Deep purple color; plum, cherry, earth, forest floor on the nose; plum, fig, blackberry, cherry, blueberry, leather, minerals on the palate.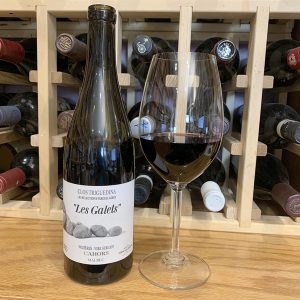 Dry; a bit rustic with some green on pop-and-pour, but came around extremely nicely with decanting. Grippy tannins take on some silkiness; balancing acidity. Medium-full body. This is 100% malbec from the highest of the Cahors vineyards three terraces overlooking the Lot valley. The wine gets its "les galets" name from the large, rounded stone pebbles. This is the most structured and serious wine from the three single-parcel efforts from Triguedina.
Firm, focused, concentrated black fruits. Some oak from a year in wood, but well behaved. Some oak spice on the mid-palate and finish. After decanting, achieves elegance while maintaining the assertive black fruits and tannic grip. That is fascinating juxtaposition. The wine is named for small rocks, and minerality is there, particularly on the finish; 13.5% ABV.
Jean-Luc Baldès Clos Triguedina "Les Galets" Malbec, Cahors 2013 comes from the heart of the Cahors wine region. is a pure malbec play from Cahors, the remnant original home of malbec in France. Cahors is a commune of occidental southern (southwest) France. It is the smallest prefecture among 13 departments that make up the Occitanie Region. The region mainly produces robust, tannic, black-fruit assertive wines. Wine from the appellation must be made from at least 70% malbec, with merlot and tannat making up the rest. This is pure malbec play.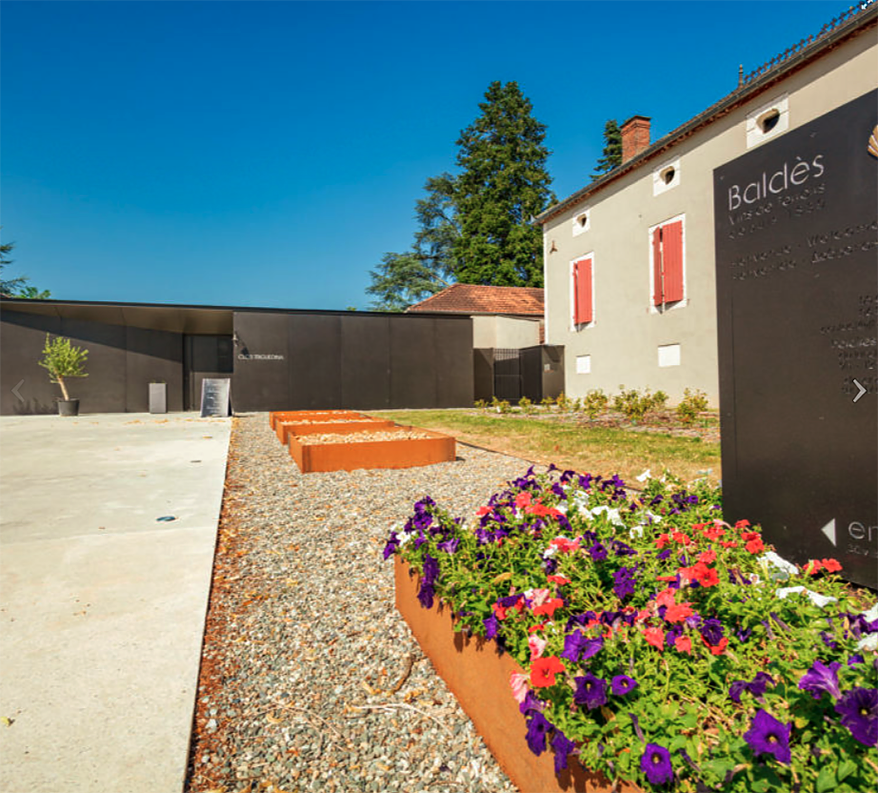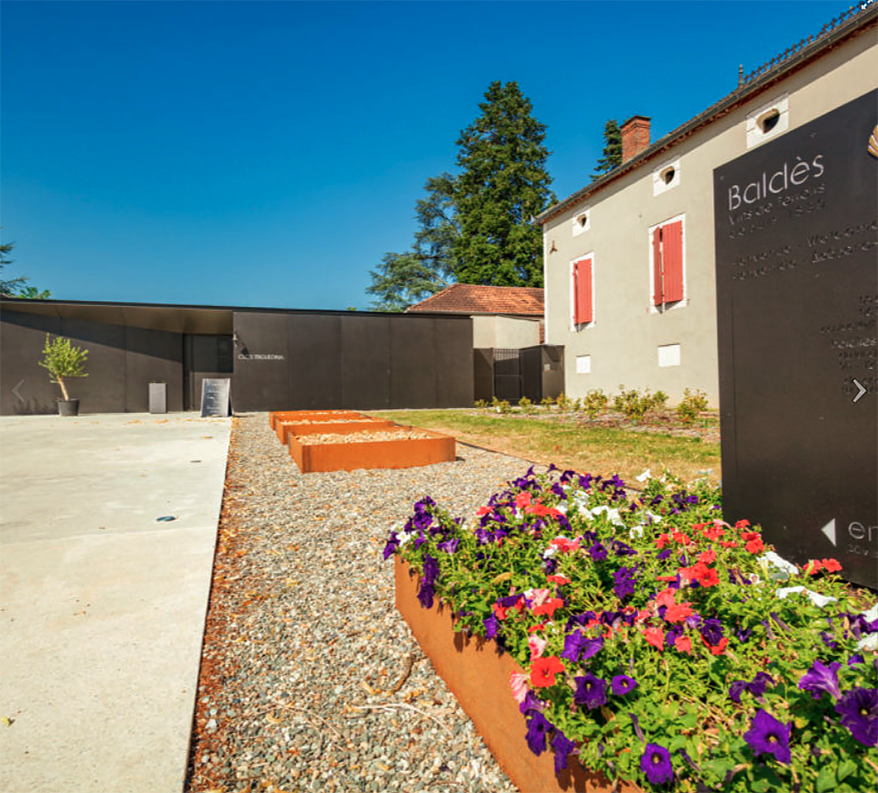 The Baldès family has called the region home since 1830 when Étienne Baldès planted his first plots. Pilgrims on the Santiago di Compostella route would stop at Clos Triduedina to eat. "me trigo de dina" in the Occitan language of southwest France means "I am looking forward to dinner." The Baldès family has long been among the preeminent wineries in the region. Today, Jean-Luc Baldès runs the operation with his wife Sabine and daughter Juliette. They represent the seventh and eighth generation of Baldès to make wine there.
Jean-Luc Baldès Clos Triguedina "Les Galets" Malbec, Cahors 2013 delivers powerful, assertive malbec. Black fruits rules, but there are hints of blueberry and some red cherry, too. Complex wine that gets much better with decanting and extended air time in the glass. Interesting contrast with Argentine malbec—this is more assertive with grippy tannin, rich depths of black fruit, earth, minerality. Pair with red meat; beef; smoked meats; barbecue; slow-cooked brisket; lamb; broiled or rotisserie chicken; grilled or blackened salmon, swordfish, other rich seafood; hard cheese. $38-48
Jean-Luc Baldès website, includes intriguing virtual visit to winery