Pale salmon-gold color; citrus, flowers on the nose; grapefruit, strawberry, watermelon, cantaloupe, cherry, orange zest on the palate.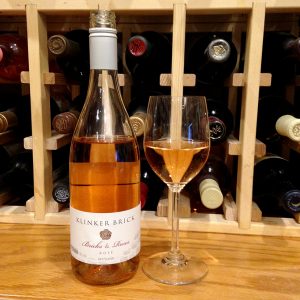 Dry; light body; bright acidity (3.23 pH); clean refreshing, fun; 12.8% ABV. Blend of 38% grenache, 30% carignane, 24% syrah, 8% mourvèdre.
The Klinker Brick team includes owners Steve and Lori Felten who are fifth generation wine growers in the Lodi region. In addition to Klinker Brick, they also manage a number of other vineyards in Lodi. The Feltens daughter, Farrah Felton-Jolley is vice president of marketing and sales. Farrah's husband, Stefan Jolley is vice president–operations.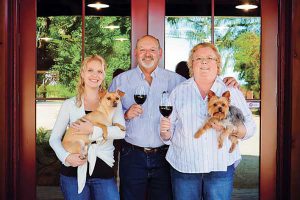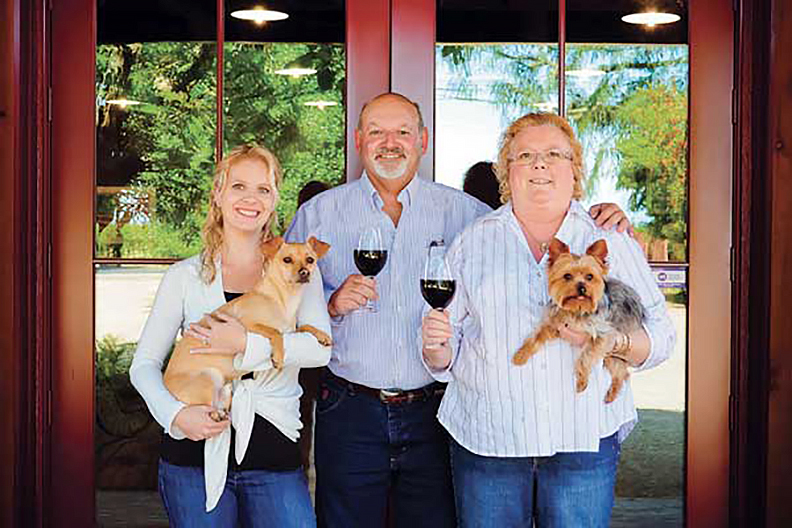 Famed Lodi winemaker Barry Gnekow is the Klinker Brick winemaking consultant. He has participated in Klinker Brick since its first vintage in 2000. Joseph Smith is the winemaker; he joined the team in 2008 after working as an apprentice for Gnekow Family Wines, also at Hahn and Michael David. Christopher Rivera is the assistant winemaker, he worked as physical therapist then became fascinated with winemaking.
While this is a Rhône varietal rosé, the Feltens and Klinker Brick are best known for old vine zinfandels. The family owns and manages 15 individual blocks of zinfandel ranging in age from 40 to 120 years old. In the 1990s, they sold their juice to benchmark producers in Napa and Sonoma. They began making their own wine in 2000 and quickly became a go-to Lodi zin producer.
What about the weird name? The Klinker Brick website explains: "We are often asked why we named our winery, Klinker Brick. Klinker Bricks are highly prized bricks that grace many of the historical buildings in Lodi, including our home. Chosen by Craftsmen architects in the 1920's for their distinctive qualities, including unique shapes and dark, rich color, they are denser and heavier in weight than regular bricks. "Klinker" refers to the unusual sound that they make when banged together, because of their density. Rich, deep color, enormous density, unique and distinctive features are the same qualities found in our Old Vine Zinfandel and Farrah Syrah. And, we hope it is a name that you are not likely to forget!"
Klinker Brick Winery Bricks & Roses Rosé, Lodi 2017 is built in a trim, lithe, delicate style from Rhône grapes. Pretty in the glass, unassertive in the mouth, will work well on the deck, patio, or poolside sipped solo. It also will do well as an aperitif. Pair with light pasta, light salads; seafood, especially lighter fish; raw and lightly cooked shellfish. $14-15
Video about Klinker Brick Winery