Pale gold color; lemon zest, white peach on the nose; citrus, white peach, pear, green apple on the palate.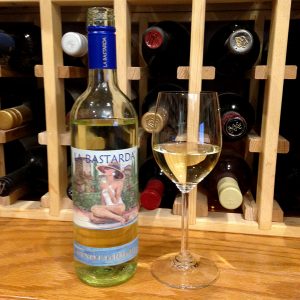 Dry to off-dry; light, crisp, good acidity. No tannins or oak, fermented and finished in stainless steel. Tart and tangy with hints of minerals on the finish. This is simple, one dimensional wine, but the dimension is Sicilian pinot grigio with good fruit and tartness that pleasantly grows on you by the second glass; 12.5% ABV.
This wine comes from the Masi family who have been in the Italian wine business for three generations as Masi Renzo & Company. Their vineyards are Fattoria di Basciano (Farm of Basciano). They emphasize consistency and good quality-price ratios, asserting their operation is "big enough to be broad-minded. Small enough to care about the details." They also make olive oil.
While the family has owned the Fattoria di Basciano estate for more than a century and make wine from their own grapes, they are négociants for the bulk of their wine operation. A négotiant is a wine merchant who assembles the production of small growers, makes the wine, and sells the product under the négociant's brands. While it is common in France, the United States, and some other countries, it is not common in Italy. Most of the grapes in the Masi family operation come from the Rufina area east of Florence, but the pinot grigio grapes for this effort come from Sicily.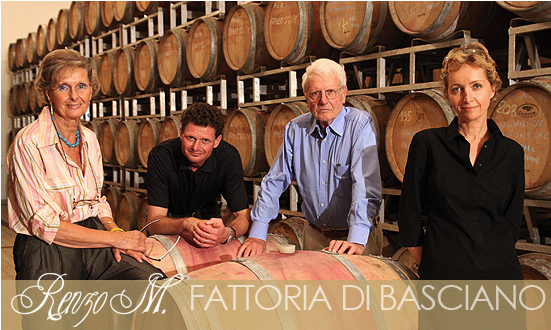 Many think pinot grigio is simply the Italian name for pinot gris, and while it is true they are made from the same grape, the two styles usually are different. Pinot grigio typically is light, dry or extra dry (which means there is a hint of sweetness), and crisp with good acidity because the grapes are harvested early to capture acidity and tone down the fruitiness. Pinot gris, on the other hand, is fuller in body, fruitier, spicier, has less acidity, and has an oily texture in the mouth. This definitely is made in the Italian pinot grigio style, with an emphasis on tartness.
La Bastarda Pinot Grigio, Terre Siciliane 2017 is tart, tangy, tasty, easy-to-like, fun wine at great price point. Don't expect depth, this is wine made to toss back and enjoy. The label alone gives that goal away. At its price point and alcohol level, this is perfect for summertime sipping on patio, porch, or pool. Pair with fish and seafood, white meats, fruits such as oranges, peaches, apricot. $8-12