Deep ruby color; cherry, vanilla, licorice on the nose; sour cherry, redcurrant, rhubarb, chocolate on the palate.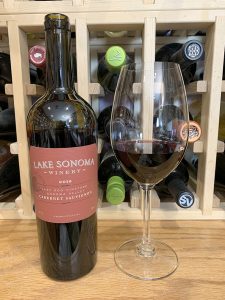 Dry; well-behaved tannins and moderate acidity (3.65 pH). Richness and fruits rather power. Redcurrant takes center stage in the mid-palate, but the sour red cherry also jostles for attention through medium-long finish. Grapes come from a small, family-owned vineyard with five acres of cabernet sauvignon clone 337. Wine aged 22 months in selected barrels of 40% new French and 60% neutral oak. There are oak elements, but none are obnoxious. Lake Sonoma allows fruit rather than wood lead the flavor parade. 14.7% ABV
Lake Sonoma Winery sources its grapes from Sonoma winegrowers. The website notes: "exclusively from esteemed vineyards of Sonoma County, a wine-growing region home to some of the most diverse terroirs and micro-climates in the world. This diversity is best expressed through Sonoma's sub-appellations, many of which are renowned for specific varietals that thrive in each."
Lazy Dog Vineyard is owned and managed by Steve Waymire and Kate Farrell. It was planted in 2002 and consists of 5 acres of cab and 2.5 acres of malbec. It originally was organically farmed and now is sustainably farmed. Drip irrigation.
Lake Sonoma Winery is a brand of the Stewart Family, a pioneering Canadian winemaking family that first planted vines at their Okanagan Valley (Canadian Pacific northwest) estate in 1961. Other brands include Quails' Gate (Okanagan), Valley of the Moon (Sonoma), and Plume (Sonoma). Prior to that, the winery was owned by F. Korbel & Brothers in an attempt to branch into premium still wines; in 2012 Korbel re-focused on their sparkling portfolio and sold to the Stewarts.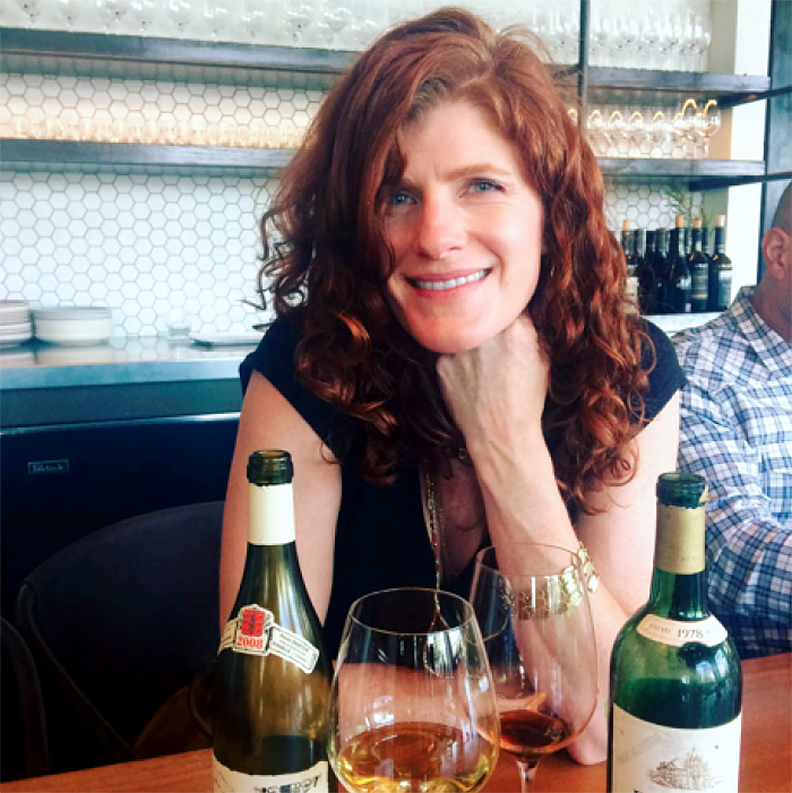 Jaime "JJ" Dowell is the winemaker. She notes that Sonoma is still "farm-driven" and seeks to allow the soil and the grapes to take center stage, not the winemaker. That is how excellent wine is made. She particularly makes a point of careful blending of wines from different blocks—three different ones in this case.
Dowell earned her degree in viticulture and enology from UC-Davis and did internships in Napa until she took a life detour to manage and operate her family's art gallery in East Bay. After a decade, she returned to wine part-time as the winemaker for Crooked Vine & Stony Ridge Winery. After three years of splitting time between the art gallery and the winery, she soul-searched, sold the gallery, and focused full-time on wine.
JJ spent time in New Zealand making high-end pinot noir. She then joined Bonny Doon Vineyards, followed by Alpha Omega Winery, then Round Pond Estate. In 2019, the year of this vintage, she became a consulting winemaker for West Coast Wine Partners, with includes making wine for Lake Sonoma Winery and Valley of the Moon Winery.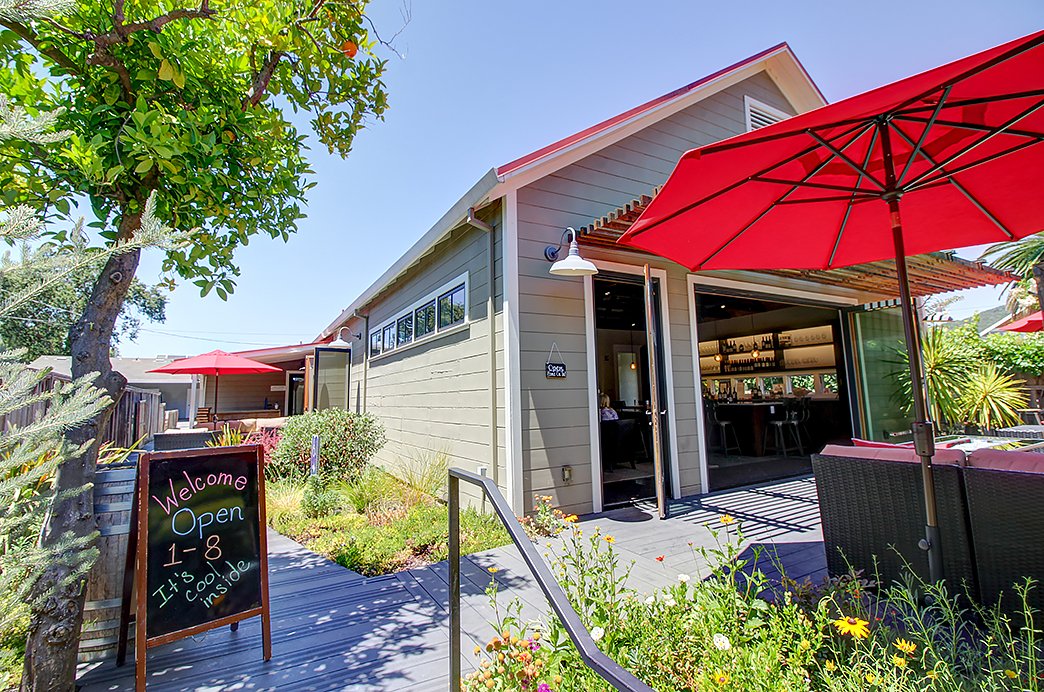 Lake Sonoma Winery Lazy Dog Vineyard Sonoma Valley Cabernet Sauvignon 2019 is standard quality Sonoma cab. It does not reach the lofty peaks of Sonoma cabs at higher prices, but it does deliver a solid cab. Even better if you can get it at discounted price, which is available. Pair with beef dishes; lamb; veal; barbecue beef and chicken. Cheese—gouda, cheddar, pecorino-style sheep's and goat's cheese. $45-65