Deep ruby color; black cherry, redcurrant, potpourri, flowers on the nose; black cherry, plum, hint of oak and roasted tomato on the palate.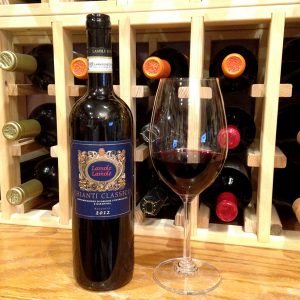 Dry; round and soft in the mouth; easy tannins (after decanting); some acidity. Blend of 80% sangiovese, 10% cabernet sauvignon, 10% merlot. Serviceable Chianti. I likely am tasting late in its bottle life (well, late middle age), but other reviewers who tasted previously also noted it lacks dramatic verve. Same time, I can see people who will enjoy its somewhat muted fruit flavors and easy-drinking attitude. This tasting also is lesson that many wines are at their exciting best in their younger years and do not benefit from extended aging, even under good storage conditions.
The hamlet of Lamole south of Florence is a commune of Greve in Chianti. It first saw vineyards during Roman times. By the Middle Ages wine production was important enough to be protected by the Gherardini family, and ruins of their 14th century castle remain—today's winery stands on top of one of the castle's storehouses.
In the 1800s, Lamole was cited as one of the cradles of fine Chianti. Then industrialization drew away laborers and the region fell into fallow except for handful of tenacious farmers. The Santa Margherita Wine Group changed things beginning in 1993, restoring vineyards, terraces, replanting the Florentine iris (the iris is the symbol of Florence) and other local species, and bringing organic farming practices to vineyards and olive groves.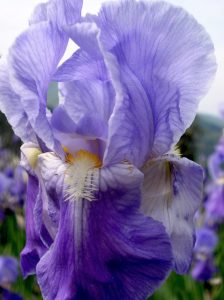 In a quirky, interesting twist, Lamole di Lamole uses egg-shaped barrels for some of its aging, because they believe the convective motion of the aging wine inside the egg shape lends itself to a rounder, more complex wine. The barrels are made by Taransaud, a French company that traces its lineage to 1672 and identifies the specific tree from which each barrel is made. Such is the history and craftsmanship of European winemaking. I do not know how much, if any, of the juice in this offering saw time in the egg-shaped barrels, but thought you might enjoy the oddity.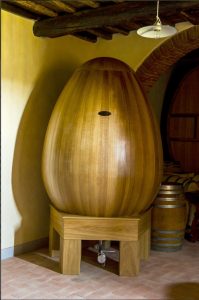 Lamole di Lamole Blue Label Chianti Classico DOCG 2012 is nicely competent if not spectacular Chianti that I tasted later in its bottle life. There is nothing wrong or off six years after vintage. The sangiovese (blood of Jove) does not challenge your palate, which can be a good thing to many segments of the wine drinking world. Pair with richer red meats, barbecue, wild game including pheasant stuffed with truffles (standard fare at your table, correct?), also pasta with tomato-based sauces, lasagna, pizza. Nicely priced. $22-24
Lamole di Lamole winery website