Medium yellow-gold color; yellow apple, butterscotch, white peach, lemon on the nose; lemon, yellow apple, pear, white peach, apricot, blood orange, pineapple, oak, pine nut on the palate.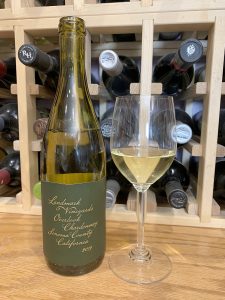 Dry; ripe fruits; broad range of tasty flavors. Aged 10 months in French oak, 25% new; oak frames the fruit rather than dominates it and supplies toasted notes and a splash of vanilla. Balancing acidity. Medium body with soft, creamy texture. Some butter from malolactic fermentation. 14.2% ABV
Landmark Vineyards began in 1974, founded in Windsor, California, by a group that included Damaris Deere Ford, great-great-granddaughter of John Deere, inventor of the steel plow. By 1989, Damaris was the sole owner of Landmark. She moved the vineyard to its present site in the Sonoma Valley. In 1991, Landmark began producing chardonnay exclusively and introduced its flagship wine—this Overlook Chardonnay.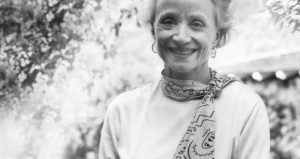 To reinforce its position, Landmark brought in world-renowned enologist Helen Turley in 1993. She helped built Landmark's signature style: whole cluster fermentation, native yeasts, aging in French oak. Today, Greg Stach is the winemaker. The website notes: "Stach's winemaking approach combines traditional techniques with a 'less is more' philosophy. Believing that great wine begins in the vineyard, he intervenes only to ensure consistency and quality, relying more on the fruit's intense flavors and distinct vineyard characteristics."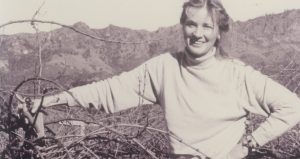 Landmark Overlook Chardonnay, Sonoma 2018 delivers the smoothness, subtle oak and butter, and rich, ripe fruits of a classic oaked, full-malo chard. Good acidity and structure with vibrant depth. Admirable balance and length. Pair with roasted chicken breasts, baked chicken, fried chicken; pork—grilled pork chops; rich fish—salmon, tuna, swordfish; lobster; spicy Asian fare; vegetarian fare; gruyère, cheddar, brillat-savarin, sheep's milk cheese. $17-27