Medium straw color; golden apple, lemon, vanilla on the nose; pear, butterscotch, honeydew melon, nectarine, toasty oak on the palate.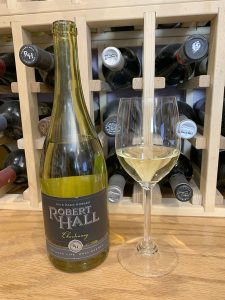 Dry, edging to off-dry with the ripe fruits evoking a sensation of sweetness. Medium body; good acidity (3.5 pH) to balance the oak and ripe fruits. Fermented and aged in stainless steel and oak barrels. Aged on the lees for six months to generate richness and depth. 14.5% ABV
Robert Hall was a small-business visionary in Minnesota who found success in construction, bowling centers, travel agencies, restaurants, and champion horse breeding. That allowed him to follow his heart to wine. He and his wife, Margaret, founded the winery in 1999. It grew to become the fifth-largest in the region and won Golden State Winery of the Year at the California State Fair in 2010.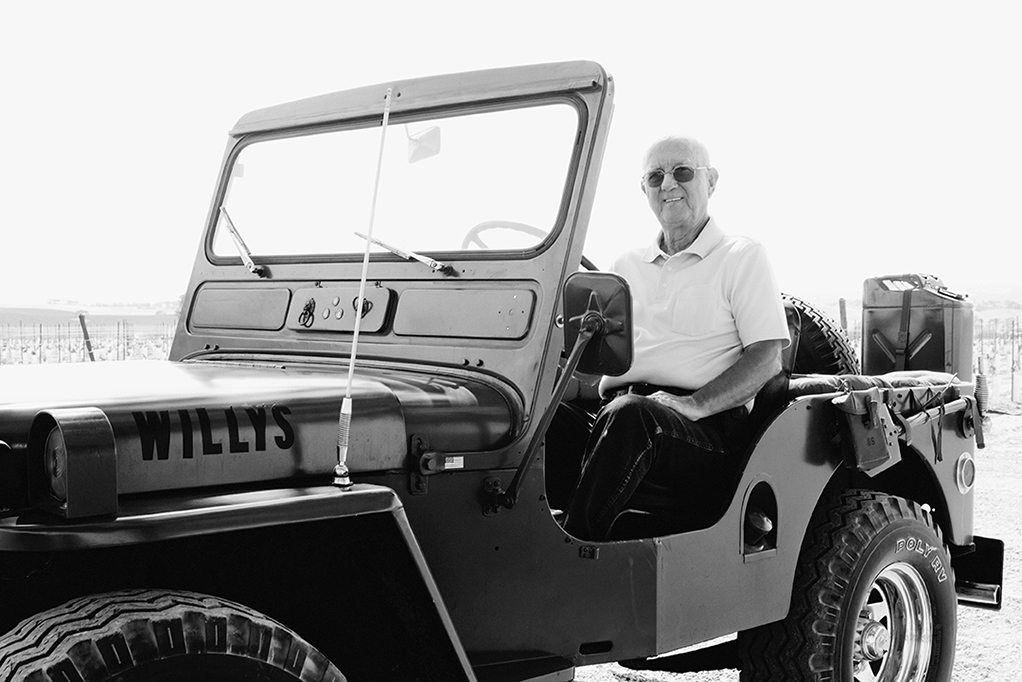 In addition to Robert Hall's business acumen, the website notes: "Acclaimed winemaker Don Brady has been the creative force behind our award-winning wines since the beginning. Through his hands-on approach, Don has been pivotal in bringing acclaim to Paso Robles wines, and instrumental to elevating the valley's status as the premier winemaking region."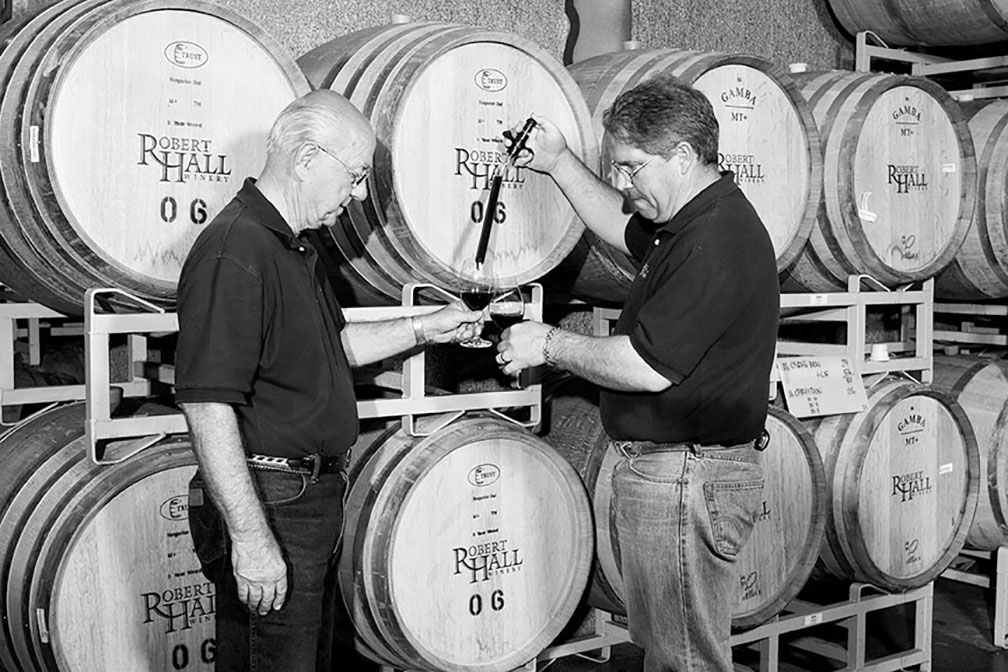 Two years after Robert Hall's death in 2014, O'Neill Vintners & Distillers purchased the complete operation. O'Neill is one of the top wine producers in California. Some of its other brands include Line 39, Harken, Day Owl Rosé, Austerity, Exitus, and Charles Woodson's Intercept. Founded in 2004 by entrepreneur Jeff O'Neill, the company specializes in national brands, exclusive labels, and premium wine and spirits. Annual production exceeds 850,000 9-liter cases.
Paso Robles is located 20 miles inland from the Pacific Ocean, halfway between Los Angeles and San Francisco. It benefits from extreme diurnal shifts—100 degree days plunge, at times, to 50 degree nights. Heat ripens grapes and generates vivid fruits. Cool preserves acidity. Many of the world's best wine vine growing regions benefit from this contrast between hot days and cold/cool nights.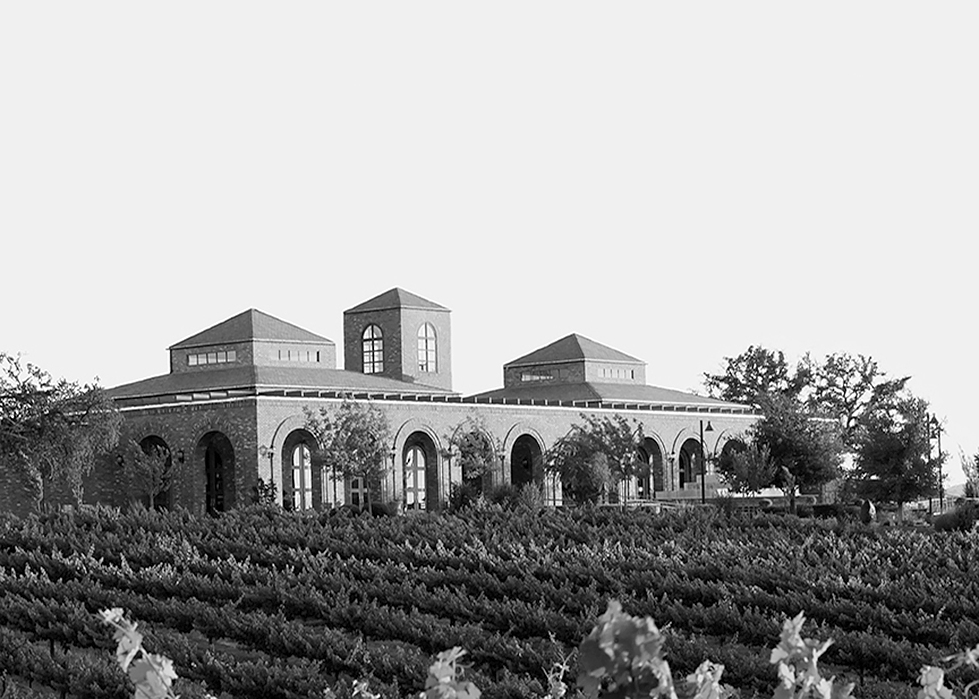 The Robert Hall website notes: "Robert Hall Winery sources grapes from Hall Ranch. Our 173-acre estate contains a broad range of soils and micro-climates, letting us grow 12 grape varietals in the place that's optimal for each. We're proud to be Certified California Sustainable Winemakers."
Robert Hall Chardonnay, Paso Robles 2018 is juicy, smooth, fruit-forward with richness and some depth. Pair with pork; rich fish—salmon, mackerel, tuna, mahi-mahi, striped bass; boiled lobster; chicken—baked, broiled, fried; turkey; vegetarian fare; gruyère, cheddar, sheep's milk cheese. $17-20
Robert Hall Winery website, look for "regenerative viticulture" video