Medium ruby color; cherry, strawberry, cola, coffee on the nose; red cherry, strawberry, licorice, rhubarb, smoke on the palate.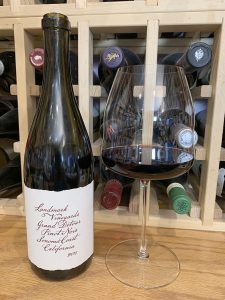 Dry; luxurious, velvety tannins with mild, balancing acidity. Delightfully demure. Delicious fruit. Excellent balance of sugar and acidity. Light-plus body, which is pinot noir sweet spot. Sterling, sophisticated effort. Lingering finish consummates the love affair with your palate.  
Pinot noir grapes were sourced from the North Bridge and Windmill sections of Landmark's acclaimed Hop Kiln Estate. Hand-picked at night to preserve freshness. Hand-sorted. Cold-soaked five days prior to fermentation. Punched down twice a day during fermentation to achieve complexity, color, tannin. Free-run juice drained into French barrels, 33% new, for ten months. Admirably adroit oak program. 14.5% ABV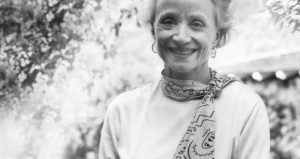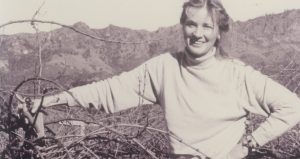 Landmark Vineyards began in 1974, founded in Windsor, California, by a group that included Damaris Deere Ford, great-great-granddaughter of John Deere, inventor of the steel plow. By 1989, Damaris was the sole owner of Landmark. She moved the vineyard to its present site in the Sonoma Valley. In 1991, Landmark began producing chardonnay exclusively and introduced its flagship wine—Overlook Chardonnay. Typically, where chardonnay does well, so will pinot noir. Thus this effort.
To establish its position as a quality maker in the beginning, Landmark brought in world-renowned enologist Helen Turley in 1993. She helped build Landmark's signature style: whole cluster fermentation, native yeasts, aging in French oak. Today, Greg Stach is the winemaker. The website notes: "Stach's winemaking approach combines traditional techniques with a 'less is more' philosophy. Believing that great wine begins in the vineyard, he intervenes only to ensure consistency and quality, relying more on the fruit's intense flavors and distinct vineyard characteristics."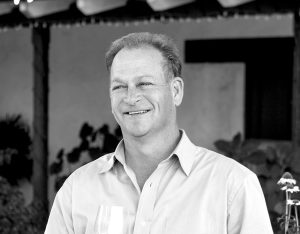 Landmark Vineyards Grand Detour Pinot Noir, Sonoma Coast 2018 is superbly delightful, flirts with ethereal, and is an example of what Sonoma pinot noir can achieve. At its best, pinot noir is coquettishly flirtatious. This qualifies as that ingenue, a wine to be savored and reverently experienced as it matures in your glass, surrendering its plush pleasures to your palate.
This can easily be enjoyed solo—that may be its highest and best use. Pair with salmon and other rich fish; beef, especially lighter cuts with less fattiness; beef Bourguignon; veal; barbecue pulled pork; venison; game birds—quail; poultry—turkey and baked chicken with lighter sauces. Cheese—gruyère de comté, blue cheese, gouda, washed-rind cheeses. Supernal choice for a charcuterie board. $35