Medium gold color; Golden Delicious apple, pear on the nose; peach, pear, apricot, Golden Delicious apple on the palate.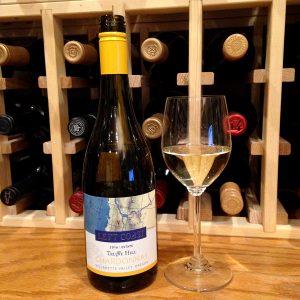 Dry (6.7 g/L RS), but illusion of sweetness thanks to the ripe, expressive fruit; average-good acidity (3.54 pH); rich, soft, creamy in the mouth. Some oak—fermented in 95% French oak and 5% in stainless steel, aged in 80% neutral French, 20% new French, but this is no oak monster. Well done. No butter, no vanilla.
While this is fruit-driven effort, there also is nice complexity—sur lie aged for eight months in French oak puncheon barrels (barrels that hold about 70 gallons of wine). Touch of spice and citrus appear on the finish. Smooth and fun to drink. Excellent Willamette Valley 100% chardonnay, Dijon clone, single-vineyard effort. The vineyard is adjacent to Left Coast's European Truffle orchards, which may add nuances to the sophisticated flavors.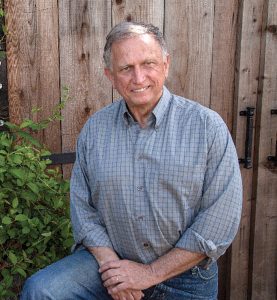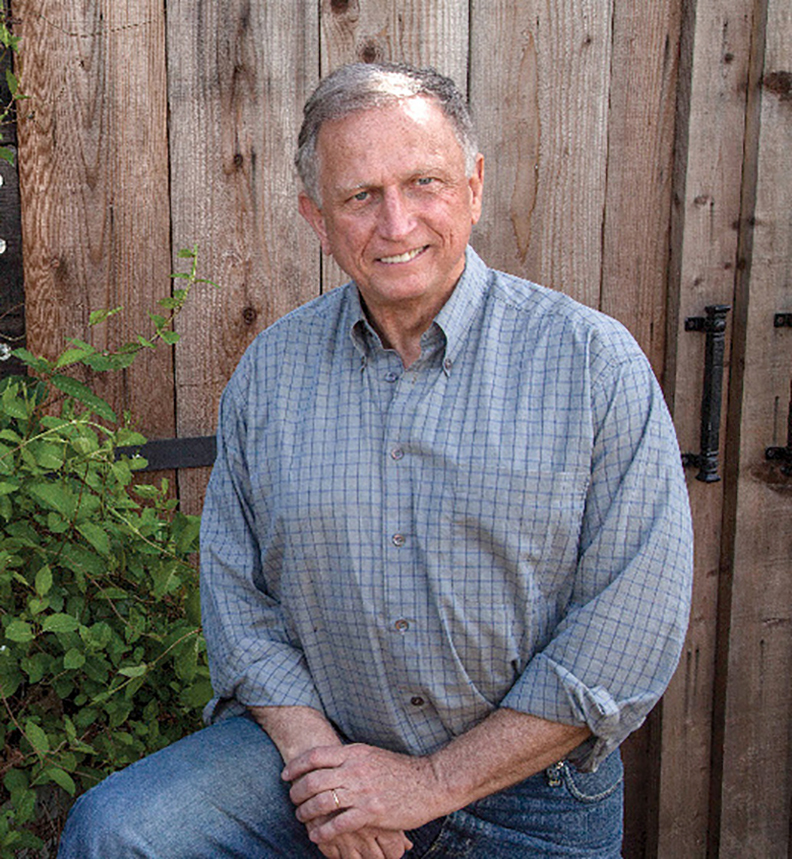 Suzanne and Robert Pfaff purchased bucolic acreage in 2003 with a vision is establishing a winery committed to quality, sustainable farming, and attention to producing wine that reflected the terroir of the Willamette Valley. Then they brought it in lead viticulturist and general manager Luke McCollum from Napa Valley, then winemaker Joe Wright. It has worked out well.
With an estate of 350 acres, 150 acres under vine, Left Coast Cellars Estate is one of the largest contiguous vineyards in the Willamette Valley. The cellar's website notes: "There is not one terroir at Left Coast Cellars but many, allowing our wines to showcase multiple personalities of Willamette Valley wines, bound together through the thoughtful work of Luke McCollum in the vineyard and Joe Wright in the cellar. Left Coast Cellars is known for its cooler micro-climate, owing to its location at the head of the Van Duzer Corridor, an east-west valley that creates a break in the coast range of mountains that shields most of the Willamette Valley from the Pacific Ocean."
The winery is LIVE (Low Impact Viticulture and Enology) and Salmon Safe certified. It participates in the Salud program that guarantees basic healthcare to seasonal field workers. The winery and vineyard are 90% solar powered, the second-largest agricultural solar grant in Oregon.
Left Coast Cellars Truffle Hill Chardonnay 2016 is soft, creamy and delicious expression of chardonnay. Ripe fruit pleasures the palate. Skilled balancing of oak and fruit, with the fruit getting top billing. Pair with poached salmon and lightly buttered potatoes and asparagus; pâté and crusty French baguette; chicken or turkey breast; pork loin; seafood; oily, flaky fish; crab cakes, scallops, shrimp, clams, oysters; yellow squash, peas, zucchini; rich, creamy cheese; quiche; salad with pears, walnuts, and blue cheese. $18-24