Deep ruby color; black plum, blueberry, cedar, leather on the nose; black cherry, black plum, blueberry, blackcurrant, chocolate, oak spice on the palate.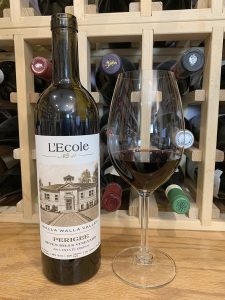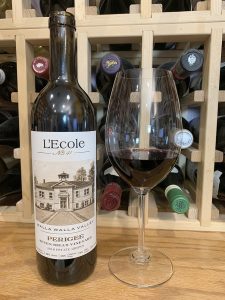 The two vintages of Perigee wines were tasted together as part of an online tasting and discussion organized by L'Ecole with winemaker Marty Clubb, L'Ecole personnel, and wine writers throughout the U.S. The two vintages are similar enough for my descriptions to cover them both. The 2015 is better developed and more approachable thanks to six years in bottle. After exposure to air, the 2018 came around to rival the 2015 in quality.
Both vintages are dry with dusty tannins with some balancing acidity (3.81 for the 2015, and an outstanding 3.31 for the 2018). The 2015 vintage reportedly had assertive tannins in its youth, but six years in bottle and some air time in the glass nicely settled things down. That said, plenty of structure and complexity remains. Both vintages present as serious wine, well made, not a nosh-it-back easy drinker. Best use is to pair this with food, where it will shine. Medium-plus body. Both vintages are 14.5% ABV
The 2015 is a blend of 56% cabernet sauvignon, 16% merlot, 14% cabernet franc, 7% malbec, 7% petit verdot. The 2018 is similar with 50% cabernet sauvignon, 16% merlot, 16% cabernet franc, 9% petit verdot, 9% malbec. In both vintages, the grapes were gently pressed and fermented in 1.5 and 5-ton open-topped stainless steel fermenters. Hand punch-downs and gravity-assisted movement of the juice. Wine racked in 100% small French oak barrels, 40% new, with five racking over 22 months for the 2015. In 2018, the only difference was there were four rackings instead of five over the 22 months in barrel.
The 2018 vintage has more herbaceous notes thanks to the slightly higher percentage of cab franc and petit verdot, but I think I experience that because the wine is three years younger and because I know the percentages, not from the flavors. In a blind tasting, I likely would note the 2018 is sharper and more assertive, but after time in glass and some air, I would be hard pressed to clearly identify differences. L'Ecole delivers consistent quality. The two vintages are not exactly the same, but you will gleefully enjoy either one.

This is a white-label L'Ecole effort. L'Ecole white label wines focus on place; their black label wines focus on varietal. White label production usually is one-third the amount on black labels. In this case, 1,425 cases were produced for 2015 and 1,200 cases for 2018. Grapes came from Seven Hills, a vineyard that has been called one of the top 10 vineyards in the world for Bordeaux grapes. "Perigee" identifies the point closest to the earth for an orbiting object like the moon or a satellite. Winemaker Marty Clubb notes that is appropriate for their sustainably-farmed vineyard.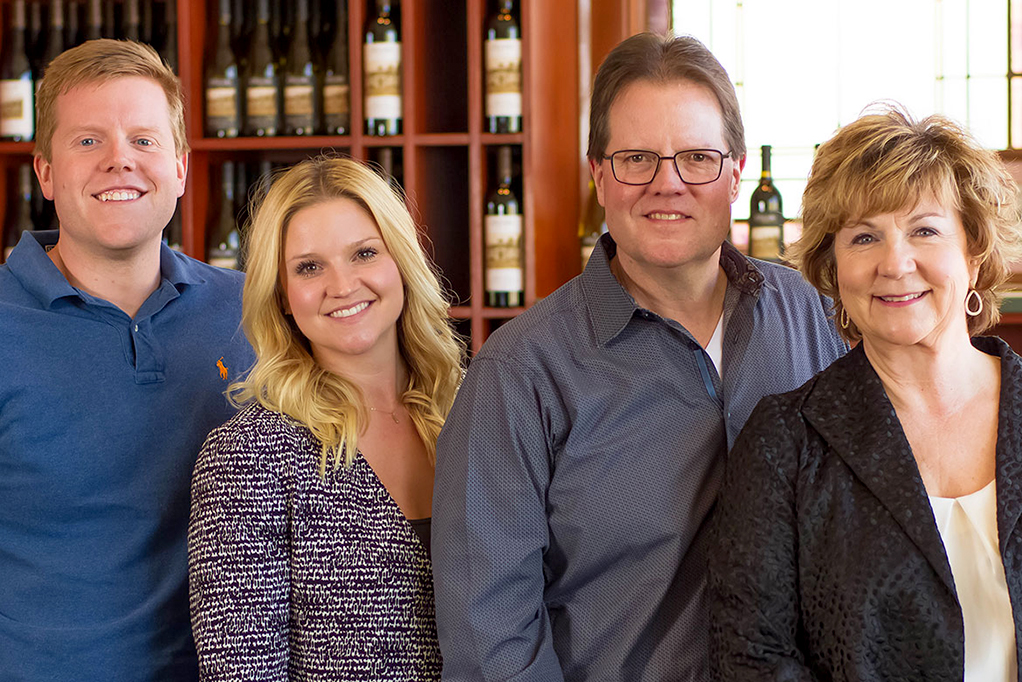 Baker and Jean Ferguson founded the winery in 1983 in the Walla Walla Valley, just the third winery in the Valley. It is housed in the historic Frenchtown School, which appears on the label. L'Ecole wines focus on quality from Washington State and the Walla Walla Valley. The Ferguson's daughter, Megan, and her husband, Marty built on the Ferguson's legacy. A third generation, Riley and Rebecca, participate in the winery today although not in day-to-day operations.
The website notes: "Our focus is to produce ultra-premium, distinctive wines that reflect the unmistakable typicity of Washington State and the unique terroir of our Walla Walla Valley vineyards.  We are engaged in growing and making 100% of our wine. Each bottle is handcrafted with a commitment to quality in the vineyards and the winery. More than three decades of winemaking experience, ongoing investments in our Walla Walla Estate Ferguson and Seven Hills Vineyards, and long-term relationships with many of the most prominent vineyards in Washington State are central to our well-known reputation for quality and consistency across our wine portfolio."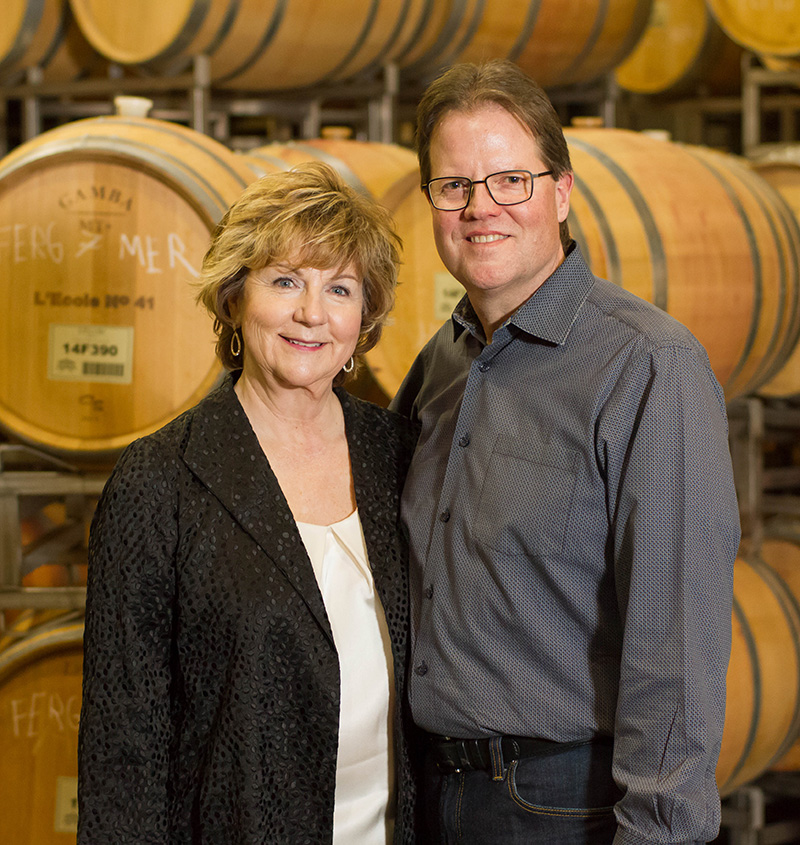 Marty Clubb is the co-owner, with his wife Megan, and managing winemaker today. Wine & Spirits magazine has recognized L'Ecole as a Top 100 winery for 15 consecutive years. In 2014, Decanter praised their 2011 Estate Ferguson as the best Bordeaux in the world.

Very old vines are a key to L'Ecole success. Many were planted in the 1970s and 1980s. Winery literature notes: "Meticulously managed to L'Ecole specifications, we farm the same vineyards and specific blocks of fruit each year with the goal of achieving the highest level of quality. These efforts contribute significantly to the trustworthy reputation of our wines vintage after vintage."
L'Ecole No. 41 Walla Walla Valley Perigee Seven Hills Vineyard 2015 and 2018 are high quality Bordeaux blends from a top-tier vineyard from a top-tier maker. The vintages are very similar with the 2015 getting the nod almost certainly because of the three extra years in bottle. The 2015 had more tannin and structure on release, but has come into its own after six years. The 2018—the current release—likely is more approachable now than its 2015 sibling was upon release. Both are excellent red blends and worthy of your sampling. Pair with beef dishes; pasta with tomato sauces and meat; veal; bakes and rotisserie chicken. $46-55