Pale straw color; stone fruit, mowed grass, elderflower on the nose; honeydew melon, pear, apple, saline, chamomile on the palate.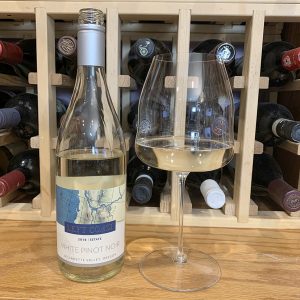 Dry; superb acidity (3.25 pH); saline minerality instead of tannins. No oak; fermented in stainless steel. Aged on the lees for creaminess and depth. Blend of 93% pinot noir, 7% pinot blanc; clones Pommard, Wädenswil 115, 667, 777.
Light-medium body. Enjoyable Willamette Valley lightness and freshness in the mouth. I have tasted Left Coast red pinot noir that veer toward a bolder, heavier California PN style. This does not. Nice melon fruits throughout, framed by acidity and tart flintiness. Long, uplifting finish; 13.7% ABV.
Left Coast's white pinot noir began as an experiment in 2011. Winery notes the experiment "quickly blossomed into one of Left Coast's most unique and popular wines. The fruit is crushed at extremely cold temperatures to ensure minimal coloration from the skins… The result is a wine that bears the body and aromas of a classic Pinot Noir with the composition and brightness of white wine flavors."
I tasted this in Riedel's new pinot noir/nebbiolo glass, the second time I have used "Winewings" stemware ($35). The glass is large, with huge surface area to expose wine to air to temper acidity. The usual shape also focuses aromas. Riedel notes: "For the first time, the RIEDEL Winewings glasses primarily emphasize the minerality of the wine, whereas all other collections tend to highlight fruit."
In two pinot noir tastings I notice minerality and excellent nose emphasis. The wine certainly has something to do with it, but I also am more impressed by the glass than I expected to be. Acidity still came through. If the glass "tempered" acidity, it thankfully did not suppress it.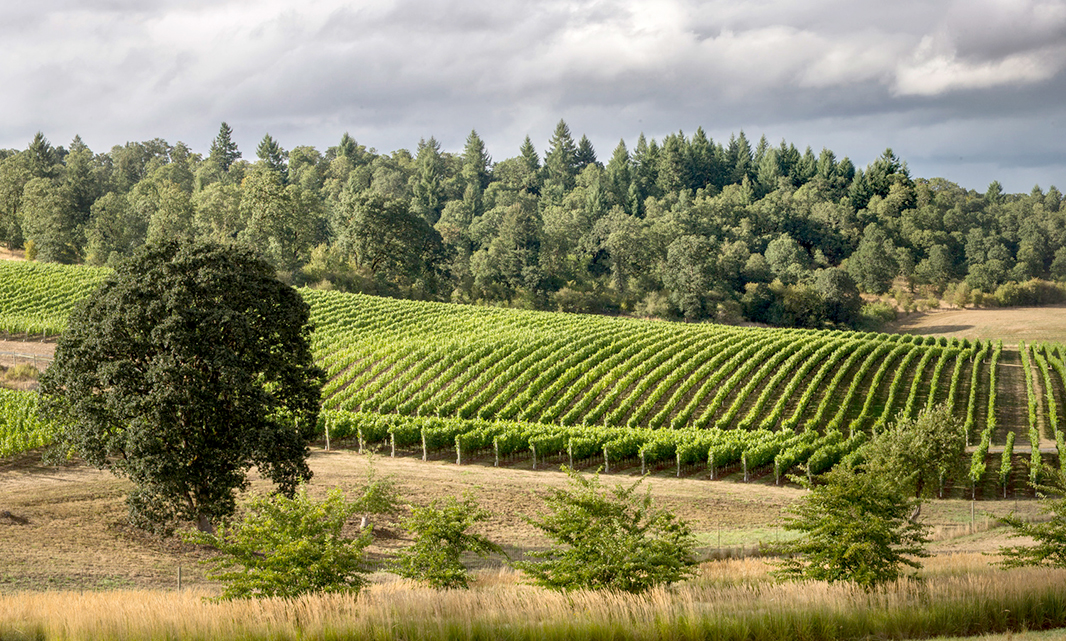 Suzanne Larson and Robert Pfaff purchased bucolic acreage in 2003 with a vision of establishing a winery committed to quality, sustainable farming, and attention to producing wine that reflected the terroir of Oregon's Willamette Valley. Then they brought in lead viticulturist and general manager Luke McCollum from Napa Valley, then winemaker Joe Wright. It has worked out quite well.
In 2016, the Pfaff's son, Taylor Pfaff, became CEO. He brought experience of six harvests and an MBA in Wine and Spirits from the Kedge Business School of the University of Bordeaux. Daughter Cali is a licensed landscape architect. Cali also is left-handed—three out of five Pfaff family members are left handed, which is part of the Left Coast story.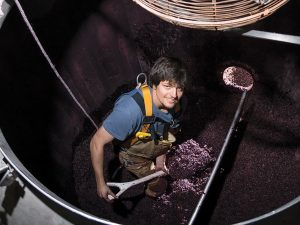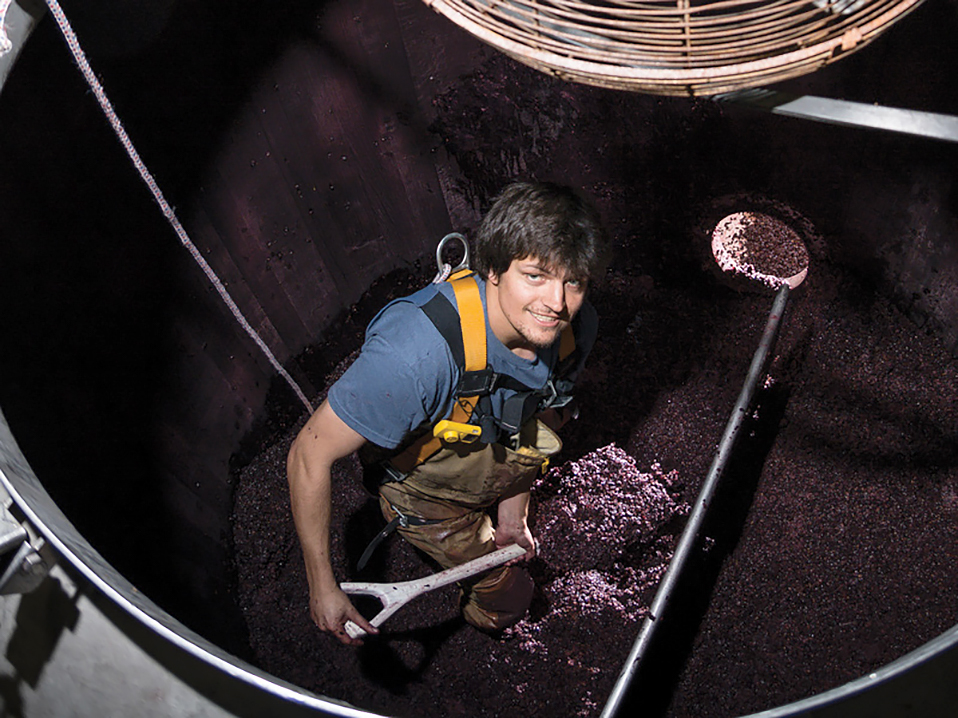 Daughter-in-law Christina Aragon (Taylor's wife) holds a degree in human kinetics from the University of British Columbia. She works as a lab technician at the winery and is involved in Left Coast's oak savanna restoration and other restoration and preservation projects. A wine-focused, environmentally-focused, sustainable agriculture-focused family. Bravo, Left Coast.
With an estate of 350 acres, 150 acres under vine, Left Coast is one of the largest contiguous vineyards in the Willamette Valley. The cellar's website notes: "There is not one terroir at Left Coast Cellars but many, allowing our wines to showcase multiple personalities of Willamette Valley wines, bound together through the thoughtful work of Luke McCollum in the vineyard and Joe Wright in the cellar."
The winery is LIVE (Low Impact Viticulture and Enology) and Salmon Safe certified. It participates in the Salud program that guarantees basic healthcare to seasonal field workers. The winery and vineyard are 90% solar powered, the second-largest agricultural solar operation in Oregon.
Left Coast White Pinot Noir, Willamette Valley, Oregon 2018 is delightful take on pinot noir. Tasty pinot flavors with the bright acidity and crisp brightness of a white wine. Intriguing melding of tasty pinot noir characteristics with white wine elements. This works as a superb aperitif, also chilled on porch, patio, poolside, deck, picnic. Pair with summer salads; lighter white meats and fish; slices of fruit with light cheese. $20-25