Pale straw color; white flowers, pear, citrus on the nose; golden apple, lemon, orange zest, white peach on the palate.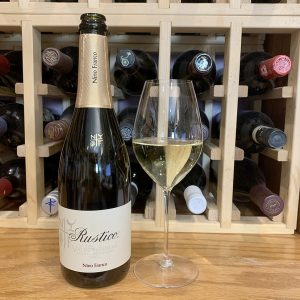 Brut; no hints of residual sugar; racy acidity; silky in the mouth. Extremely fine bubbles in reserved perlage. Clean, crisp, refreshing, polished. Delicious without relying on any of the sweetness gimmicks you sometimes can find in some prosecco offerings—especially in the past. This is splendid example of how Italian spumante has evolved into being serious wine.
Medium body. Excellent glera fruit elements on the finish. No rough edges, no flavor gimmicks. The vital acidity and clean flavor augur this to be an excellent food wine; 11% ABV.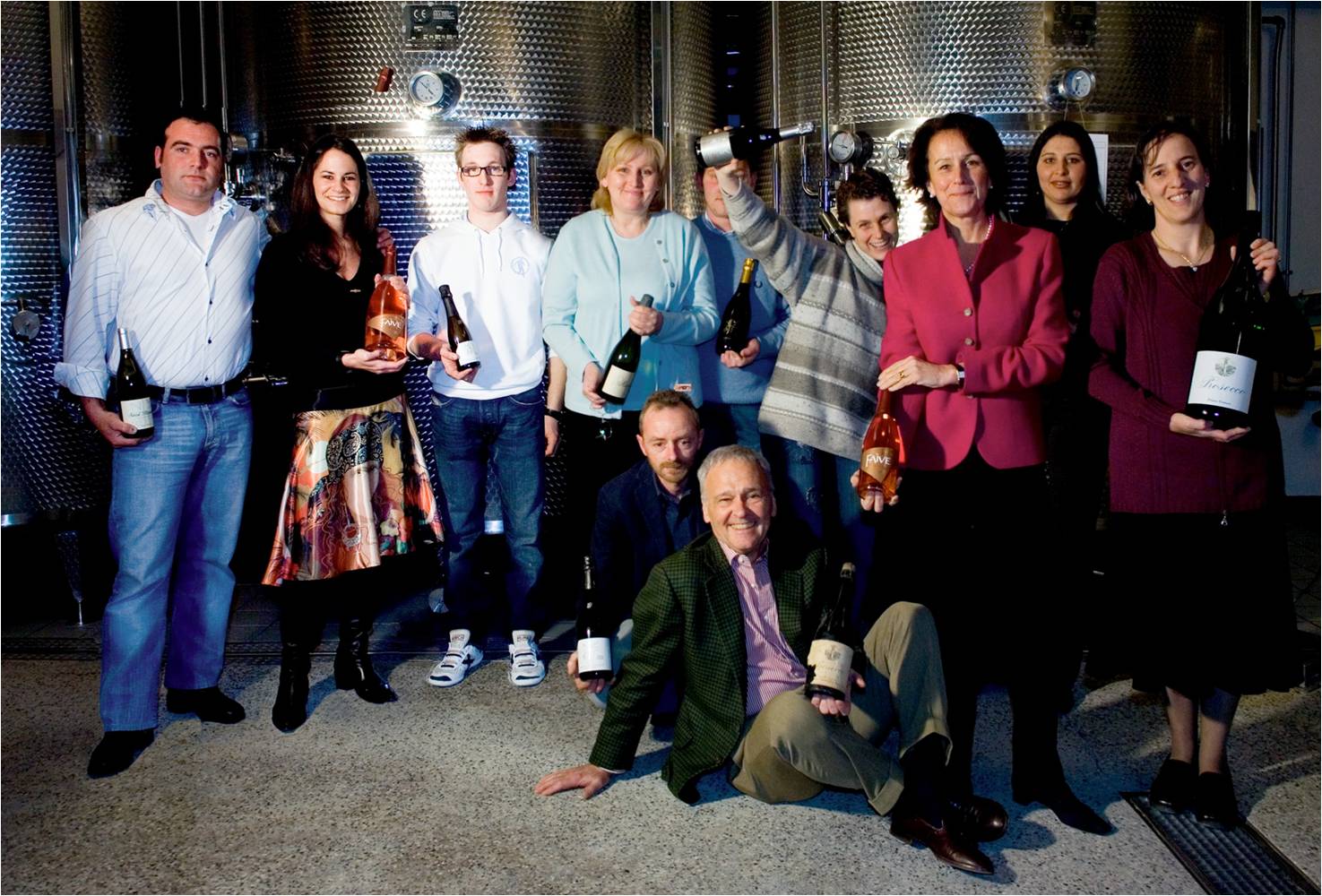 Antonio Franco founded the winery in Valdobbiadene in 1919 and is one of the oldest wineries in the region, and is a leader in improvement of quality prosecco. The website notes: "With his son Nino, who carried on the tradition, the winery grew, consolidated and expanded. But it was Primo, first with his father Nino and later alone, who modernised the winery. From the moment he entered the winery, after earning his diploma at the Conegliano Veneto school of enology, Primo focused his work on a precise quality model he had got to know during his travels and study.
"At the beginning of the 90s, convinced that you need to control production right from the origins to obtain a good wine, Primo took over the running of a vineyard where he experimented with new planting techniques and the use of old clones. Meanwhile he continued his close collaboration with local producers, to develop his idea of promoting this grape."
Nino Franco Rustico Valdobbiadene Prosecco Superiori DOCG is an example of how prosecco brand and glera grape growers bootstrapped their product to compete in the worldwide market for quality wine, especially sparkling wine. Nino Franco is one of the makers who envisioned this and made it happen. Great fruit, deliciousness, outstanding QPR (quality-price ratio). Works very nicely as an aperitif. Serves well paired with fresh fruits, chilled for sipping around pool, patio, porch, dock, deck. Pair with prosciutto and other cured meats; salty cheese; stuffed mushrooms; almonds; seafood; sushi; spicy Asian fare; air-dried ham; quiches and frittata. $18-20