Medium ruby color; cranberry, cherry on the nose; cherry, cranberry, raspberry, plum on the palate.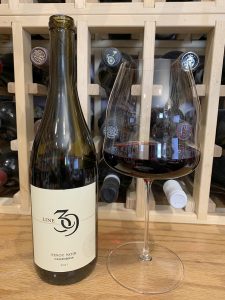 Dry; light tannins; taut texture; good mouthfeel. Light body. Snappy red fruit. Good acidity (3.68 pH). Straightforward and simple, but fits pinot noir profile at astonishing price point—$8-11. You certainly can spend more and get less in a California Central Coast pinot noir. Restrained oak with some vanilla notes. 14.5% ABV
The winery name comes from the 39th parallel, which runs through the California wine country. The 39th parallel is the sweet spot on earth where wine grapes flourish. Line 39 uses grapes from throughout California for its large portfolio of wines. With the "California" designation, the grapes for this effort could come from anywhere in the state, but the website indicates Lake Country and Clarksburg are the sources for this effort. In any event, Line 39 is a Certified California Sustainable vineyard & winery. Steven Decosta is the winemaker.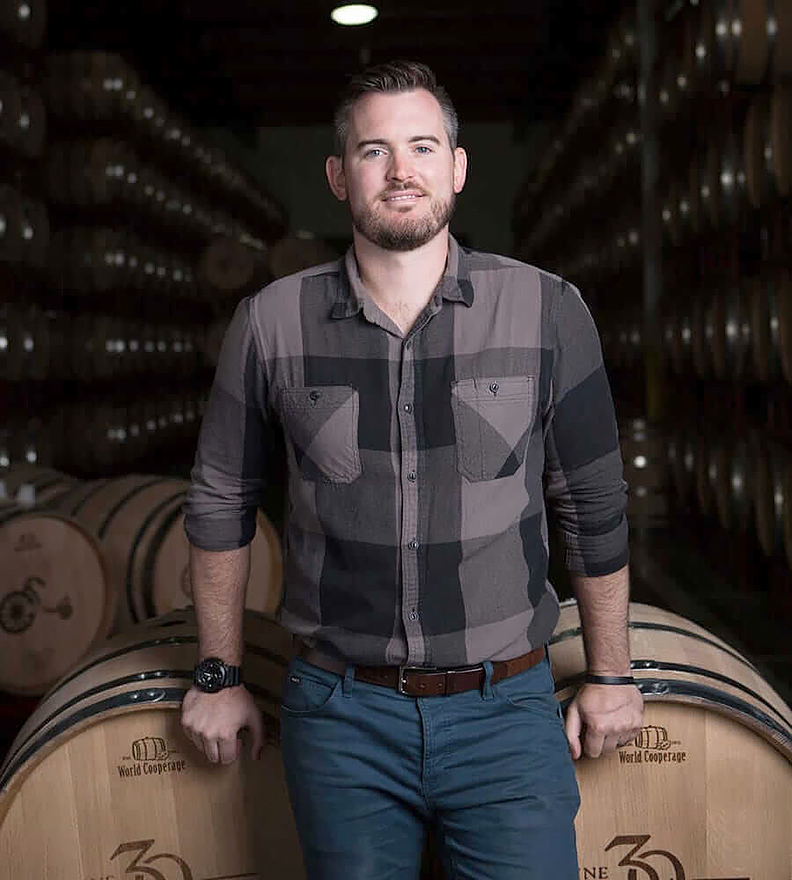 Line 39 is a brand rather than a specific estate. There appears to be no winery or vineyards for the general public to visit—or to photograph. The Mark Wine Group represents Line 39. From the Mark Wine Group website: "Founded in 2007, and based in Austin, Texas, The Mark Wine Group is a family-owned, fine wine sales & marketing agency; representing family-owned and independent wineries and importers, with a clear and simple vision; to provide the premier selection of quality wines to your favorite hotel and restaurant companies throughout the United States."
Line 39 Pinot Noir, California 2017 is fruity, uncomplicated, very easy drinker. Red fruits forward. Especially friendly on your wallet or credit card balance. This is value wine that will not embarrass you. Not extracted or jammy. Actually tastes like pinot noir, which often is not the case at this outstanding price point. Pair with lamb; pork; pasta; turkey; roasted chicken; salmon; cured meats; charcuterie with washed-rind (taleggio) and medium-firm, nutty cheese (gruyère). $8-11