Deep purple color; plum, dark fruit, raspberry on the nose; major attack of raspberry sauce, strawberry jam, cranberry, cherry cola, plum, black tea on the palate.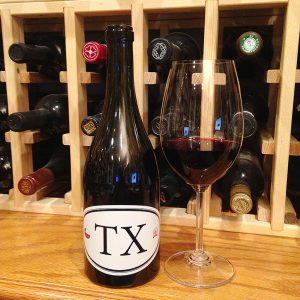 Dry; blend of grenache, mourvèdre, syrah, carignan, and some Bordeaux varietals—basically the kitchen sink from the Lost Draw Vineyards in the Texas High Plains AVA (around Lubbock, Texas, the major grape growing region in Texas). That "all the fruit we got" approach creates a cavalcade of red and dark fruit flavors. This wine will treat you so many different ways, you gotta like at least one of them.
There is significant oak to keep this flavor throng marching generally in the same direction: 10 months in neutral French oak, although I question the "neutral" adjective in the winery's description. There is abundance of ripe fruit sweetness and oak sweetness, which will thrill a significant cohort of wine drinkers, including the panjandrum of pours Robert Parker, who says of the wine maker: "Dave Phinney is one of the more creative young minds in all of the world's winedom. He is doing things that are far beyond his modest age and deserves to be commended for the brilliant/singularity of all of his efforts."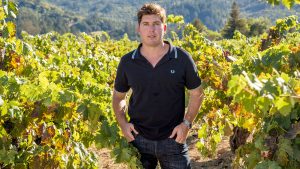 Locations Wine is not a winery, it is Phinney going to various parts of the world to make wine in a specific location. Of this wide-ranging effort, Phinney (mastermind of Orin Swift Cellars in St. Helena, CA and The Prisoner wines) says on his website: "I seek out high-quality vineyards, and forward-thinking growers, across appellations to create a wine that proudly represents the best viticultural parcels of that country or location. Our quest is for old vines with low yields, to bring out the best of a specific vineyard and area. We then combine these parcels of place to craft a wine that pays homage to the country of origin; a wine that makes all of us proud."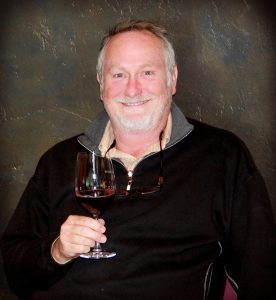 In the case of this bottle, the "country" is Texas—almost no Texan would take exception to being called a country. Kim McPherson is his accomplice, and here Phinney joins with Texas wine royalty. Kim's father, Clinton "Doc" McPherson basically launched the wine and grape-growing industry in Texas. A professor in chemistry at Texas Tech University in Lubbock, on the Texas High Plains, Doc saw a future for wine in the vast flatland cotton fields of the Llano Estacado—the flattest expanse on Earth—and helped make it happen in the 1970s. Today, Lubbock is the heart of Texas grape growing country, and Texas competes to be the fifth-largest wine producing state in the U.S.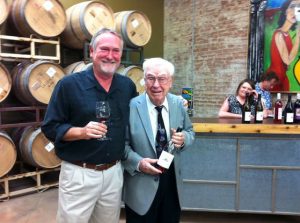 This wine is made by Phinney and Kim McPherson, Doc's son and owner of McPherson Cellars, one of Texas's best wineries. This wine is one of the first nationally distributed Texas wines. As expected from Phinney, it emphasizes bold, almost jammy flavors. "This is the first step in getting Texas more recognition as a great wine producing region," according to McPherson. The challenge is production: most Texas wineries produce enough wines to sell in Texas, but not enough to sell in other states. The first year of TX was something like 600 cases. To be a national player they will have to produce multiple times of that. McPherson wants to meet that challenge. We shall see while cheering him on.
Locations Wine TX Texas Red Wine NV is full of fruit, relaxed tannins, built to be a crowd-pleaser rather than a serious wine aficionado's favorite. Made with all Texas grapes. Pairs with the usual red wine suspects: pizza, red meats, tomato pasta dishes; works, too, as something Bubbas can drink while sharing lies around a poker table or a hunting camp fire pit. $17