Pale yellow color; green apple, lemon, thyme on the nose; green apple, citrus, lemon, saline, minerality, spice on the palate.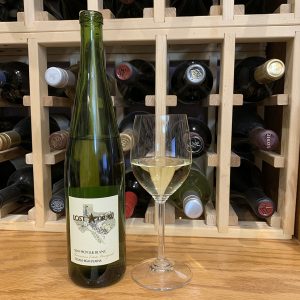 Dry; bright, light, refreshing, tart. Picpoul is French for "stings the lips," and this lives up to the name with the varietally correct salinity and minerals kicking in on the very extended finish. That creates an engaging contrast—the initial attack is smooth and fruity. It seems you are drinking two different wines in one swallow; 13.8% ABV.
A very ancient grape, picpoul has the ability to deliver acidity even in a hot climate. The grapes for this effort come from the Texas High Plains AVA, where it indeed gets hot in the summer—and cool at night, thanks to elevations of more than 3,000 feet. Picpoul also likes sandy loam soils, another High Plains feature. Picpoul blanc is the most common grape, but there also are rare picpoul gris and picpoul noir variants (not grown by Lost Draw).
This is a pure picpoul play, but in the Languedoc region of France, it often blends with other whites to tone down its naturally high acidity. Or it is used to boosts acidity in another blend. That is the case for white Chateauneuf du Pape. It also is used in small amounts in red Chateauneuf du Pape and Gigondas to abet acidity.
Lost Draw bottles this in the traditional sleek, green bottle. Picpoul is best drunk young. It is a versatile wine that works for picnics and can even pair with some desserts. Serve cold. Smooths out with exposure to air—almost all wines do—but clearly this retains its acidic, food-friendly punch and its saline—fish/seafood friendly—finish.
Lost Draw Cellars is the Texas wine industry in a nutshell. Andy Timmons is a multi-generation farmer on the Texas High Plains—the vast flatlands between Lubbock and Amarillo and New Mexico. Timmons was a pioneer grape grower, a follow-on to his family's career growing cotton and peanuts. Grapes are a high risk, high reward crop. No agricultural product produces more income when everything works. Like almost all agricultural products, there is no reward when things—hail, late frost, tornadoes on the High Plains—go wrong. Timmons rolled the dice and today he owns and manages 500 acres producing 30 varieties, one of the largest wine grape operations in Texas.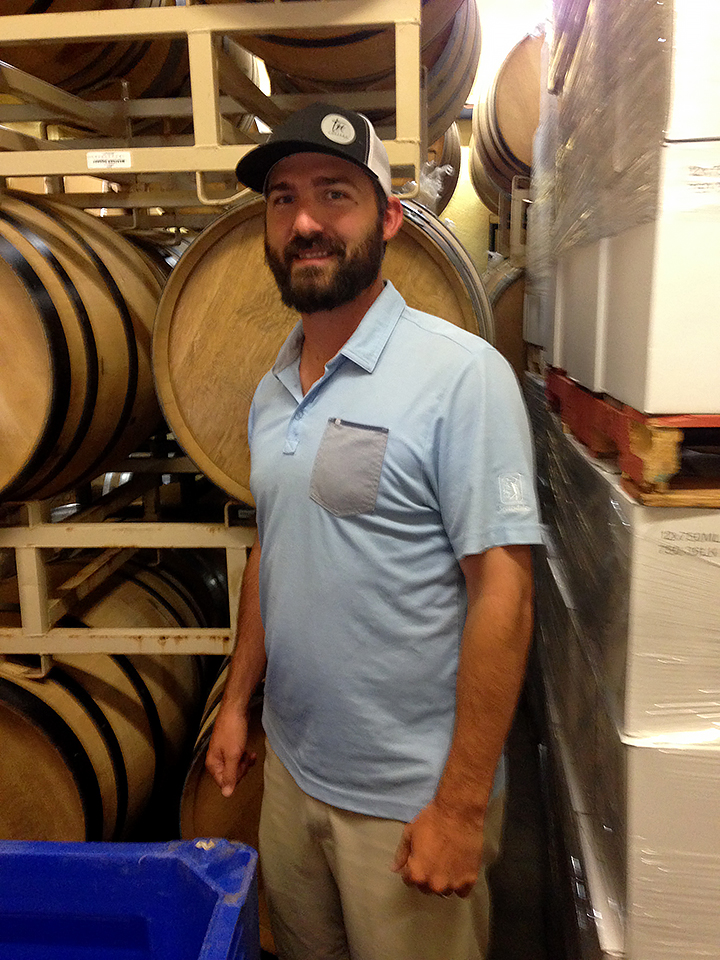 Andrew Sides, nephew to Andy Timmons, was an engineering student at Texas Tech in Lubbock when he helped Uncle Andy plant his first vine crop in 2006 on a five-acre piece of the home place now called Lost Draw Vineyards. The family experimented with what would work on the High Plains. Texans aren't dumb, and they looked to see what worked in France, Spain, and Italy in climates, soils, and elevations similar to the High Plains. Picpoul was a fit.
In 2010, Andrew Sides married his college sweetheart, Callie Ottmers. Callie's father, Troy Ottmers, is a bedrock citizen in Fredericksburg who traces his family roots back to the town's founding by German settlers in 1846. Ottmer Oil was a Fredericksburg institution from the 1930s into the early 21st century. Lost Draw's industrial-like tasting room and winery is sandwiched between a Shell station and a Chevron oil products depot, and across from the backside of the HEB grocery store. Texans will easily understand this triangulation.
This is Texas, and uncle, nephew, and father-in-law saw Ottmer Oil as an ideal place to have a Hill Country AVA tasting room and winery. That is the Texas formula—grow grapes around Lubbock in the eight-million-acre Texas High Plains AVA, then make wine or at least have a tasting room, in the nine-million-acre, high traffic Texas Hill Country AVA between San Antonio and Austin. Hey, it works. The Hill Country AVA is the second-most visited AVA in the United States, just behind over-crowded Napa.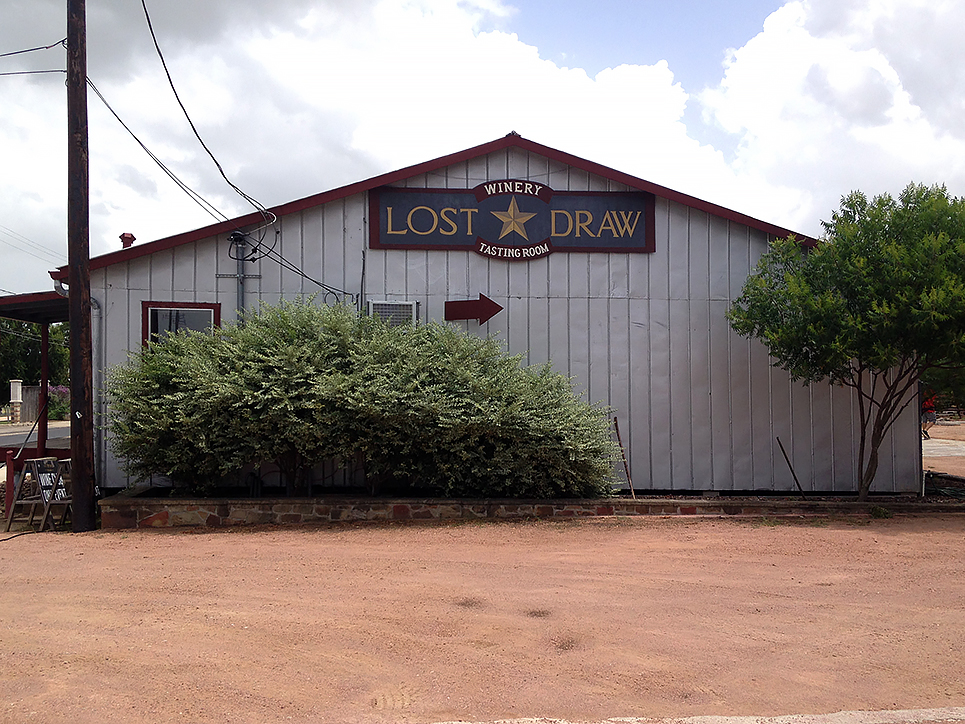 Like many Texas wines, you are not likely to find this at your local wine store. Sales come from their tasting room, 113 E. Park St. in Fredericksburg. Well worth a visit. Tell manager Chris Herrera I sent you. They also sell through their wine club and via the internet. Lost Draw can ship to 43 states; this wine is worth a shot.
Lost Draw Cellars Picpoul Blanc Timmons Estate Vineyard, Texas High Plains 2018 is tart and refreshing. True to the varietal. Acidity makes it versatile food wine. Pair with seafood and shellfish; fish tacos; fish and chips; salmon with capers and butter; ham croquettes; hard and soft cheeses; charcuterie. $29-32