Medium gold color; green apple, lemon, gooseberry, peach, lemon grass on the nose; green apple, white peach, pear, lemon-lime-citrus on the palate.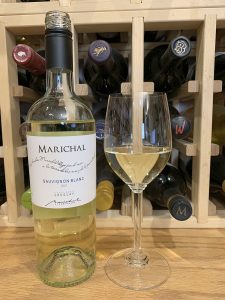 Dry; vibrant acidity. Smooth, clean, tangy, straightforward. Improves with air time in the glass. Medium body. Made in a fuller, riper, softer style than New Zealand but still retains sauv blanc's food-friendly versatility. The fuller body, however, means it also works as chilled solo sipper when you want richer, more expansive experience. 12.7% ABV
Uruguay is the native Guaraní word for "River of Painted Birds." It is the third-largest wine producer in South America, a surprise to many wine drinkers. The country is a modern democratic constitutional republic that ranks first in South America in democracy, peace, press freedom, and low perception of corruption.
The Bodega Marichal e Hijo vineyards and winery are about 15 miles from the ocean and the Rio de la Plata and 15 miles north of Uruguay's capitol, Montevideo. The closeness to the Atlantic Ocean and the Rio Uruguay delivers cooling maritime breezes to the vines. The grapes are hand-harvested, macerate for nine hours, then ferment in temperature-controlled stainless steel tanks for 15 days. There is no malolactic fermentation or aging in oak.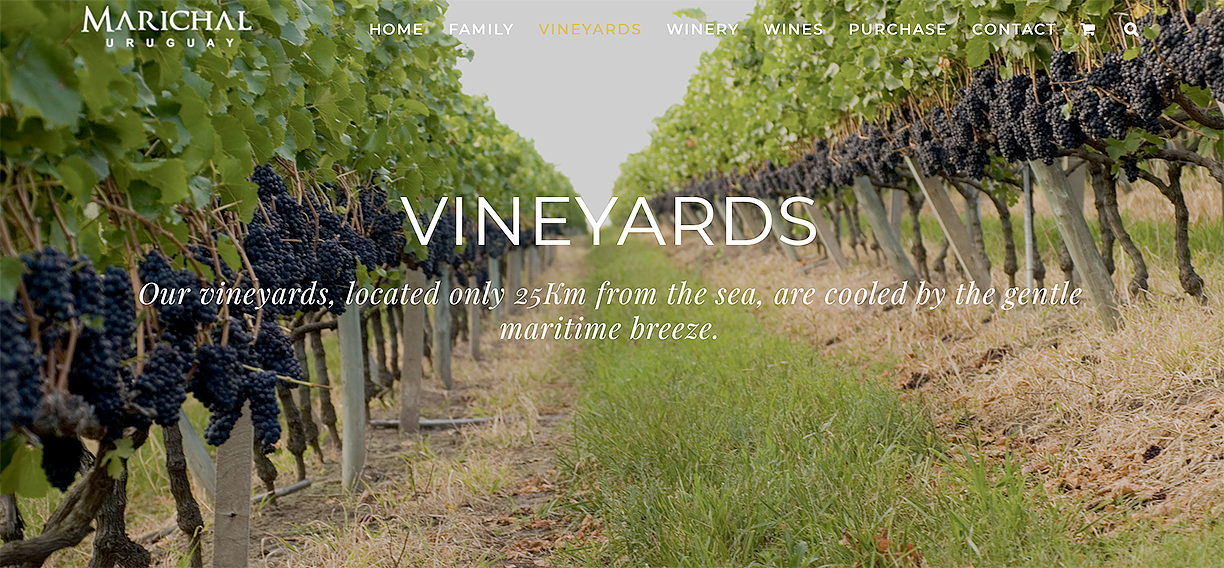 The Marichal family has been making wine for more than 80 years and growing wine grapes for more than a century. The great grandparents of the current owners, descendants from the Canary Island and Italy, established in the area of Etchevarrí, Canelones, in southern Uruguay. They planted their first vineyards in tannat, Uruguay's signature grape.
The great-grandparents had four children. When the great grandfather passed away, his wife decided in 1938 to build a small winery with underground concrete vats. In 1948, the current owner's grandfather and grandmother married and had three children. The grandmother made pot meals for workers who had to stay at the winery because of poor roads. Calling on her Italian heritage, the workers vied to work the Marichal vineyards.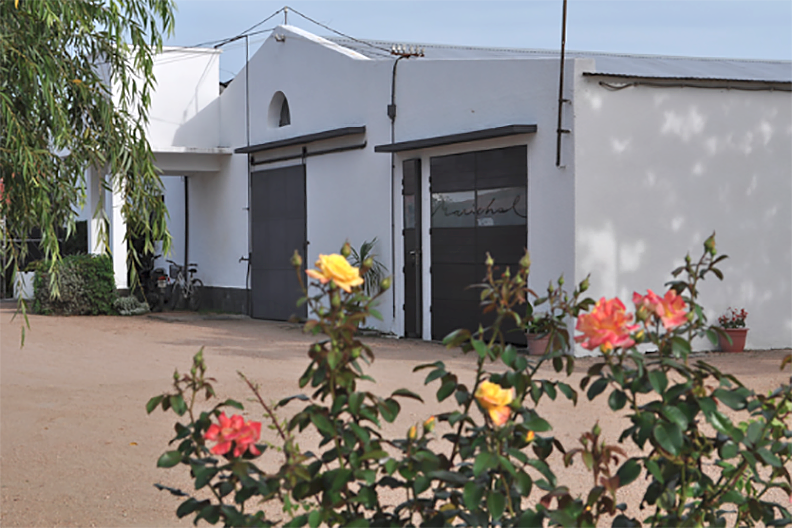 In 1975, Juan Carlos (Carlitos) Marichal married Lidia, who also came from a grape-growing family. Carlitos and Lidia expanded the winery and upgraded the vineyards, including bringing in new varieties such as this sauvignon blanc. They also recognized the future of Uruguayan wineries depended upon expanding exports.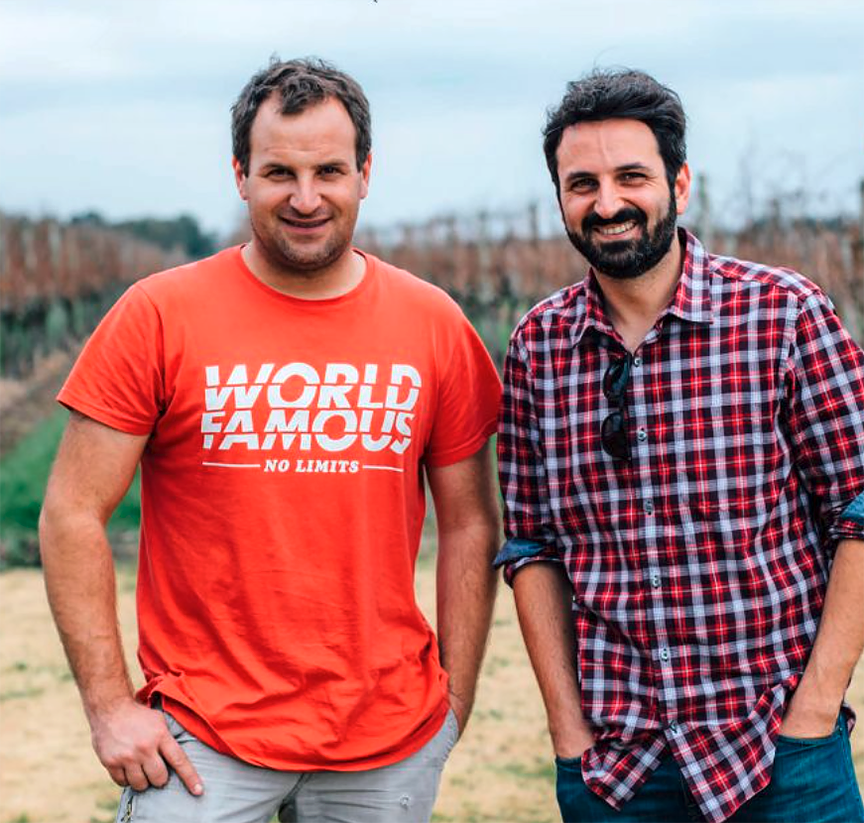 Current owners Alejandro and Juan Andrés grew up in the winery and studied oenology. Alejandro graduated from the School of Oenology Presidente Tomás Berretta in Uruguay. Juan Andrés graduated from J.A. Maza University in Mendoza, Argentina.
Marichal Premium Sauvignon Blanc, Canelones, Uruguay 2021 is a substantial sauv blanc from a quality maker in South America's third-largest wine-producing country. Smooth, rich, substantial body for a sauv blanc that plays well on your palate, especially after air time in your glass. Even consider decanting. Excellent as an aperitif. Pair with seafood and fish; salads; grilled vegetables; vegetarian fare; pork; baked chicken. Cheese—soft, buttery cheese; goat cheese; triple-cream cheese; manchego, gruyére. $13-14
Marichal U.S. distributor website