Light yellow-straw color with hint of green; white flowers, wisteria, orange blossom, white peach on the nose; apple, pear, lilt of lime, pink grapefruit on the palate.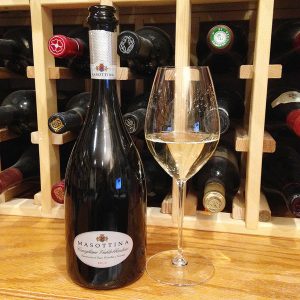 The label claims this is brut, but Masottina's own spec sheet puts the residual sugar at 10 g/L, which puts it on the border between brut and extra dry—thus the tingle of sweetness that many will find pleasing. Superb acidity (3.15 pH). Nicely fine and persistent perlage (bubbles). Soft, silky in the mouth. Fruit fills the mouth on the attack; medium finish with touch of minerality and pinch of salt.
Masottina is the work of three generations of the Dal Bianco family, inspired by their founder, Epifanio Dal Bianco, followed by his sons, Adriano, Valerio, and Renzo who took the company from growers to growing and winemaking. Their website notes: "From the vineyard to the winery, the family has spent every day since 1946 working towards a common goal: to produce quality wines in the Conegliano area, respecting the value of traditions dating back centuries and paying the necessary attention to a truly unique wine-producing region."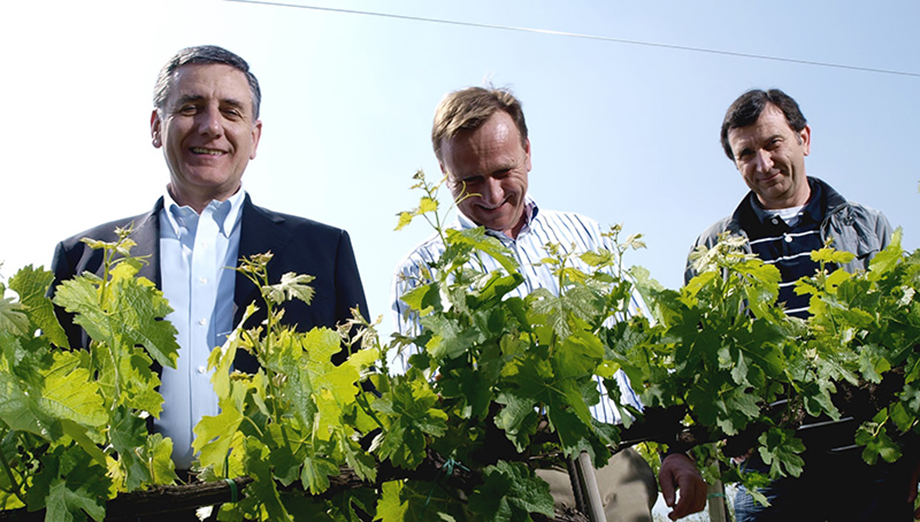 The Conegliano region is a beautiful and unique region of steep hills that produces some of Italy's finest prosecco wines. As required, this is made using 100% glera grapes and the quality Masottina achieves earns it the DOCG classification, the highest available. The wines literally are hand made because it is impossible to use machinery in the hilly vineyards. The Masottina family controls some 250 acres of vineyards in the shadows of the Treviso Pre-Alps—which brings cooling winds at night and provides that holy grail of producing quality grapes: large differences between daytime heat and nighttime cold. Masottina accounts for around 20 percent of the vineyards in the area, making it one of the region's largest producers.
Masottina Conegliano Valdobbiadene Prosecco Superiore Brut NV is another example of why quality Prosecco can compete with Champagne and quality sparkling wines from anywhere in the world at fractions of the price. Prosecco has its own flavor profile—more fruit, little or no bread and yeast, the flavors glera brings as opposed to what pinot noir, chardonnay, and pinot meunier deliver.
The excellent acidity is real plus—both when it is sipped solo and when paired with foods. Great bubbles that vigorously last through the entire bottle. Works as aperitif, pairs with shellfish, tuna, swordfish and other stronger-flavored seafood, shrimp cocktail, Treviso-style carpaccio (wafer-thin slices of veal fillet), prosciutto, asian fare, sushi, fontina and other mild cheese, salty foods. If it pairs with Champagne, it will pair with Prosecco—and both pair with almost every food there is, such is the versatile joy of sparkling wine. $12-19