Pale pink-copper color; bubblegum, watermelon, nectarine, rose petals on the nose; strawberry, watermelon, white peach, plum, minerality on the palate.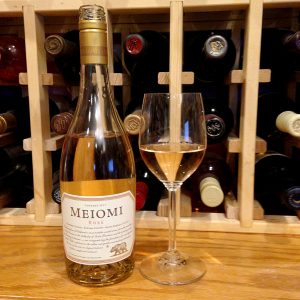 Dry; medium body; fruit-forward; lush in the mouth; excellent acidity (3.38 pH). Primarily made with pinot noir grapes using two methods. One part was soft pressed and fermented cold in stainless steel. The second part used saignée method—free run juice bleeds off from grapes (saignée is French for "bled")—then fermented in stainless steel away from grape skins. The result is a light, delicate, very light pink color. The saignée method increases the phenolics and flavor compounds, giving the wine a feeling of sweetness even though the residual sugar is very low. A dry wine can have up to 17 g/L of residual sugar, this effort has just 2.78 g/L. The fruity sweetness presents on the initial attack, while the tangy acidity asserts on the finish.
Meiomi means "coast" in native Wappo and Yuki tribes, and Meiomi focuses all its production on fruits from the three costal counties used in this creation—Monterey (acidity and minerality), Sonoma (red fruit and intensity), Santa Barbara (balance and texture). Constellation Brands bought the brand from founder Joe Wagner for $315 million in 2015 (Wagner is the grandson and son of the owners and winemakers of Napa's icon cab, Caymus).
The rap on Meiomi is some of the fruit is second-level of quality to achieve its massive production numbers (75,000 cases for this rosé; Meiomi's red wine pinot noir production is close to one million cases). Obviously, the winery steers toward mass market tastes and sales. This veers in different direction than Meiomi's massive pinot noir, the opposite direction in fact. This tastes more like a Provence rosé with its delicate flavors and very light color, even though it is mostly pinot noir and not grenache. The result is a product for those who sidestep big wines. No doubt there is a market niche for this effort—Constellation Brands did not become one of the largest wine and beer companies in the world by not knowing how to play to consumer tastes.
Melissa Stackhouse is the winemaker today; Wagner has moved on to found other labels. Stackhouse is a well-regarded UC-Davis grad who worked at La Crema, Jackson Family Wines, J Vineyards and Winery, and Clos du Bois. The Meiomi website asserts Stackhouse "creates wines of bold character and harmony—rich and ripe, with expressive depth and taste." I could not argue she does that with reds, but here she demonstrates her versatility by creating a more "feminine" wine. I hope the adjective is taken in the positive way it is intended.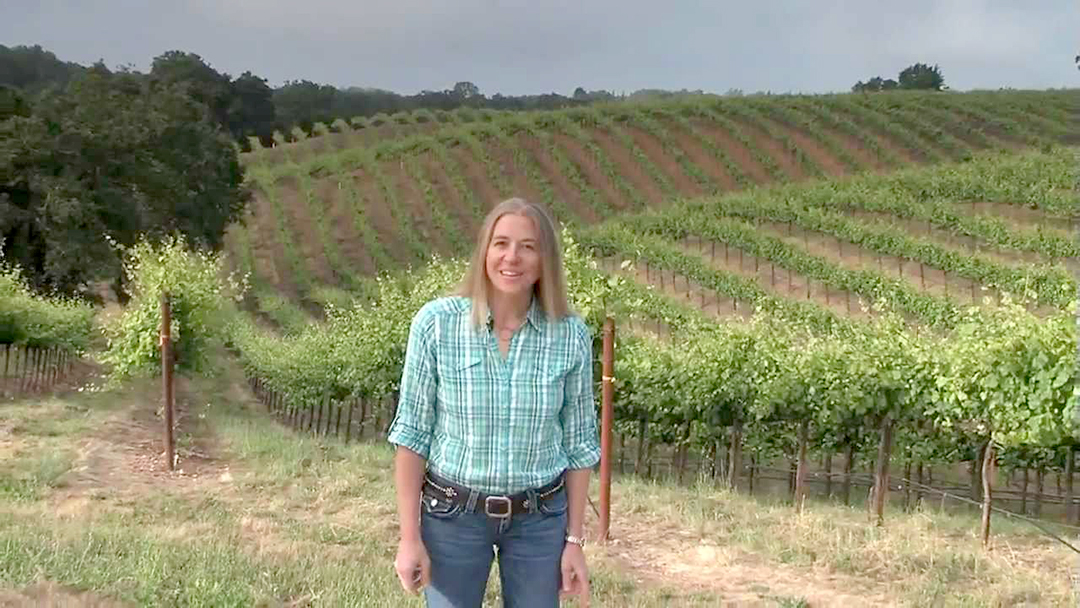 Meiomi Rosé 2017 is light, crisp, refreshing, with surprising delicacy for a Meiomi pour. This is superbly suited to be enjoyed as an aperitif or sipped cold and solo poolside or on the patio. As a rosé with excellent acidity, it also is versatile with food, especially lighter fair, including interesting ones such as avocados; crab salads; celery, cucumber and pepper crudités; green olives and green tapenade; fresh tomatoes. Although there is delicacy, there also is enough richness to pair with Thai barbecue; pulled pork; seabass grilled with onion and lemon; roast or grilled rack of lamb; chicken, especially served cold in a salad; pasta with light sauces; light seafood and vegetable versions of risotto. $20-25