Very pale straw color; peach, honeysuckle, white peach, citrus, lime on the nose; white peach, lemon zest, grapefruit, lemon, golden apple, minerals on the palate.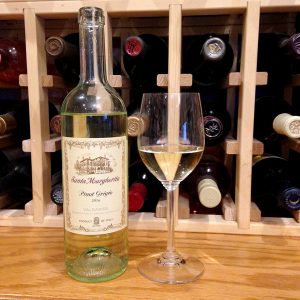 Dry, maybe on the cusp of off-dry; nice illusion of sweetness thanks to the pure presentation of the fruit. Crisp, light, and refreshing; clean simplicity makes this a fun easy drinker. Good acidity, no malolactic fermentation or contact with any wood. This is pure taste of the pinot grigio grape, a mutation of pinot noir. With this tasting, I continue drinking wines passed over in my large wine refrigerator, so this is tasted late in its life (usual drinking window for PG is two years); regardless, this remains a tasty delight. Likely somewhat mellowed at age three years, but creaminess and easy going approachability may have been enhanced; 12.5% ABV
Santa Margherita put pinot grigio on the American tasting map. In 1960, the winery began fermenting pinot grigio (pinot gris in France) without skin contact in order to capture the delicate fruit and floral notes. This was a contrast with the then standard "Ramato" method where the fruit aged on the skins to produce a pale copper color, making the wine a pinot grigio rosé. Santa Margherita's experiment created dry, minerally, lower-alcohol wine that quickly became an international hit. Today, this style of pinot grigio easily is the one most people enjoy.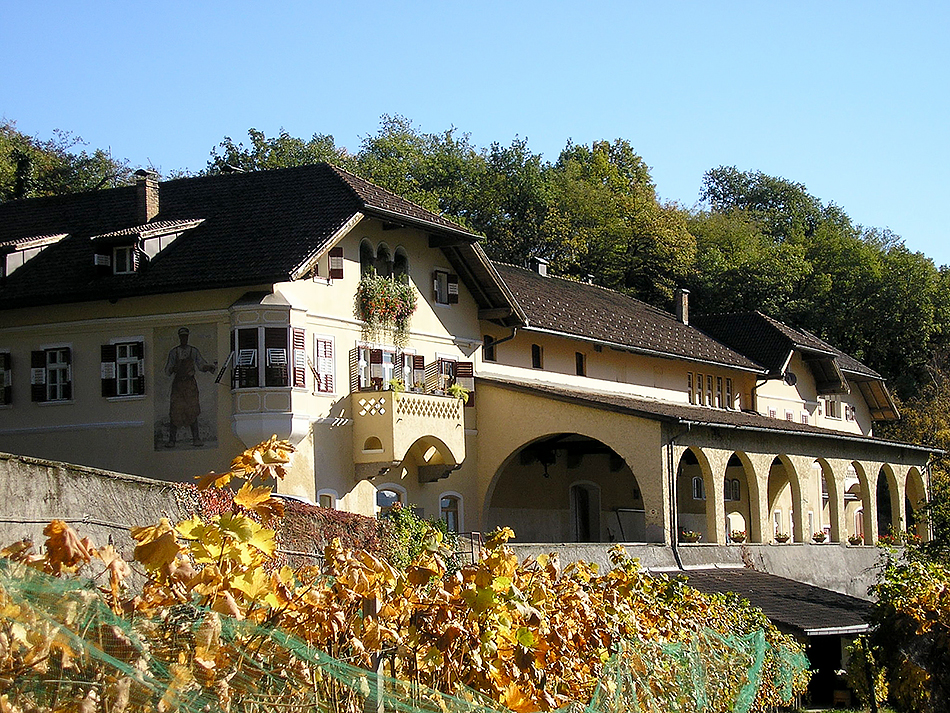 Santa Margherita Pinot Grigio Valdadige is imported into the US by the Santa Margherita Wine Group. According to their website: "Founded in 1935, Santa Margherita, the flagship brand, has been contributing to the international success of premium quality Italian wine for more than 80 years. This success has deep roots and strong bonds, backed by an approach mapped out by Santa Margherita's founder, Count Gaetano Marzotto. In 2014, the Marzotto family realized their own American dream of developing and expanding their wine portfolio with the establishment of Santa Margherita USA, their wholly-owned United States import company."
Marzotto named his company Santa Margherita after his wife, Margherita. Today, Santa Margherita owns vineyards across Italy, from the Veneto to Tuscany. It prides itself on making wines that are distinctive and authentic, reflecting their deep Italian traditions and the regional characteristics of their vineyards.
Santa Margherita Pinot Grigio Valdadige DOC 2016 is zesty, easy drinking, versatile, smooth, pure expression of pinot grigio fruit from the wine maker that created this style almost 60 years ago and put pinot grigio in American wine drinking lists. Great for casual sipping on patio or poolside; works as an aperitif; wide range of food pairing possibilities—shellfish; chicken; white meats in general; garden salads; rice dishes; pasta; pizza; spicy Thai foods; grilled vegetables; $17-18