Pale gold-straw color; white flowers, pineapple, white peach, tropical fruits on the nose; white peach, lemon, pear, mango, green apple, pineapple on the palate.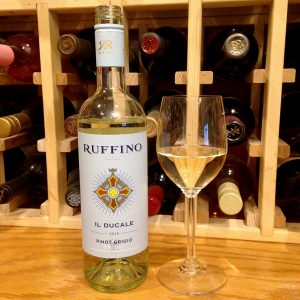 Dry, fruity; crisp, refreshing, tasty, excellent acidity, minerality; light-medium body; creamy; smooth finish. Made with 100% pinot grigio grapes; 12.5% ABV. This is tasted at the end of its optimum drinking window, so it has mellowed some, likely lost some of its tartness. Still, tasty, easy drinker. If you get a newer vintage, you might let it have some air, an approach some other reviewers noted improved the wine by smoothing it out and taming the tartness.
This is Ruffino's first offering of Il Ducale Pinot Grigio. From the Friuli region of the Friuli-Venezia-Giulia region in northeastern Italy, epicenter of pinot grigio production. Ruffino calls its pinot grigio from the Venezia region "Lumina." The grape is called pinot gris in France. In all cases, pinot grigio/gris is the pink grape mutation of pinot noir.
The Ruffino story begins in the Tuscan town of Pontassieve, near Florence, and a small winery established by cousins Ilario and Leopoldo Ruffino in 1877. By the 1880s, they were winning awards. By the 1960s Ruffino sold wines in more than 100 countries.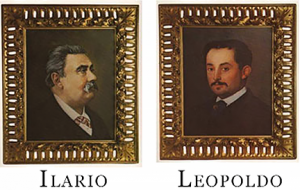 Primarily known for their reds, particularly Chiantis and Super Tuscans, Ruffino recently moved into sparklings—making Moscato d'Asti in northwestern Italy's Piedmont region and Prosecco in Italy's northeastern Veneto region. With this effort, they move into pinot grigio, also in the Prosecco country of northeastern Italy.
Happily, Ruffino is noted for their commitment to allowing the land and grapes to speak with minimal intervention in both the growing and winemaking. Today, ownership by Constellation Brands (a purchase completed in 2011) means this is widely available. Constellation is the world's leading premium wine company.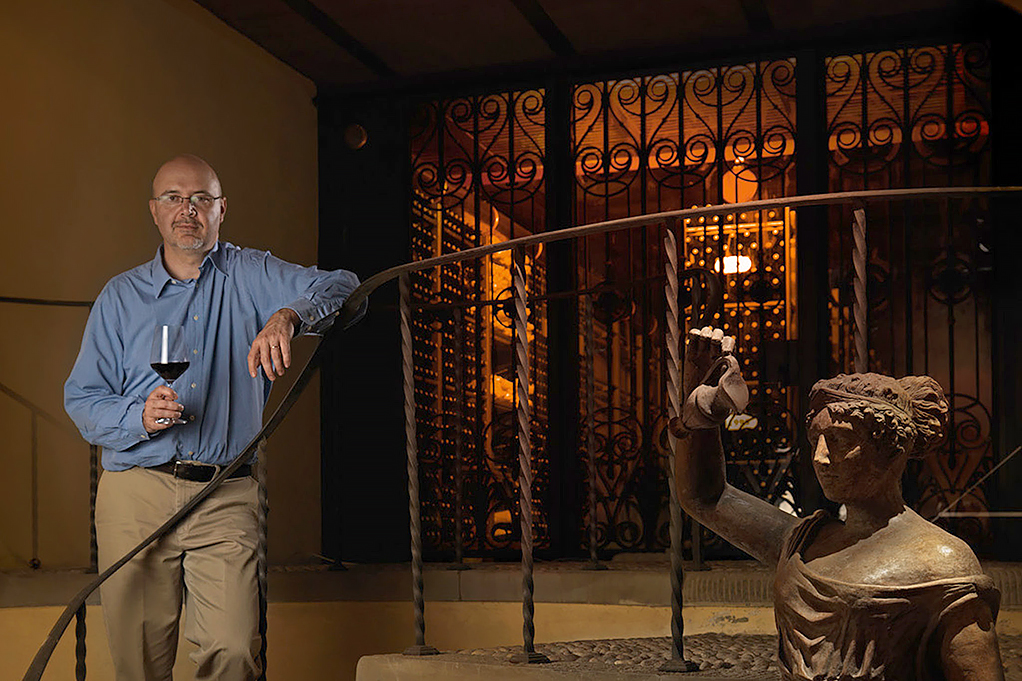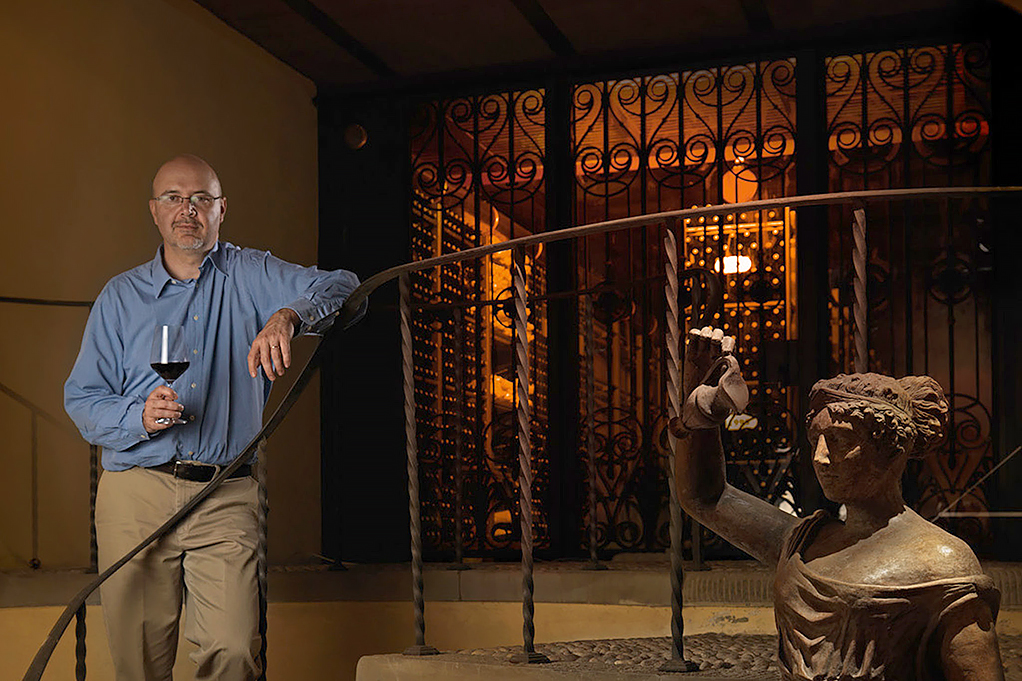 Gabriele Tacconi is the head winemaker at Ruffino. The website notes: "Gabriele always knew his life's work would involve wine. After earning a degree in enology from the University of Milan, Gabriele traveled to Montpellier, France, to work at the Institute Cooperatif du Vin. He returned to Italy and went on to hold a chief winemaker position before joining Ruffino in 1998 to pursue his passion for Tuscan wines and the heritage of Tuscany.
"Gabriele spent his first 11 years at Ruffino honing his craft as assistant winemaker and learning the nuances of Tuscan vineyards and viticulture.
"In 2009, he ascended to chief winemaker for Ruffino and now handles production of all wines, including the venerable Riserva Ducale, Riserva Ducale Oro and Modus. 'I feel great passion and love for the Tuscan landscape, its history, and the high quality of wines that are made here,' Gabriele says. 'Everyone at Ruffino is proud to represent the unmistakable Ruffino style of elegant wines known around the world. We all strive to carry on the high standards that have been set in the past.'"
Ruffino Il Ducale Pinot Grigio Friuli DOC 2016 is crisp and fruity crowd pleaser with nicely balancing acidity and some tartness. Ruffino's first vintage of pinot grigio. Pair with seafood pasta; pesto shrimp pasta; grilled lemon chicken; light fish; sushi roll; linguine; spinach gnocchi; tomato bruschetta; garden salad; goat cheese; foods that have a fruit element; also works as aperitif or sipped poolside or on the patio. $14-16
Ruffino website with exciting landing page video