Pale straw color; apple, flowers on the nose; citrus, lemon, grapefruit, peach, green apple, honey, banana, spice on the palate.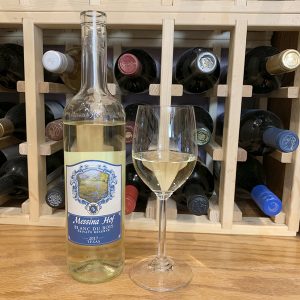 Dry; good acidity; clean and refreshing. Low tannins. Medium body. Slight hint of sweetness on the finish, likely as result of its parentage. The grape's lineage goes back to pixiola, a vigorous wild grape, and golden muscat, a full-bodied grape that traces its lineage to muscat of Hamburg and muscat of Alexandria; 11.6% ABV.
It is likely the muscat heritage gives this its full bodied fruitiness, while the piciola delivers hardiness and disease resistance. Texas grape growers began planting blanc du bois in the 1990s. Today more blanc du bois vines grow in Texas than any other place in the world.
The grape is a hybrid creation of John Mortensen, PhD, who was born in Texas but developed the grape in Florida in the 1970s and 1980s. While the literal name in French is "white of the wood," the name honors Emile DuBois, who came to Florida in 1882 and became a grape grower and wine maker in the Tallahassee area. Mortensen sought to create a grape variety that would flourish in the hotter, wetter climate of the Gulf Coast. As an added benefit, the variety proved highly resistant to Pierce's Disease, a bane of grape growers from Florida to Texas.
The grape is extremely versatile. Texans use it to make everything from dry, to off-dry, to semi-sweet, to blush (a blend with a red grape), to port and sparkling. Some use it to make a Madeira-style wine and fortified dessert wines. It often is likened to an off-dry riesling, but it is so versatile that pigeonholing blanc du bois (often just called "blanc" in Texas) is a fool's errand. This Messina Hof effort most resembles a dry riesling.
As a relatively new grape with disease resistant qualities, blanc du bois typically grows on its own roots, although some grafting is used in areas with calcareous soils where the pH is greater than 7.0. The jury is out on whether blanc du bois can handle cold weather, but that isn't an issue in Texas because temperatures rarely drop to less than 10 degrees. The grapes for this wine come from the Grandview Vineyards in Richards, Texas, east of Bryan-College Station (Messina Hof's headquarters) and northwest of Houston.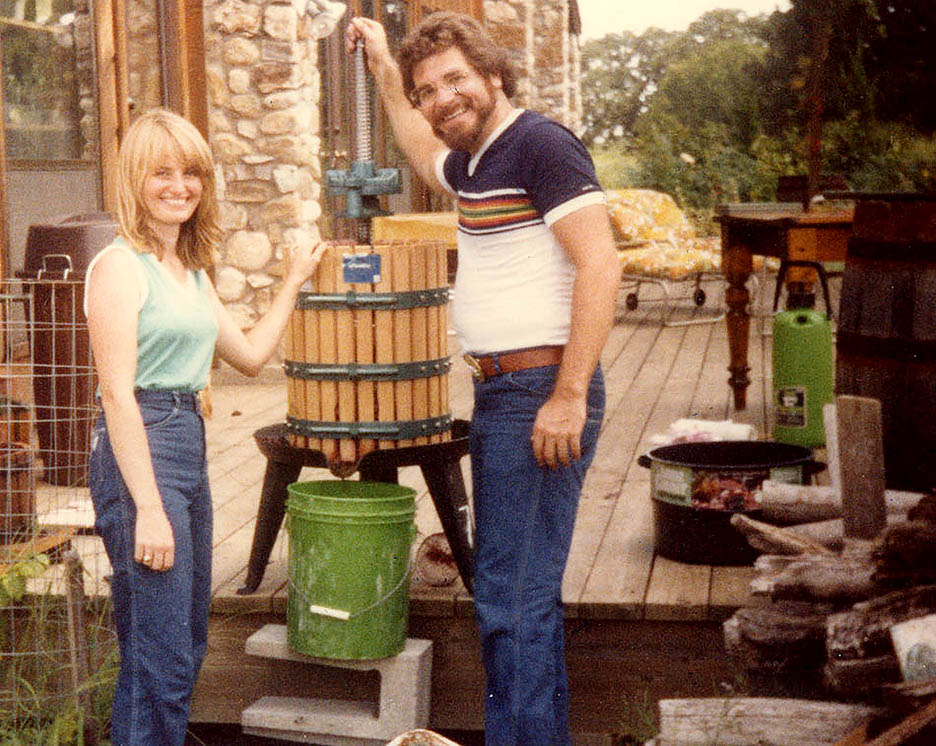 The Messina Hof story is a saga of family focus and positive thinking: "anything is possible." In 1977, Paul Vincent Bonarrigo and his wife, Merrill, planted grapes in a vineyard in Bryan, home of Texas A&M University. The Messina Hof name honors Paul's roots in Messina, Italy, and Merrill's roots in Hof, Germany. Today, Messina Hof is one of Texas's leading producers with 130,000 gallons annually using a very wide range of grapes and extensive distribution.
The winery remains in Bryan—east of Austin, northwest of Houston. Messina Hof added a tasting room and vineyard in Fredericksburg—between San Antonio and Austin, the heart of the tasting room and tourist Texas wine world. They also have a tasting room in the historic Wallis Hotel in Grapevine—a suburb of the Dallas-Fort Worth Metroplex (most of the DFW International Airport is in Grapevine). More expansion is planned, including Richardson, TX, in 2020.
Messina Hof's generational shift began in 2010 when, after serving five years as a U.S. Marine Corps officer, Paul Mitchell Bonarrigo returned to Bryan. In 2012, the winery officially passed to the next generation with Paul Mitchell becoming the chief executive officer and his wife, Karen, the director of administration. Today, 42 years after the first plantings and dreams, Messina Hof is one of the leading wine operations in the burgeoning Texas wine industry.
Messina Hof Blanc du Bois Private Reserve, Texas 2017 is similar to a dry riesling—crisp, refreshing, slightest hint of sweetness on the finish. Texas grows more blanc du bois grapes than anyplace else in the world, and this is Messina Hof's take on the very versatile grape. Pair with fish, poultry, fresh fruits. $19