Medium straw color; apple, pear, citrus, almond on classic Cartizze nose; apple, white peach, nectarine, lemon zest on the palate.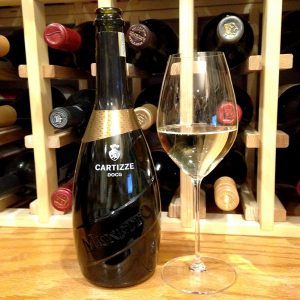 Dry, but in sparkling nomenclature, dry indicates some sweetness (17-32 g/L RS)—sweeter than extra dry, drier than demi-sec. Excellent acidity helps balance the sweetness; smooth, rich, creamy texture. Long finish showcases the lemon elements. Elegant and persistent perlage.
This is a high-end sparkling prosecco. Cartizze is an area of hillside vineyards around the parish of San Pietro di Barbossa in Valdobbiadene. With its special microclimate Superiori di Cartizze is roughly equivalent to "grand cru" acres in Burgundy in terms of grape quality.
This is a sharp contrast with higher-end French Champagne and sparklings. The glera grapes deliver more sweetness and different fruit flavors than chardonnay and pinot noir, so this is another dimension of the sparkling wine world. For instance, brut Champagne has 0-12 g/L RS, while this can have almost three times the residual sugar. That sweetness is a big selling point for those who prefer wines with sweetness. At the same time, the acidity and citrus/lemon elements make this a wine people who prefer less sweetness can still enjoy—especially as an aperitif or dessert pairing.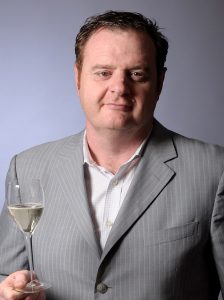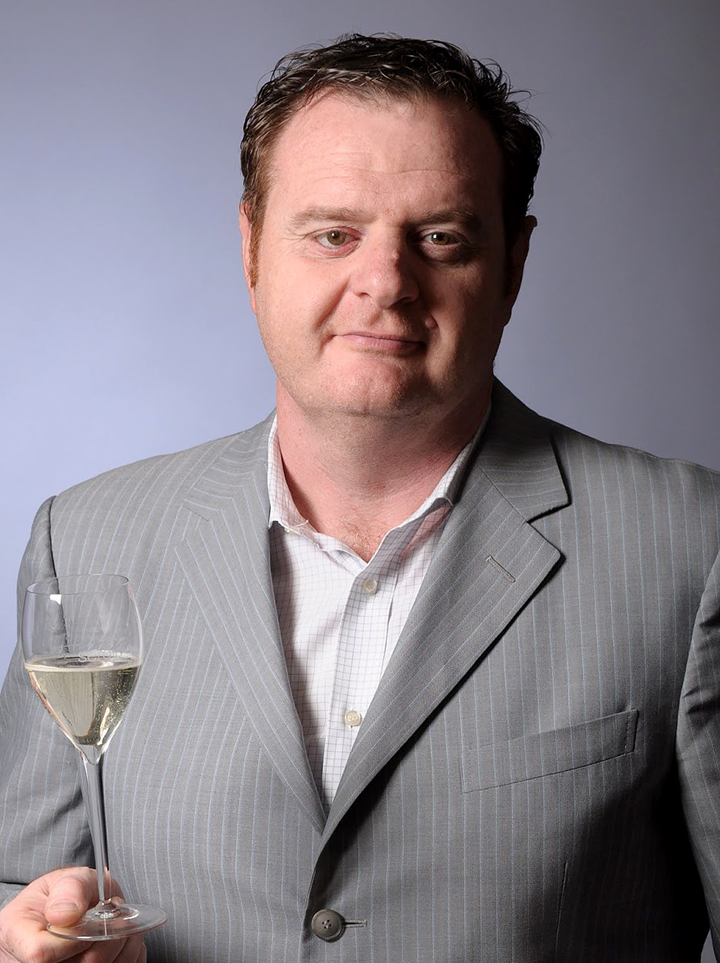 This effort is part of Mionetto's Luxury Collection. Mionetto is the world's leading prosecco brand and the number-one seller of prosecco in the U.S. Enore Ceola is the CEO of Mionetto USA. When he took the position in 1997, less than 500 cases of prosecco were sold in the U.S. Sales have increased by double digits since then and now top more than three million cases in the U.S. alone with projections of more than four million soon. That is what success looks like.
Master winemaker Francesco Mionetto opened his winery in 1887 in Valdobbiadene, the heart of prosecco country, north of Venice. The winery has been a leader in refining of the charmat method, where secondary fermentation (the one that produces the bubbles) occurs in autoclaves instead of individual bottles. This is different from méthode champenoise, or traditional method, used to make Champagne and other sparkling wines. Both methods produce excellent sparkling wines; charmat is less labor-intensive and allows for less-expensive wine. Prosecco has enjoyed a huge surge in popularity over the past several years, and Mionetto's consistent quality-for-price formula is an important reason.
Mionetto Luxury Dry Cartizze, Valdobbiadene Superiori di Cartizze DOCG NV is an elegant, refined sparkling prosecco from premier region in the Veneto. Pair with seafood, shellfish, Italian anti pasti; with its sweetness, can pair with desserts, fruit salads, tarts; with its finesse this will work nicely as an aperitif, too. $34-40
Mionetto Italian website in English