Christmas and New Year's are the year's apogee of sparkling wine consumption, so tips for the coming bubbly bonanza.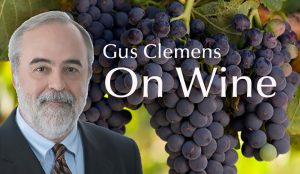 Some sparkling wines and Champagnes have vintage dates, but most do not. Is that a sign of inferior quality?
No. Sparkling makers strive to consistently achieve a house style, especially in the Champagne region of France, the only place where "true Champagne" is made. They achieve consistency by blending juice from various vintages and locations. So non-vintage—NV—is a standard practice.
All well and good, but how do you know if the sparkling is fresh or has languished in Scrooge's warehouse for too many seasons to be sensational at your end-of-year merrymaking?
On one level, you can't. But you can be wise. Buy your bubbly at a store that consistently turns over bubbly; they are most likely to have the freshest product. Additionally, more Champagne houses now note the date of disgorgment—the date the sediment produced by the secondary fermentation is removed. It is not the same as vintage, but it will give you a rough idea when the wine was made.
Some sparkling makers put an ID code on the label. If you go to their website, you can look up additional information.
There is a big world of sparkling wine. Italian Proseccos are great bargains, along with Spanish Cava. A host of American makers sparkle, too. If you, or part of your party crowd, enjoys sweet—and if you enjoy bargain prices—Barefoot Bubbly will help you foot the booze bill as you toast with family and friends.
Merry Christmas and Happy New Year's.
The world of sparkling:
• Möet & Chandon, 30 million sold, and Veuve Cliquot, 19 million sold, are Champagne giants. Their entry-level bottles retail for around $50. Both are brands of LVMH (LVMH Möet Hennessy Louis Vuitton SE), the world's largest luxury goods company. They also own Château d'Yquem (world's greatest sauterne), Dior, Emilio Pucci, Bulgari, TAG Heuer among many other premier luxury brands.
• La Marca Prosecco, Mionetto Prosecco, Tommasi Tenuta Filodora Prosecco, Ruffino Prosecco Extra Dry are widely available. Prosecco is a huge value.
• Anna de Codorníu Brut Rosé Cava, Freixenet Carta Nevada Brut are great value Spanish sparklings; so are many others.
Last round: New Year's toast: May all your troubles in 2018 last no longer than your New Year's resolutions.
Email Gus at wine@cwadv.com. Facebook: Gus Clemens on Wine. Twitter: @gusclemens.