Pale straw color; green apple, honeydew melon on faint nose; green apple, white peach, pineapple, honeydew melon, lime, coconut, oak on the palate.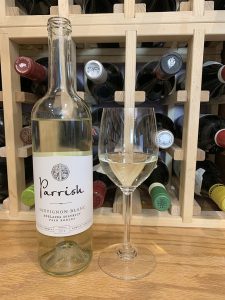 Dry; fresh, crisp, refreshing. Good acidity with some minerality. Light, lithe body. Built for sipping cold on a hot day. Appears to have enjoyed a short, flirtatious affair with an oak barrel, but that is only suggested by the coconut note. The winery does not reveal the secrets of their making of this wine. Most of the juice was in stainless, yielding a nicely clean, straightforward presentation of the variety. 14% ABV
The winery has deep roots in Paso Robles, although in a twisting story way. From the website: "Earl Henderson is David Parrish's grandfather and was one of the first people to plant in Atascadero pre-Prohibition. In fact, he had P.O. Box 1. Today, his home is the site of the Atascadero Historical Museum.In the 1920s, Henderson planted 500 acres and managed approximately 740 acres of wine grapes including Alicante, Charbon, Petite Sirah, and Zinfandel. The Zinfandel cuttings were purchased from the famed Paderewski Ranch. Henderson grew grapes through the beginning of Prohibition and then got into the golf course business."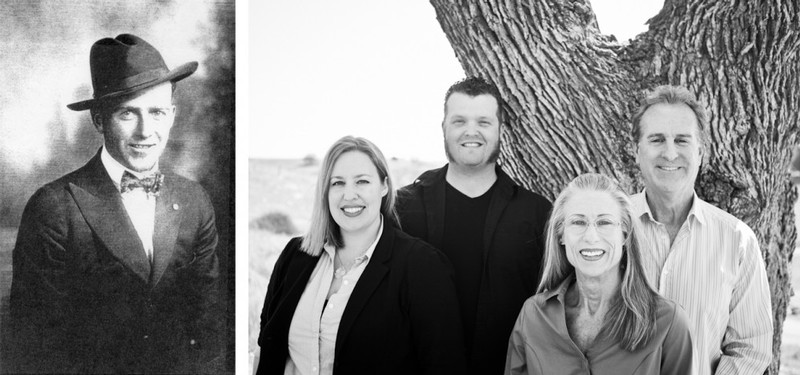 Jump forward a generation. The website picks up the story: "After growing up hearing stories of his grandfather, David Parrish wanted to see if he had the same green thumb. Parrish graduated from U.C. Davis in 1974 and continued his passion for grape growing by founding a vineyard trellising company, A&P Ag Structures. It caught the attention of Napa's Robert Mondavi and soon Parrish developed and installed trellising for his vineyards as well as for other renown wineries such as Beringer.
"About two decades later, Parrish wanted to come back to the Central Coast to continue his grandfather's passion of growing grapes here where it all started. The first vintage was produced in 2004, and today the Parrish family manages more than 150-acres in the Paso Robles area."
When Parrish says "family winery," they mean it. Winemaker David Parrish can be found pouring in the tasting room. His daughter is the general manager. She also bakes fresh bread in the commercial kitchen. Her husband, Ethan Ray, is the cellar master and assistant vineyard manager, working alongside his father-in-law.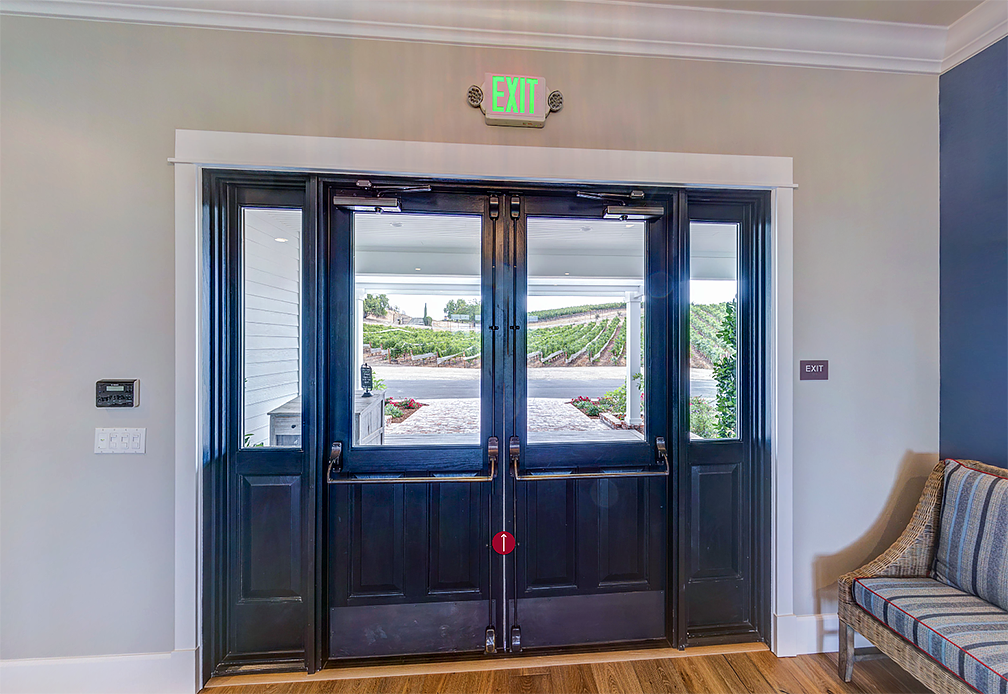 Parrish Family Winery Sauvignon Blanc, Adelaida District, Paso Robles 2018 is respectful of the sauv blanc variety. Tasteful, slightly demure. No razor-on-the-tongue sharpness. Faint, if any, lawn mowing grass on the nose. Clean and tasty in a gracious, polite kind of way. People who have recoiled from brashly assertive sauv blanc in their wine drinking past will find this a different experience and should try it. If they can find it. Parrish makes less than 400 cases, so this is online, wine club, personal visit to the very attractive tasting room kind of wine.
Pair with seafood—the winery suggests spicy shrimp spring rolls with a cucumber salad; fish; shellfish; light white meats; garden salads; vegetarian fare; artisanal cheese—cheddar, gouda, havarti, brick, Swiss, Monterey Jack. Charcuterie board that is light on the cured meats and heavy on dried and fresh fruit, green olives, nuts, spreads (including jelly or jam) for artisanal crackers or baguette bread. $30
Parrish Family Wines website, 360-degree tasting room video