Paso Robles AVA's ambition to earn a place in the Pantheon of California's epic wine regions is not far-fetched.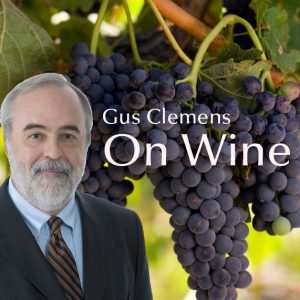 California seems divinely created to produce quality wine. Sunlight, Pacific fogs, cold winds at night and early morn, mountain slopes and valleys, appropriate soils, water in winter when vines are dormant, sun in summer when grapes are ripening—California has all that.
Napa and Sonoma may be poster children of American wine given these blessings, but there are other Left Coast areas that also enjoy nature's benevolence. Paso Robles is one.
The Paso Robles (Pass of the Oaks) AVA encompasses 614,000 acres in San Luis Obispo County, halfway between San Francisco and Los Angeles, hard against the Santa Lucia Mountains and the Pacific Ocean. It includes 32,000 vineyard acres and more than 200 wineries and is divided into 11 sub-areas, each with a different claim to distinction thanks to soil, elevation, and climate.
Summer daytime temperatures can soar past 100 degrees, but night temperatures can plunge to 50—a diurnal fluctuation that is a key to quality wine. Major geographical features include the Santa Lucia Mountains, the Salinas River Valley, and Templeton Gap.
Templeton Gap, where a break in the coastal mountains allows cool Pacific zephyrs to chill the night, has the highest concentration of wineries.
J. Lohr Vineyards and Wines is the region's biggest producer. Lohr's reach touches vineyards throughout the AVA and beyond, including Monterey and Napa, and is the brand with the largest production and distribution. Founder Jerry Lohr saw the potential for the area in the 1980s. What Robert Mondavi did for Napa, Jerry Lohr did for the Central Coast and Paso Robles.
Tasting notes:
• Tablas Creek Vineyard Patelin de Tablas Rosé 2016: Winery established in Paso Robles in 1987 to duplicate Château de Beaucastel Châteauneuf-du-Pape efforts; drinks like classic Provence rosé. $20
• J. Lohr Hilltop Vineyard Cabernet Sauvignon Paso Robles 2014: Superb cab, competes with Napa and Sonoma efforts costing significantly more. $28
• Austin Hope Syrah Paso Robles Templeton Gap District 2014: Massive fruit, complex, nice integration of fruit, oak, tannin, acidity, alcohol; may be hard to find, but worth it. $48
Last round: I will be more fun after this glass of wine. Join me and you may be, too.
Email Gus at wine@cwadv.com. Facebook: Gus Clemens on Wine. Twitter: @gusclemens. Website: gusclemens.com.