It may not be proper, but some people refer to Prosecco as Italy's Champagne.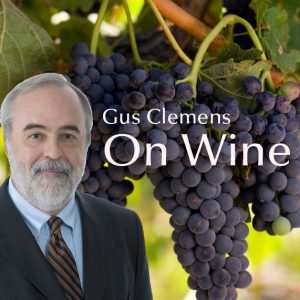 Let's clear this up: Prosecco is not Champagne. Prosecco is made using the charmat process, not méthode champenoise. Prosecco is made in specific region in northeastern Italy; Champagne is made in specific region of France. Prosecco is made with glera grapes; Champagne is made with chardonnay and pinot noir. Prosecco typically is slightly sweeter and fruitier than Champagne.
Prosecco is gloriously versatile. It shines as an aperitif—wine sipped to stimulate the appetite before a meal. It not only arouses appetite, its bubbles proclaim: party is on! Prosecco works well with a lot of foods, too. And it makes great cocktails; ask your local bartender.
Prosecco is made by serious winemakers, but thanks to the profligate vigor of glera grapevines and less-expensive charmat process—secondary fermentation occurs in a large pressure tank instead of an individual bottle—Prosecco costs significantly less than Champagne.
Prosecco is flying off merchant shelves today—exports up 67% in the last three years; largest harvest ever in the Prosecco region of northeast Italy in 2015.
The upsurge started during the Great Recession in 2008. Bubbly fans shifted to affordable Prosecco, then realized this was great wine not just a value play to tide them over until good times rolled again. Don't shed tears for Champagne, however. While Prosecco sales soared, with economic recovery, Champagne and other sparkling sales also increased. Sparkling is not just for weddings and New Year's any more.
Is the Prosecco boom a wine-market bubble like Australian critter wines, plonk pinot noir after the movie Sideways, or the move to mediocre merlot before that? Given that Prosecco is a type of wine rather than a gimmick, not likely. Pour Prosecco and judge for yourself.
Tasting notes:
• Acinum Prosecco Extra Dry DOP NV: Classic Veneto Prosecco; splendid apéritif or ingredient in Bellini cocktail. $10
• Casa Vinicola Zonin Prosecco Grey Edition NV: Good acidity, vivid fruits (13% pinot grigio); smooth, delicious; persistent bubbles. $14-17
• Bisol Crede Valdobbiadene Prosecco Superiore DOCG 2014: Rich fruit, silky, creamy; elite bottle from elite region. $20
Last round: I love you less than I love this Prosecco, but that still means I love you a whole lot.