Medium gold color; yellow apple, some citrus and lemon on the nose; yellow apple, citrus, pear, white peach, squeeze of Meyer lemon, hint of oak on the palate.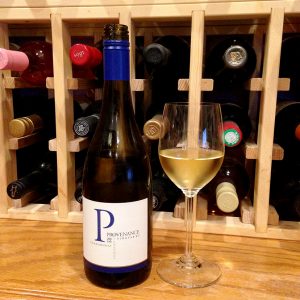 Dry; only faintly assertive acidity, so this comes across as a little flabby, but there certainly are drinkers who appreciate less acidic wines. Full body, silky mouthfeel. There is touch of sweetness/fruitiness that hangs around through the extended finish. Whole cluster pressing, amping up the tannins for a chardonnay, but this is not a tannic wine. Some depth from 12 months stirring the yeast (sur lie) during aging in small French oak barrels, 35% new. Silky, creamy mouthfeel comes from full malolactic fermentation.
This is new effort by Provenance introduced in spring 2018 (2016 vintage); Provenance is better known for its Bordeaux-style red blends and sauvignon blanc, but they have an expanding range of choices. The winery was founded in 1999. All Provenance vineyards are third-party certified green. "Provenance" mean place or source, and it typically is used in the wine and art world to be a record of ownership of the object. For Provenance, it refers to their attention to place in Napa.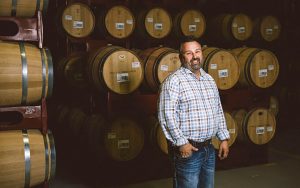 David Galzignato is the new senior winemaker and general manager at Prevenance. He trained at the storied Bordeaux houses of Château Mouton-Rothschild and Château Clerc Milon, thus the deftness with Bordeaux styles. He also worked at Paraduxx and Duckhorn, was head winemaker at Charles Krug, and the Paso Robles boutique winery Jada Vineyard. Galzignato says his approach to winemaking is focusing on a vineyard first/farming first effort. He joined the winery in 2018, so he did not participate in making this vintage. It will be interesting to see his first chardonnay effort for Provenance exceeds this acceptable but not exceptional effort.
Provenance Vineyards Chardonnay Carneros 2016 will please sippers who prefer dialed-back acidity with full body and nice fruit and silky mouthfeel. Good fruit, nice touch of fruitiness/sweetness. Pair with chicken, seafood, shellfish, will also work for a book club solo sipper with neutral crackers and hard cheese cubes. $26-30