Deep purple-black color; black and blue fruits, chocolate, pepper on the nose; blackberry, blackcurrant, cranberry, black cherry, chocolate, plum, pepper on the palate.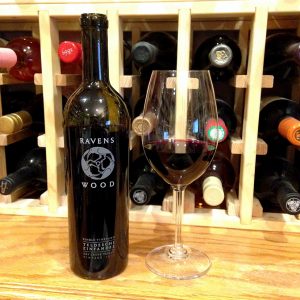 Dry; rich, bold, robust, concentrated, 15.1% ABV—all you would expect and more from one of the premier zinfandel regions in the world from one of the leading (likely the leading) zinfandel producers in the world. Somewhat grippy tannins—enjoy them as they are rather than decanting (as readers know, this is rare suggestion from me; usually I am an advocate for decanting). The tannins help hold this powerful zin together, aided by nice acidity (3.61%), and they also help steer this well clear of the fruity sweetness to which lesser zins can succumb. Impressively long, dense finish. Blend of 78.2% zinfandel, 15.8% petite sirah, 5% carignane, 1% alicante bouschet.
Ravenswood grows no grapes, but sources the grapes from specific growers and places, and keeps meticulous records and gives direction to their growers. Most of their offerings are single-vineyard efforts, with the vineyard identified on the label, as is done in this case. The Ravenswood website relates the charming backstory to this particular supplier vineyard: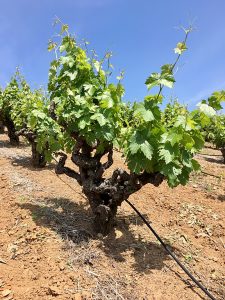 "Lorenzo Teldeschi returned from America to his family's Tuscan village of Casabasciana to procure a wife, only to enlist in the Italian army when World War I broke out. When Lorenzo went missing in action, his wife Eugenia and the townspeople grew resigned to the inevitable and staged a memorial. Imagine the scene in Casabasciana when, a few days after his 'funeral,' Lorenzo Teldeschi came walking into town. A year later, he and his wife had their second son, Franco. The family eventually returned to California and Franco (who began calling himself Frank in America) planted his own vineyard and sold the grapes to Italian home winemakers in San Francisco. Sometime later, during the 1970's, a young winemaker came to their house in Dry Creek Valley and asked if he could buy grapes for his new winery, Ravenswood. He and Frank sat down under a tree and Frank opened a bottle of his homemade wine. Four hours later, Joel Peterson could hardly walk, but he had a deal for a few tons of Zinfandel. Today, Ravenswood is lucky enough to get the grapes from the entire vineyard."
Joel Peterson—the young winemaker drinking under the Teldeschi tree—started the Ravenswood adventure in 1976. Educated as a clinical laboratory scientist with a degree in microbiology from Oregon State University, Joel is the son of two chemists. Mom was a nuclear chemist who worked on the Manhattan Project; the same skills made her an excellent cook and she tested recipes and helped edit Alice Waters's first cookbook. Dad was a physical chemist who specialized in high-temperature lubricants used in industrial machinery. With this grounding in science, Joel pursued a full-time career in cancer immunology research at a San Francisco hospital. And he dabbled in wine.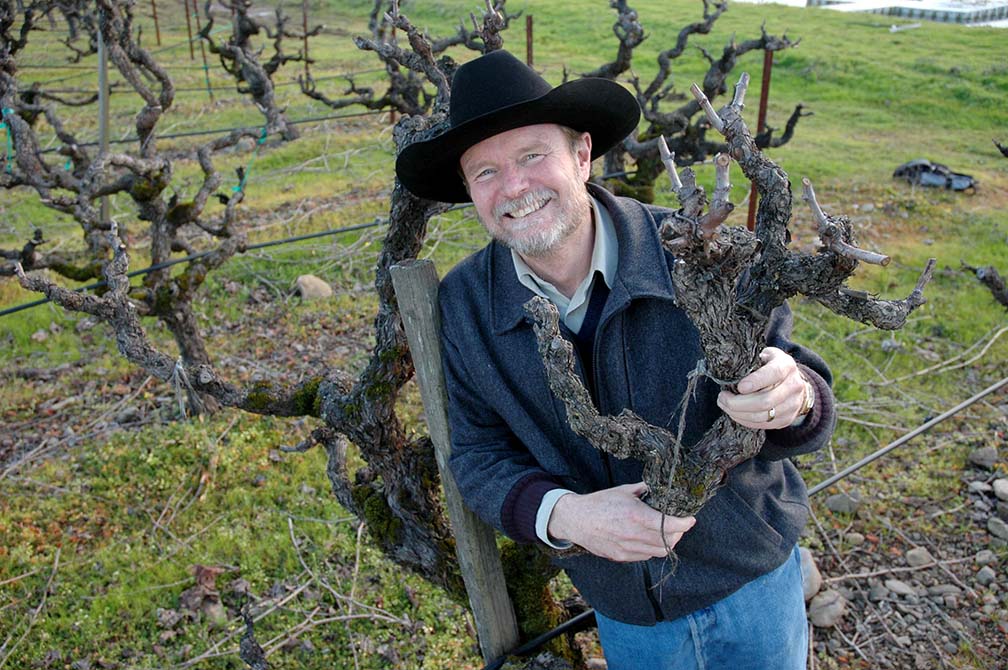 On a fall day in 1976, as ravens taunted him from tree branches above, Joel worked feverishly to bring in four tons of grapes before a looming thunderstorm hit. The fruit crushed that night was used for one of two single-vineyard Sonoma County zins—the first wines to bear the signature ring of three ravens in the Ravenswood logo. Those wines won first and second place rankings at the prestigious San Francisco tasting in 1979.
Buoyed by those bona fides and partnered with Reed Foster—a Harvard MBA who managed the paper stuff while Joel managed the plant stuff—Joel attracted investors, spent five years moving around rented winery spaces, and gained access to a cadre of loyal and talented grape growers. In 1991, Ravenswood moved to its own, modern winery on the outskirts of Sonoma.
Based on DNA evidence, zinfandel originated in Croatia, perhaps 1,300 before Christ. Its Croatian name is "black grape of Kastel", which hints at how it got is English name. Zinfandel is genetically identical to primativo, which arrived in Italy from Croatia in the late 1700s.
Zin arrived in California at several locations in the 1850s, brought by New England gold rushers, who knew the grape in New England beginning in the 1820s. In California "Zeinfandall"—as it was first called—soon became the state's most important wine grape. Today, at 54,000 acres, it is California's second-most planted wine grape behind cabernet sauvignon.
Ravenswood Teldeschi Zinfandel Single Vineyard 2015 is incredibly rich and robust, a classic big California zin win. Pair with cured meats, roasted and grilled beef, pasta dishes with meat and tomato sauces, pizza, burgers and sliders, hard cheeses. $39-42