Medium ruby color; cherry, red berries, leather, forest floor, violets on the nose; cherry, strawberry, raspberry, caramel, herbs, spice on the palate.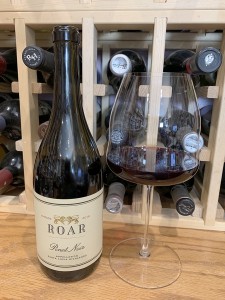 Dry; mild tannins with adequate balancing acidity (3.76 pH). Lively, zesty, impressive complexity. Delicious. Medium body. Adds dimensions with air; consider decanting. Some oak, but muted: aged 46% in new oak, 7% in concrete to help produce its velvety mouthfeel. Nicely extended finish where the fine ripe fruit shines. 14.7% ABV
Gary Franscioni is a third-generation Santa Lucia Highlands farmer. His father, Silvio, immigrated to the area from Switzerland in 1886 and started a dairy. Later, Gary's father, Joe, shifted the farming focus from dairy to row crops such as beans, potatoes, and sugar beets. Gary took over the family business after he graduated from Cal Poly with an agri-business degree and saw the potential for viticulture. In 2001, Gary and his wife Rosella launched ROAR Wines.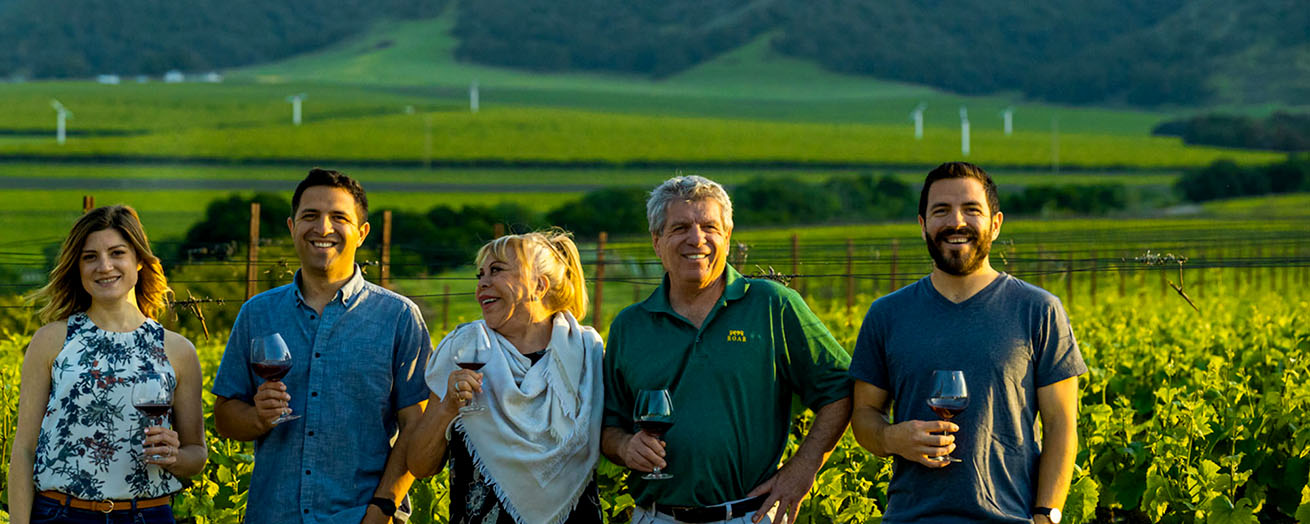 Today, their sons are deeply involved in ROAR. Adam is the vineyard manager. Nick is the winery manager. Veteran winemaker Scott Shapley is the winemaker. ROAR harvests from vineyards—Rosella's Vineyard, the first planted; Gary's Vineyard, in partnership with Mark Pisoni; Soberanes Vineyard, also in partnership with Mark Pisoni; Sierra Mar Vineyard, the southernmost vineyard the Franscionis own and manage; Pisoni Vineyard, owned by Gary, Mark, and Jeff Pisoni. The grapes for this effort came from all the vineyards.
ROAR is a highly lauded winery. This is their entry-level pour even at its price just under $50. Even ROAR's single-vineyard efforts, however, are fairly priced in the $60-70 range. Find it and give it a swirl, sniff, and sip. You will not be disappointed. Wine Bible author Karen McNeil summed up ROAR: "Saying ROAR to a Pinot Noir lover is like saying 'Ferrari' to a person who loves cars."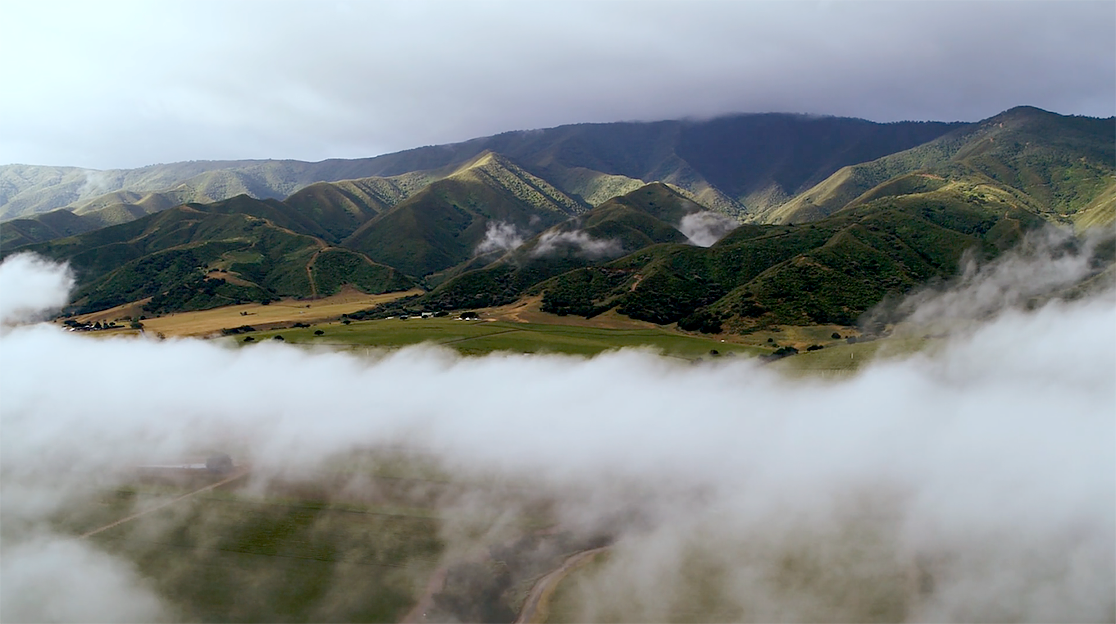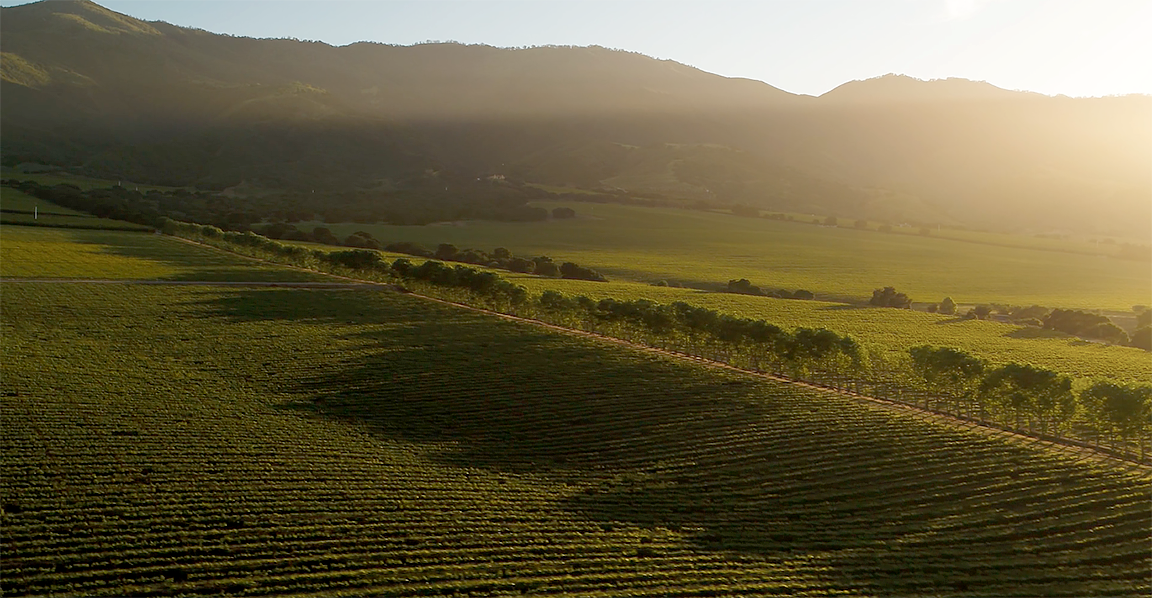 The Santa Lucia Highlands are a jewel of California's Central Coast. The AVA begins 13 miles south of Monterey and is directly east of Big Sur. Deep, cold Pacific currents from Monterey Bay chill the vineyards at night and deliver thick, wet morning fogs. Things warm up during the day, providing the diurnal shift found in so many premier wine regions. The vineyards also are cooled by the winds off the Pacific. The ROAR name comes from the sound of the ocean winds that are a key feature of the AVA.
Pinot noir and chardonnay dominate the Santa Lucia Highlands AVA. Out of 6,390 acres of vines, 3,537 are planted in pinot noir and 2,234 in chardonnay. The AVA maintains an excellent website, link below.
ROAR Wines Pinot Noir, Santa Lucia Highlands 2019 is superb example of pinot noir from one of the premier pinot spots in the U.S. Refined. Elegant. Wonderful clean fruit focus. The Franscioni family has deep roots in the Santa Lucia Highlands as farmers and viticulturists, and their experience and skill is on impressive display in this wine. Pair with turkey; salmon; quality beef cuts; veal; lamb; venison. Works also as solo sipper with hard cheese, charcuterie board. $45
Santa Lucia Highlands website; excellent video and information