Pale straw color; green apple, cantaloupe, white plum, minerality on delicate nose; apple, citrus, minerality-salinity on the palate.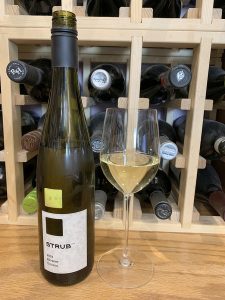 Dry—trocken is a German classification for dry wine. Medium-plus body; good but not cutting acidity. Silky, smooth in the mouth. As with many German wines, even trocken, there is some residual sugar. The amount of residual sugar allowed in trocken is tied to the level of acidity. There is whisper of sweetness in this effort that combines with fruitiness, but it all works well together, as you expect from a quality German wine. 12.5% ABV
The Strub family has been making wine in the Rheinhessen—slopes of the Rhine River—since 1710. Today, Walter Strub is the 11th generation to produce wine. He is joined by his son, Sebastian, who introduced techniques to control oxidation and accelerated fermentation to deliver "a faster, warmer cleaning of the must." Sebastian also introduced the use of straw coverings between rows to prevent erosion and aid in water retention. "Weingut" is the German word for "winery," so the name of this effort in English would be Strub Winery.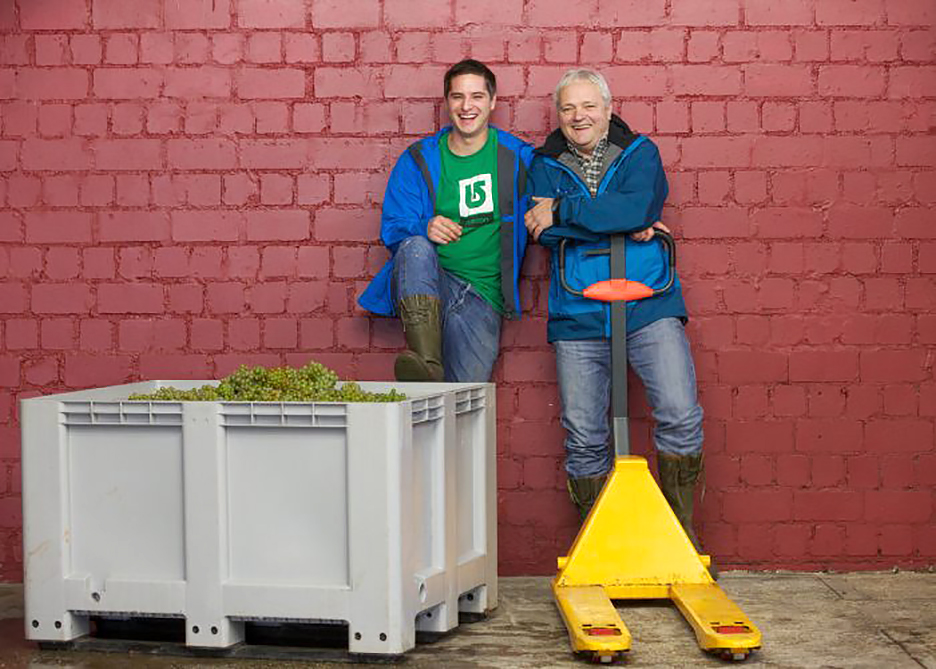 The 2019 vintage was a cooler, longer, friendlier vintage than 2018 according to Sebastian. The extended season, with well-timed rainfall, meant harvest started almost a month later than in the hotter, drier 2018 vintage. Sebastian notes his 2019 wines are more delicate and gentle with better acidity. No oak influence so the fruit is the star.
Silvaner—official name is grüner silvaner—has a checkered reputation in Germany. It can be very vigorous and produce tons of grapes per acre. In the mid-20th century, silvaner may have made up half of German grape production. Large production meant plenty of cheap, not very good wine. It could be used to produce generic Liebfraumilch, a semi-sweet wine classification in Germany. Blue Nun is the best-known Liebfraumilch in the U.S., although Blue Nun is made with muller-thurgau not not silvaner grapes.
Today, silvaner may represent only five percent of German wine grape production. When yield is controlled by pruning and canopy management, as is done at Weingut Strub, it can produce a very nice white wine with some weight and impressive mouthfeel. This is not cheap plonk by any means. Versatile and tasty.
Weingut Strub Silvaner Rheinhessen Trocken 2019 is a quality example of what silvaner grapes can produce when vineyard and winery are well managed. Now under the 11th and 12th generation of Strub stewardship, this is a pleasing experience worth searching for. Excellent food wine. Pair with grilled lean fish; shellfish; vegetarian fare, including white asparagus; garden salad; stir fry vegetables; poultry; pork. $18
Weingut Strub website (German language)
Weingut Strub website (German language)