Very deep ruby-garnet color; blackberry, raspberry, dark fruits, clove, spice on the nose; raspberry, dark plum, blackberry, pepper, spice on the palate.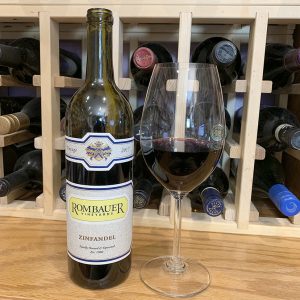 Dry; full body, soft and very fruity in the mouth. Classic Cal zin easy drinker with plenty of alcohol (15.9%), but the lush, extremely ripe fruit (27.5 Brix at harvest) prevents this from tasting hot, even on the extended finish. Mild tannins. With its huge ripe fruitiness and high alcohol, this comes across as sweet. It is not—a textbook example of how fruitiness and alcohol can fool the palate.
Blend of 95% zinfandel, 5% petite sirah. Grapes came from vineyards in El Dorado (60%), Sierra Foothills (23%), Lake (14%) and Napa (3%) counties. Cold soaked for color and flavor, followed by primary fermentation in tank. Grapes then were basket pressed and racked to oak barrels to finish primary fermentation, malolactic fermentation, and aging.
Koerner Rombauer enjoyed a nearly 30-year career as a pilot. First with the California Air National Guard in 1956, then as a commercial pilot, including Braniff International beginning in 1965. Although Koerner and Joan Ransome attended the same high school in Escondido, California, they did not begin dating until they meet after college. In 1959, they married.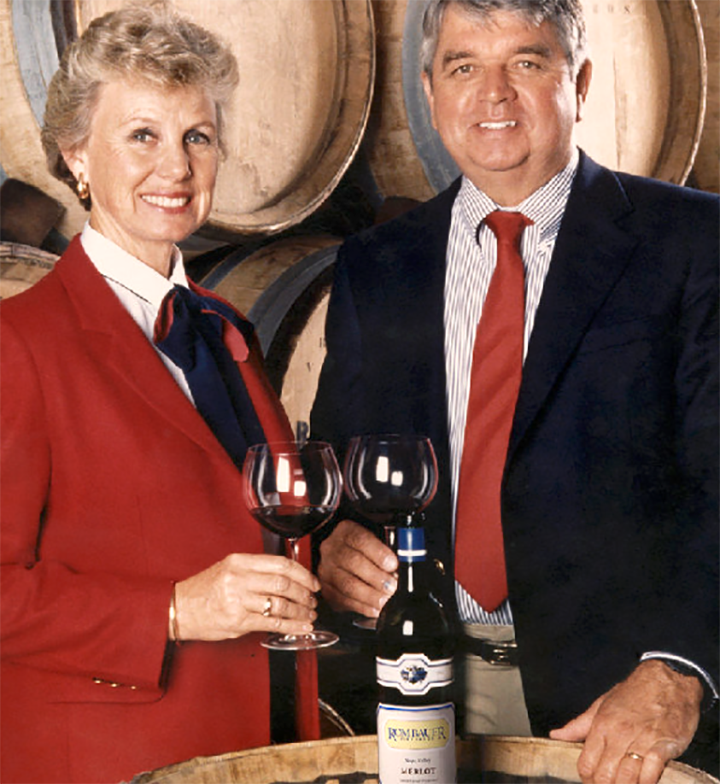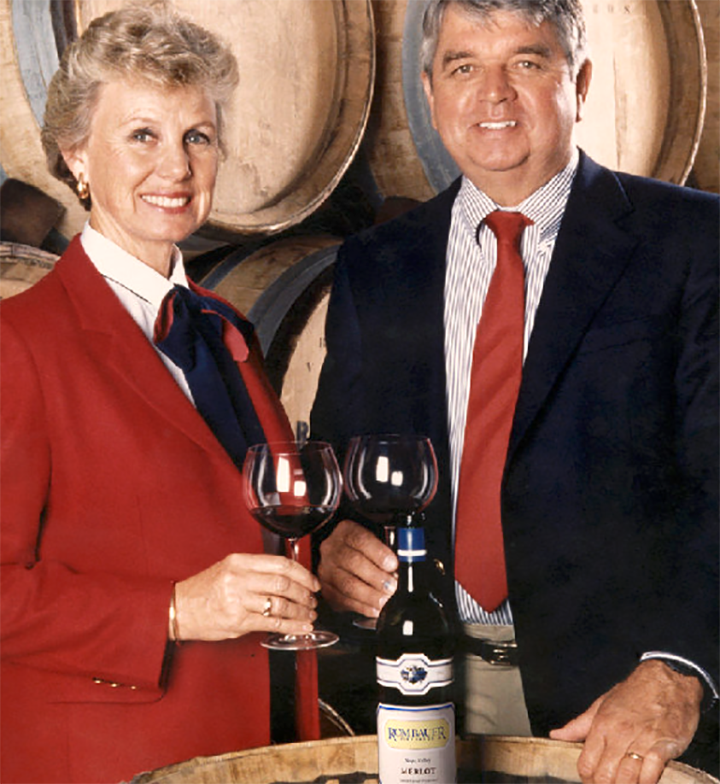 Seeking a small-town, agricultural life, the Rombauers and their two children moved to Napa Valley in 1972. They first rented a property on Highway 29, then purchased a home atop a knoll on 40 acres in St. Helena in 1974. They got into the wine business as partners in the Conn Creek Winery in 1976, then sold their Conn Creek interest to start their own winery in 1980.
Wanting more knowledge and experience, Joan joined the sales team at Stag's Leap Wine Cellars in 1981. Over the next 12 years she became national sales director. The inaugural wines for Rombauer Vineyards were bottled at Stag's Leap in 1982. Later, the Rombauers built a winery larger than their needs to serve as their winery and as a custom-crush facility for up-and-coming elite wineries: Dominus, Duckhorn, Merryvale, Etude, Spottswoode, and others.
Rombauer wines won accolades in the following years. Although their first emphasis was cabernet sauvignon, in 1995 their Carneros chardonnay ranked as No. 32 on Wine Spectator's Top 100 Wines list. They now are known as much for their chardonnays as their cabs. In January, 2019, they purchased the former Renwood Winery, in part to increase their focus on zinfandel and other red wines.
In 2002, Joan passed away from pancreatic cancer. The family established endowments to support University of California–San Francisco's pancreatic research efforts and the Napa Valley Hospice & Adult Day Services. Richie Allen joined the Rombauer team in 2008. He rose through the ranks and is the head winemaker today. In 2015, Rombauer Vineyards celebrated its 35th anniversary as a family-owned winery, operated by Koerner and his children, KR and Sheana. In 2016, Reagan Rombauer Blackwood became the third generation to join the team. In 2018, Koerner passed away at age 83.
Rombauer Zinfandel, California 2017 very ripe fruits. Classic, robust, delicious California zinfandel. Elements of blackberry and raspberry jam stand out. It may lack complexity and depth, but finds its niche by decadently pounding away with juicy, massive dark fruits. Pair with gourmet burgers; barbecue; meat stews; baby back ribs; leg of lamb; lamb meatballs; chili; chorizo shrimp; stuffed mushrooms; empanadas. $35