Medium copper-salmon color; peaches, watermelon, vanilla on the nose; watermelon, cherry, lime zest, nectarine, pepper on the palate.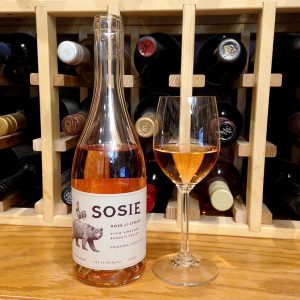 Dry; delightful mouthfeel with superb fruit. Succulent, savory, versatile—what rosé can so often be. Sosie is Sonoma, but they work to parallel their efforts with rosé from Bandol and Tavel, except they do so with an American terroir flair. The Bennett Valley is a fog-shrouded basin that draws cool breezes from three directions, a good thing in the hot days of Sonoma summer. Something clearly is going right here.
This is a captivating wine, easily asserting itself as part of the legion of delicious summer sippers, although I balk at that description because I think rosé, and this rosé, is superb wine, especially with food twelve months out of the year. While this is primarily syrah, it is co-fermented with 7% roussanne to add faint notes of Meyer lemon, apricot, and beeswax to the mix—faint, indeed, but nice elements of subtle complexity and glimpses of roussanne's lusty side.
Barrel fermented on native yeast, no malolactic fermentation. Aged six months in 50% neutral oak, 50% stainless steel; 14.7% ABV.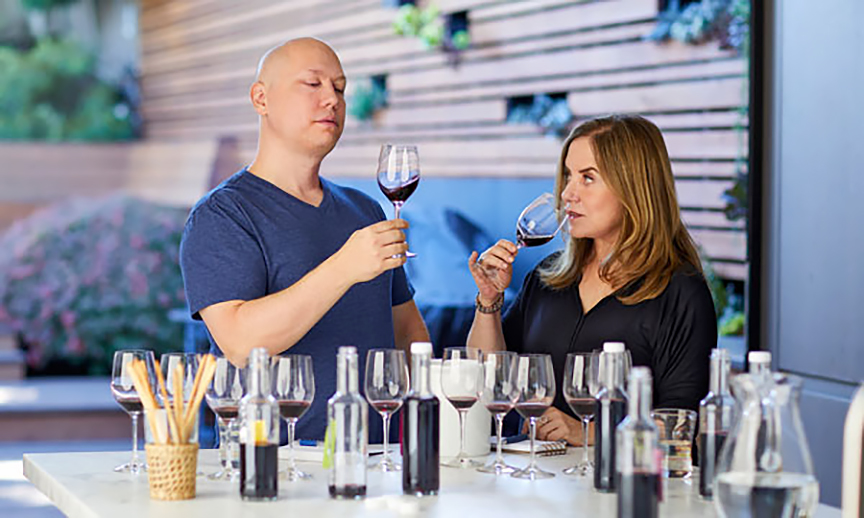 The Sosie website explains its mission and its name: "When we got into this business, it was with the conviction that our wines would stand for something. That they would not just have a style, but a purpose. We were going to craft our wines to be food-friendly. So: lower in alcohol, higher in acid, structured and layered and made in small batches with minimal intervention and the lightest touch of oak. What name might convey all that?
"We went round and round until we ran out of ideas. So we hired a writer and gave him a brief: New world wines for old world palates. He gave us 50 names, about half of them French. This made our heads swim. But when we evaluated them based what the words mean, how they sound, how distinctive they are, Sosie (so-zee) rose to the top. It's French for "twin or spitting image," which neatly summarized our winemaking aspiration. The fact that it sailed through the trademark gauntlet proved just how original it was."
Sosie Wines Rosé of Syrah, Vivio Vineyard–Bennett Valley, Sonoma Valley 2017 is flavorful California interpretation of the famous Bandol and Tavel rosés of the Old World. Sosie makes a point of minimal intervention, letting the Bennett Valley fruit speak for itself. Nice effort. This being rosé, you can pair with a wide range of foods, from eggplant pizza to bacon blue potato salad with soft boiled eggs to a Porterhouse steak. It also can be enjoyed on its own in the standard patio, deck, porch, poolside litany of summertime sippers, except don't limit your rosé consumption to summer. $25