Pale-medium gold color; grapefruit, citrus, pear, melon, lemongrass, flowers on the nose; Meyer lemon, grapefruit, honeydew melon, white peach, pear on the palate.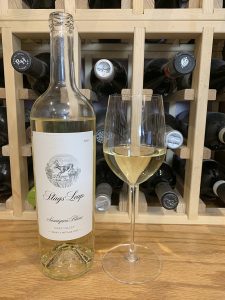 Dry; crisp acidity; minerality. Creamy. Medium-plus body with bit of beeswax notes. Focus and intensity on the tasty, clean fruit. Pleasant, smooth, long finish that has acidity flourish at the finale. This is the inaugural vintage of sauv blanc by Stags' Leap. The wine and the lees were in tank for three days prior to fermentation to engender aromatic richness and rich texture. Aged six months in 20% new and 50% neutral French oak, with the remaining 30% held in stainless steel. No malolactic fermentation, thus preserving the fruit freshness and good, balancing acidity. 13.7% ABV
This is impressive first effort at sauv blanc by Stags' Leap, a winery better known for cabernet sauvignon. Bright, crisp, refreshing with a lusty fullness in the mouth abetted by good acidity, but not the razor-on-the-tongue you can get with New Zealand efforts. Elegant and relishable. The finish in particular is intriguing. The mid-palate and entry of the finish is smooth and round, but at the end the acidity hits the back of your tongue and cheeks to remind you of its presence, which lingers for substantial length. Impressive depth and complexity, especially in the second half of the taste.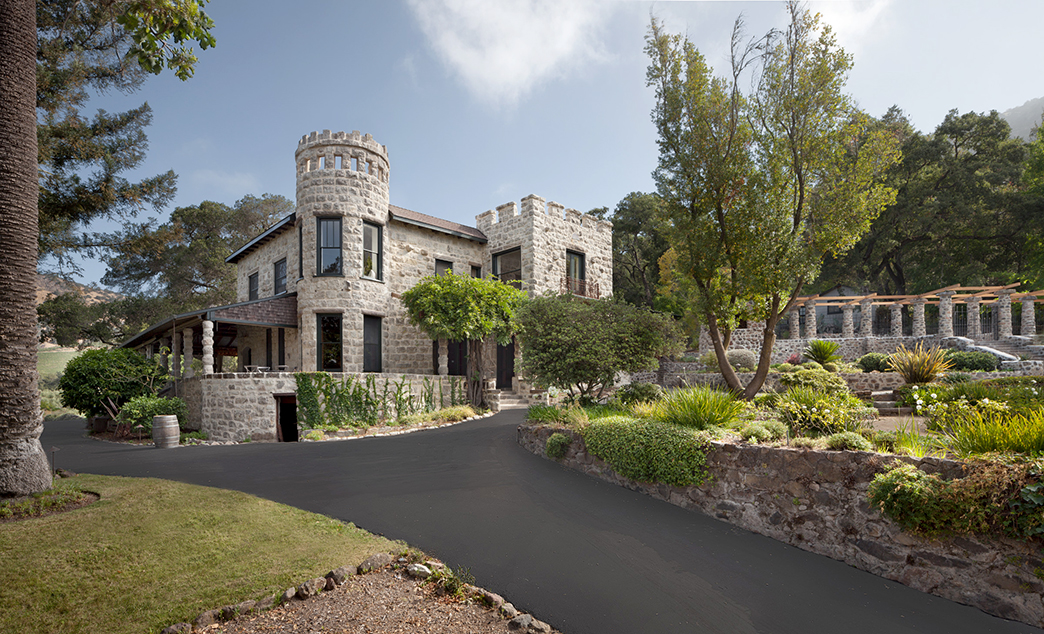 Stags' Leap is one of California's oldest wineries. Horace Chase partnered with his uncle, W.W. Thompson, to found the estate on land where grapes had been planted by T.L. Grigsby in the 1880s. The manor house was built in 1890 and the first vintage was produced in 1893. The Chase family got the Stags Leap name from a native Wappo legend of a stag leaping to escape Native American hunters.
The mountains behind the property on the eastern side are known as the Stags Leap Palisades. While wine production was interrupted for extended periods—especially during Prohibition—wine grapes have been grown on the property continuously since its founding.
After 64 years of non-wine making (while still growing grapes for others), Carl Doumani resumed wine production at Stags' Leap in 1972. In 2009, Christophe Paubert joined Stags' Leap as head winemaker. He hails from Bordeaux and worked at the world-famous Château d'Yquem before joining Stags' Leap.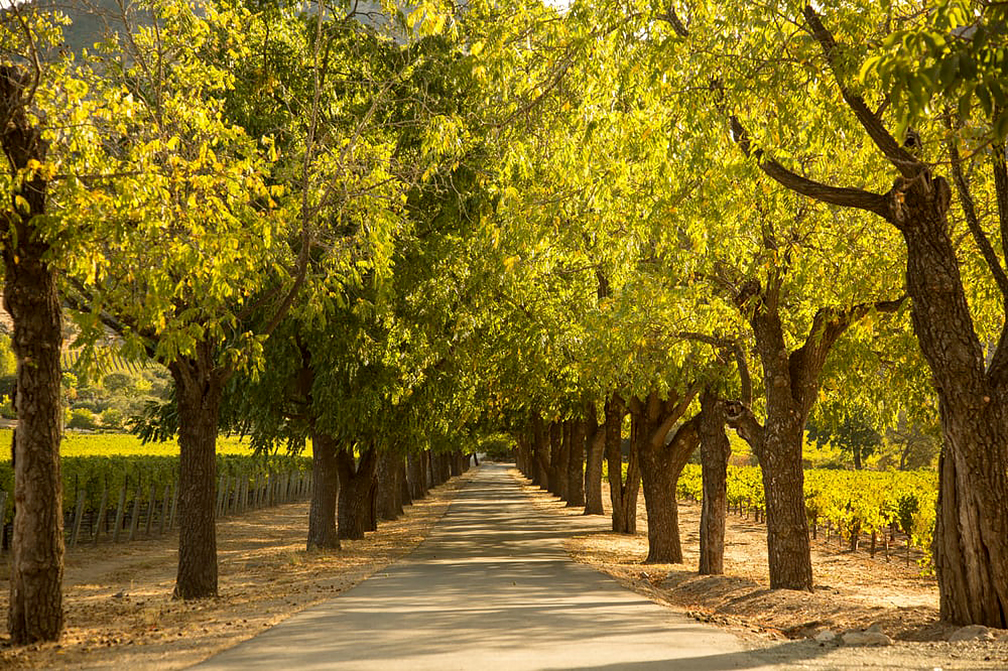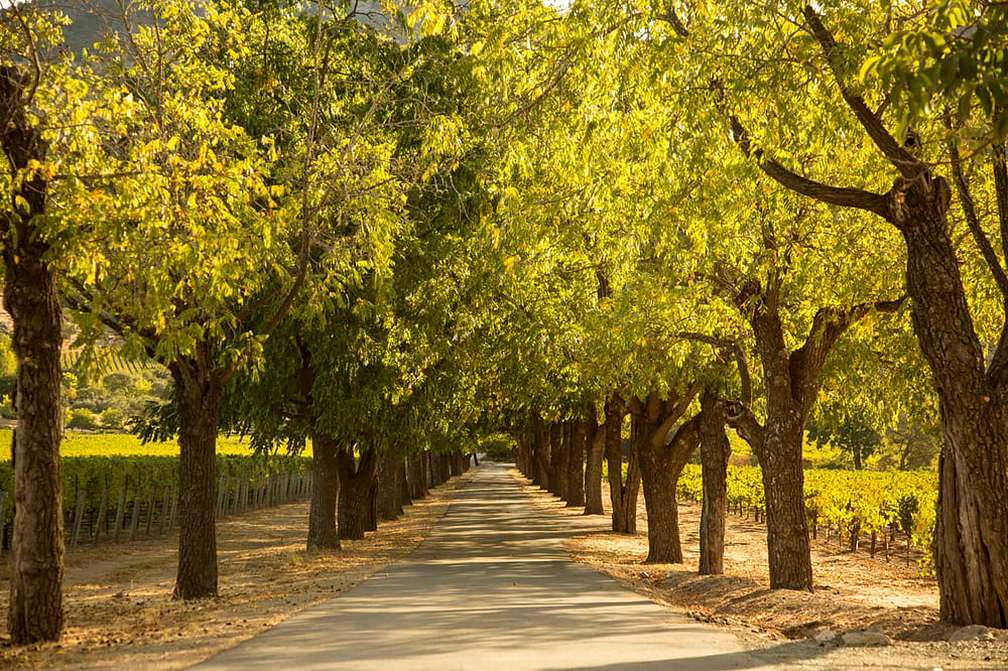 Today, Stags' Leap is owned by Treasury Wine Estates, a major international player in the wine world, making wine in 12 countries, selling more than 35 million cases of wine a year, and generating sales of more than $2 billion. Labels you may recognize beyond Stags' Leap include Sterling Vineyards, Beaulieu Vineyard, Beringer, Chateau St. Jean, Greg Norman Estates, Lindeman's, Wolf Blass, and Treasury's flagship—Penfolds.
There also is a Stag's Leap winery, notice the placement of the apostrophe. That winery won the Judgment of Paris in 1976 and now is owned by Ste. Michelle Wine Estate and Marchesi Antinori and is not connected to Stags' Leap that made this wine. Both wineries are in the Stags Leap (note: no apostrophe) district of Napa.
Stags' Leap Sauvignon Blanc, Napa Valley 2018 is impressive first effort at sauv blanc by Stags' Leap. Depth, eloquent layers of tasting adventure, especially from mid-palate to expansive finish. As is sauv blanc's nature, this begs to be paired with food where its lean, clean acidity and "salad in a glass" nature complements a fair range of fare. Pair with fish, seafood, shellfish; baked and roasted chicken; pork; garden salad; vegetarian fare; fresh, soft cheeses, goat cheese. $26-32