Deep ruby color; dark cherry, balsamic, roasted herbs, eucalyptus on the nose; dark cherry, blackcurrant, figs, mint, chocolate, oak spice on the palate.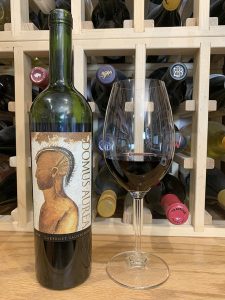 Dry; ripe fruit; significant tannins—definitely decant, especially this young. Made with slow, long extraction. After 32 days of maceration, wines racked into barrels. Aged 18 months in various French barrels of medium and light toast, 80% new. Soft fining with egg whites, light filtration. Blend of 85% cabernet sauvignon, 6% merlot, 5% cabernet franc, 4% petit verdot. Good acidity for a big-bodied red wine (3.59 pH). Harmonious, integrated even in youth. Finishes sweet and long. 14.9% ABV
Grapes come from the upper Maipo Valley of Chile. The winery proudly notes: "Domus Aurea is the cream of our wines, the result of skillful winemakers and the best possible natural conditions. Neither its texture nor its flavor, round and pleasant tannins, will ever be forgotten. So much, so that the happy drinkers of this piece of art do feel they know the secrets of the Maipo Valley."
Clos Quebrada de Macul is a single hillside, family-owned vineyard planted to cabernet sauvignon in 1970, long before Chile turned to lower-yielding hillside sites. The vineyard was 80% cabernet sauvignon and a 20% blend of merlot, cabernet franc, and petit verdot—the blend of this effort.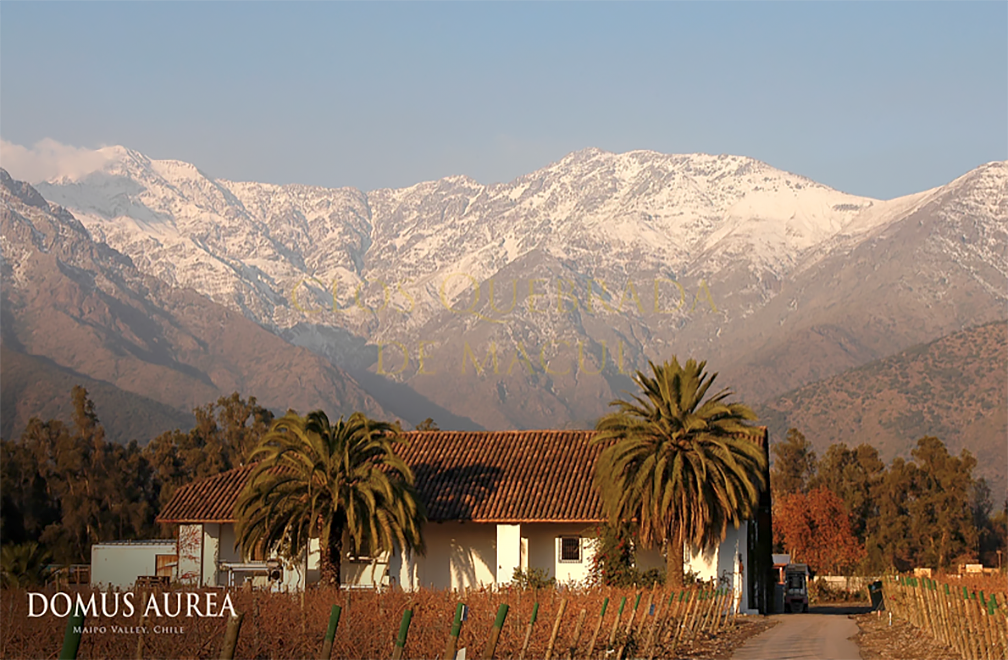 Owners Isabelle and Ricardo Peña first sold their fruit to winemakers. Later, they joined forces with winemaker Ignacio Recabarren and a U.S. investor to build their own winery. The result, in 1996, was Domus Aurea, a star in the site-specific, low yield, non-interventionist winemaking in Chile.
Viña Quebrada de Macul Domus Aurea Cabernet Sauvignon 2019 is superb, easy drinking red blend, led by cabernet sauvignon, by a quality Chilean maker. This is their top-tier product, and it does not disappoint. Decant and you have a delicious, layered bottle of pleasure. If you have patience, lay it down for a decade. It cries out for buying one to enjoy in its youth and another, or several, later in its evolution. Pair with red meats—steak, the obvious; beef short ribs; slow-braised beef or venison; roast or grilled lamb; portabello mushrooms. Cheese—aged cheddar, gouda, blue cheese, gruyere. $75-80