After Texas wine pioneers demonstrated you could grow wine vines in Texas, the next question: what wine vines do we grow?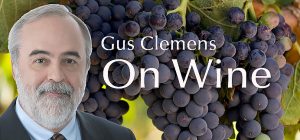 At first, there was a concentration on the big three—cabernet sauvignon, merlot, chardonnay. Then reality set in.
Texas terroir was not particularly suited for the big three. The weather was too hot. The best vineyards proved to be on high altitudes (3,000-4,000 feet) of the Texas High Plains, where UV calls for thick skins. Hot days encourage faster growth and early harvest. The big three do much better with slow and steady and cooler.
As Texans learned more about what their land and climate provided, they turned to grapes that do best in the terroir in Texas. Here are some grapes that shine in the Lone Star State:
• Tempranillo. Thick skins handle UV. It has a short growing season—the name means "little early one." Called Spain's version of cabernet sauvignon. The same can be said in Texas.
• Viognier. Classy white—a rival to chardonnay—works in warm weather and drought. Its drawback in France is powdery mildew. Strong, dry winds on the High Plains means there is no powdery mildew. Voilà—viognier, the Texas chard.
• Mourvèdre (aka monastrell and mataró). Resistant to spring frosts, which addresses a potential problem on the High Plains. Susceptible to downy and powdery mildews—High Plains solves that. Thick skinned, tolerates heat well. Full bodied, rustic, another Texas cab candidate.
• Sangiovese. Grape takes a long time to mature, but it does that well in hot weather. Principal grape in Chianti, sangiovese has many variants; some can resemble merlot. A Texas benvenuto to sangiovese!
• Alvarinho/albariño. Texas's sauvignon blanc. Major grape in northwest Spain and northern Portugal, it produces crisp, high-acidic wines in warm climates—a neat trick, since acidity usually mean cool climate. The grape now is permitted in Bordeaux wines as France adapts to warming vineyards.
• Touriga nacional. Principal grape used to make Porto. In both Portugal and Texas it has become a varietal bottled alone or used in blends. Reason? It does well in heat and at higher elevations. With global warming, Portuguese winegrowers have to adapt. Same in Bordeaux, which now permits its use in their wines. Big bodied, high alcohol, big tannins—Texas here we come.
• Tannat. The principal grape in Uruguay because of its comfort in altitude and heat. Full bodied, very tannic, it also has the highest levels of polyphenols (antioxidants) of all red wines. Welcome to Texas.
Last round: Texas wine + Dinner = Winner.