Thanksgiving happens tomorrow. It has been celebrated since Abraham Lincoln established it in 1863, has been on the fourth Thursday of November since 1941, so it should not come as a surprise.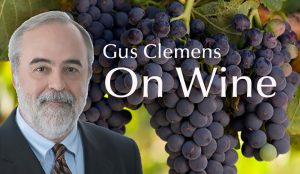 Nevertheless, you are scanning a wine column for help while the party clock ticks. You are not alone. The day before Thanksgiving typically is biggest wine sales day of the year, challenged only by eves of Christmas and New Year's. Thanksgiving wins because people who don't drink wine drink wine at Thanksgiving.
Cliffs Notes for your last-minute scramble:
• Pinot noir is classic Thanksgiving wine. Pairs with turkey and other white meats, is lighter with less tannin than bold reds. Pinot noir, however, does not do cheap well. There are exceptions, but spend more than $20 to expect quality. Washington State, Oregon's Willamette Valley, New Zealand make terrific, lighter pinots. California pinots typically are heavier, while Burgundy offerings are classic and often blow way past $20 a bottle.
• Sauvignon blanc is almost faultless food wine. Citrus flavors, minerals, and herb notes work with turkey and mashed potatoes. New Zealand shines. Sancerre and Pouilly-Fumé are French sauv blancs—they are on opposite sides of the Loire River in central France.
• Sparkling wines pair with anything and add festive notes to feasts. Real Champagne comes from Champagne, France. Italian Prosecco is very workable substitute at fraction of the price; Spanish cavas also can bubble to your rescue. California, New Mexico, and New York make nice quality efforts, usually costing more than Prosecco and cavas but much less than authentic Champagne.
• If you forsake turkey and back beef at your celebration, bigger reds come into play. Zinfandel, red blends, cabernet sauvignon, syrah/shiraz, Rhône and Bordeaux blends, Italian and Spanish reds, Argentine malbec, Chilean and South African bargains—wide selection, best to grab something you know.
Tasting notes:
• Sterling Vineyards Napa Valley Sauvignon Blanc 2015: Good acidity, food friendly, hint of sweetness. $15 Link to review
• Conde de Velázquez Condesa Real Premium Blend 2013: Standout cab-syrah-merlot blend. $26-30 Link to review
• Van Duzer Pinot Noir Willamette Valley 2013: Ethereal, well made Willamette Valley winner. $30 Link to review
• Michael Mondavi Family Emblem Cabernet Sauvignon Napa Valley 2013: Classic big Napa cab, pair with steak, barbecue. $35 Link to review
Last round: I only drink wine on two occasions: when it is Thanksgiving, and when it is not Thanksgiving.
Email Gus at wine@cwadv.com. Facebook: Gus Clemens on Wine. Twitter: @gusclemens.