Pale copper color; citrus, strawberry on the nose; strawberry, pomegranate, watermelon, ruby red grapefruit, lemon, blood orange on the palate.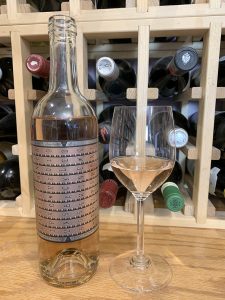 Dry—just 2.5 g/L RS; very good acidity (3.35 pH). Refreshing. Hint of minerality on satisfying finish. This is pretty much a grand tour of classic rosé tastes held together with vibrant acidity and a focus on fruits. I discern no oak—the fact sheet and website are very sparse on details of the winemaking. 13.5% ABV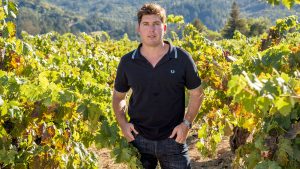 This is a brand of The Prisoner Wine Company. Dave Phinney started Orin Swift Cellars in 1998, then grew his next brand, The Prisoner, from 385 cases to 85,000 cases in 10 vintages, an emphatic wine success story. Phinney sold The Prisoner brand to Huneeus Vinters in 2010, and Huneeus sold to Constellation Brands in 2016. Bill Newlands of Constellation said at the time of the acquisition: "More than ever, consumers are seeking high quality, distinctive wines, and the portfolio we are acquiring from The Prisoner Wine Company delivers."
Today, the storyline shifts from Phinney to winemaker Chrissy Wittmann and her winemaking team. Her forte is blending wines acquired from some 100 winegrowers in California. This is a blend of 80% pinot noir, 10% grenache, 6% syrah, and 4% mourvèdre from Monterey, Paso Robles, Sonoma (Dry Creek), and Mendocino (Redwood Valley, Lake Country).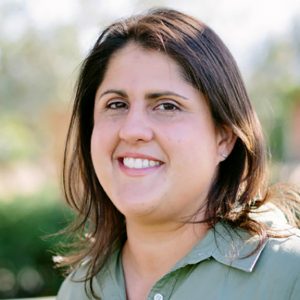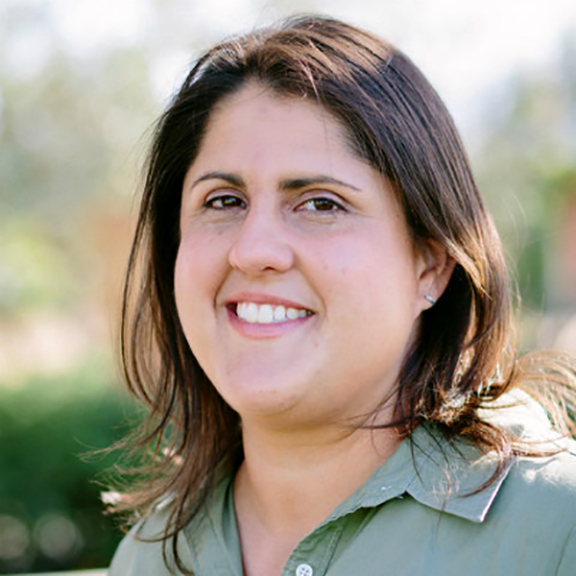 When Unshackled was introduced—this is the second vintage—Whittmann notes: "Fans of The Prisoner Wine Company will recognize something special in Unshackled, which blends together familiar varietals from California's premier wine regions to create a distinct collection with a personality all its own. This is an exciting new chapter for our winemaking team, to craft wines with our signature quality in a new style."
After earning a bachelor's degree in Ecology and Systematic Biology at California Polytechnic State University in San Luis Obispo, Whittmann found her love for wine while analyzing soil and waste water samples in a lab. She returned to Cal Poly and earned a master's degree in Agriculture. Waste water vs. wine, not a hard call.
Wittmann joined Scheid Vineyards in 2005 as assistant winemaker; two years later she joined the prestigious Wild Horse Winery & Vineyards in Paso Robles. Over the next nine years, Chrissy rose to director of winemaking, while mastering the art of multi-vineyard sourcing. In 2016, Chrissy and her family moved to Napa Valley and joined The Prisoner Wine Company, where her expertise in vineyard partnerships is in play every day. Chrissy says, "The Prisoner Wine Company's wines have true personalities that start in the vineyards and which are encompassed in the blending of the wine. I'm thrilled to be working with so many vineyards of quality, to tap into my inner wine geek every day."
Constellation paid $285 million for The Prisoner Wine Company, and that was only the brand. The wine world cleaves into two camps: wineries that make wine sourcing from multiple growers, and wineries that strive to express a particular plot of land and the terroir elements that go into that equation. Wine drinkers can sit back and enjoy sipping while debating the existential nuances of each approach.
The Prisoner Wine Company Unshackled Rosé, California 2019 is rich, red-fruit-forward, fun, easy drinker with touch of tartness. Very good acidity aids paring with range of foods. Serve near refrigerator-cold (around 50 degrees). Works nicely as an aperitif. Pair with shellfish; fish; cassoulet; lamb served pink; spicy foods; charcuterie board; appetizers and snacks; chicken or niçoise salad; garden salad with fruit elements; green olive tapenade with petits toasts; fruity desserts; soft cheeses, goat cheese and pistachios. $15-22