Medium gold color; apple, pear, brown spice on the nose; ripe fruit, pear, peach, vanilla, brown spice, oak on the palate.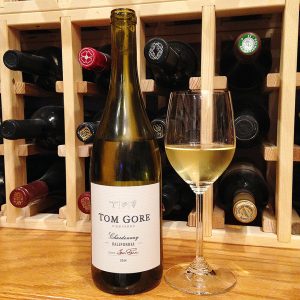 Dry; medium body; rich, round, creamy in the mouth, excellent acidity (3.25 pH) to balance the fruitiness; 98% chardonnay, 2% chardonnay; 60% fermented in oak, 40% in stainless steel. Tasty, restrained—for a big California chard—fun to drink. Goldilocks chard: not too oaky, not too austere, just right.
This is very similar to review back in April, but the two bottles have visibly different labels. Both came from Tom Gore and at different times, but there is no distinction between the two labels on the website or literature. This label has California prominently displayed on the label, which typically indicates grapes came from various places in the state. Link to earlier review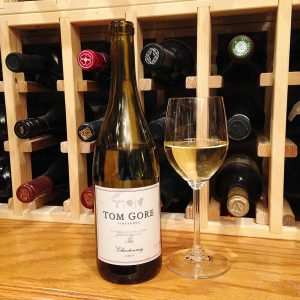 The earlier bottle does not say "estate" or similar reference to the grapes coming from a particular place, AVA, or region, but it also does not say California. So both of my reviews may be of the same wine, or the effort in this review may have come from a wider cast of the grape-sourcing net. Doesn't really matter; from my memory and notes they track the same flavor profiles, and both are recommended for a try.
Tom Gore Vineyards is owned by Constellation Brands, the world's largest wine producer. With its Tom Gore brand, Constellation gives Gore his chance to build a niche as a farmer-based wine selling at a proper price. It is a clever marketing ploy that presents the wine as created by a golly-gee California farmer—which Tom Gore is, second generation in Sonoma—who works with one of the world's pinnacle alcohol brands.
Gore leads the farming effort, encouraged by his wife, Erin. She, too, has farming background, but her roots are Wisconsin dairy farm.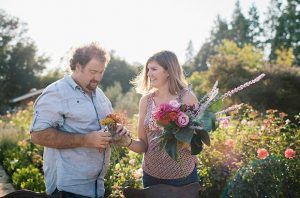 Erin told an interviewer: "When I met Tommy and found out that he grows wine grapes, I thought, 'That's much more fun than milk.'" Erin, however is no farm hick; she holds a degree in chemical engineering from the University of Wisconsin-Madison and sells adhesives world-wide, including those used for wine labels.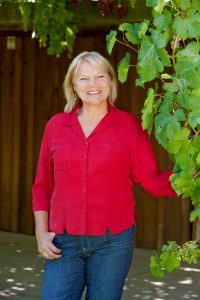 Rounding out the team, veteran Constellation Brands consultant Maureen Martin is the winemaker. She knows what she is doing, too.
Tom Gore Vineyards Chardonnay California 2014 is creamy, rich, round easy drinker with appropriate oak and tasty fruit well displayed. Pair with salmon fish cakes, pork, pasta with cream sauce, chicken, chicken salads that include peach or mango, chicken makhani or other mild curries with buttery sauces. Avoid pairing with smoked meats, tomato-based dishes, Chinese food. $13