Pale straw color with hint of green; pear, lime, lemon zest on the nose; white peach, yellow apple, citrus on the palate.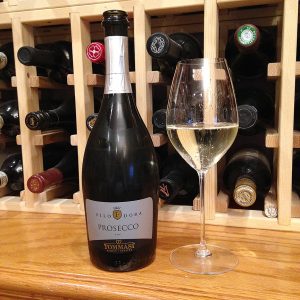 Fresh, nice acidity, medium body, full flavored; labeled Prosecco brut, this is on the dry side of off-dry (10.1 g/L residual sugar). Persistent, very fine perlage. Almonds nicely appear on the finish.
The grapes for this effort come from one small estate—Tenuta Filodora. Because this is bottled outside the Prosecco-producing region, it must be listed as DOC on the label, but all the grapes come from a DOCG-designated area. Tenuta Filodora consists of 37 acres of vineyards in the town Miane, in the heart of the DOCG region and halfway between Conegliano and Valdobbiadene, in the province of Treviso. The glera vines average 35 years old and Tommasi holds their yields to much lower levels than is permitted under DOCG rules (9,000 kg/ha vs. 13,000 kg/ha). The result is a very clean wine with vivid flavors.
The Tommasi family winery is one of the giants of Italian winemaking. Giacomo Tommasi founded the estate in 1902 in the village of Pedemonte, in the heart of the Valpolicella Classico region northwest of Verona. The family now owns 234 acres in Valpolicella Classico, making them the largest land owners in the area. They also have expanded into other regions, including the Prosecco region where these grapes are grown, and now have some 500 acres of vineyards. The family only works with grapes they grow.
Tommasi is run by the fourth Tommasi generation, six siblings and cousin (a total of nine), who share different responsibilities. Giancarlo Tommasi is the principal winemaker; he studied winemaking at the University of Udine in Friuli. Giancario's uncle, Sergio Tommasi, manages the viticulture; he was one of the first to introduce in guyot method over the traditional pergola system of vine-training in the region. He also champions planting at very high density, resulting in lower yields and increased complexity and concentration. This Prosecco reflects his decision.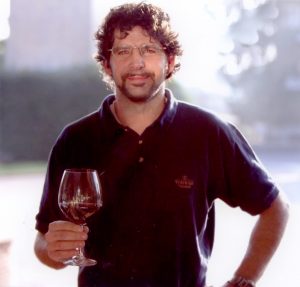 Tommasi Tenuta Filodora Prosecco DOC is exceptionally clean and focused with bright, sharp flavors and great mouthfeel. $16-17