Deep ruby color; plum, cherry, green pepper, leather on the nose; plum, blueberry, cherry, blackcurrant, some cedar and herbaceousness on the palate.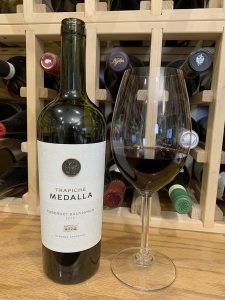 Dry; ripe, soft tannins and moderate acidity. Medium-plus body. Very straightforward easy drinker. Ripe, dark fruit flavors are the story here; 100% cabernet sauvignon. Grapes from meltwater-irrigated vineyards in Cruz de Piedra and Luján de Cuyo. Aged 18 months in French oak. Some delicate oak influence, but this is don't-overthink-this wine. Oddly, the label, the tech sheet, and the website do not reveal the ABV. My guess is 14%. This is not hot wine.
The green pepper (pyrazine) is an interesting side note late in the mid-palate and the finish. This can be a fault with some wines, but is not here. It is somewhat hard to figure out because green pepper notes typically indicate grapes harvested early, before full ripening, but that clearly is not the case here. These are very, very ripe grapes, as evidenced by the mellow acidity and unfussy mouthfeel. Well, wine is a continuous puzzlement and delight.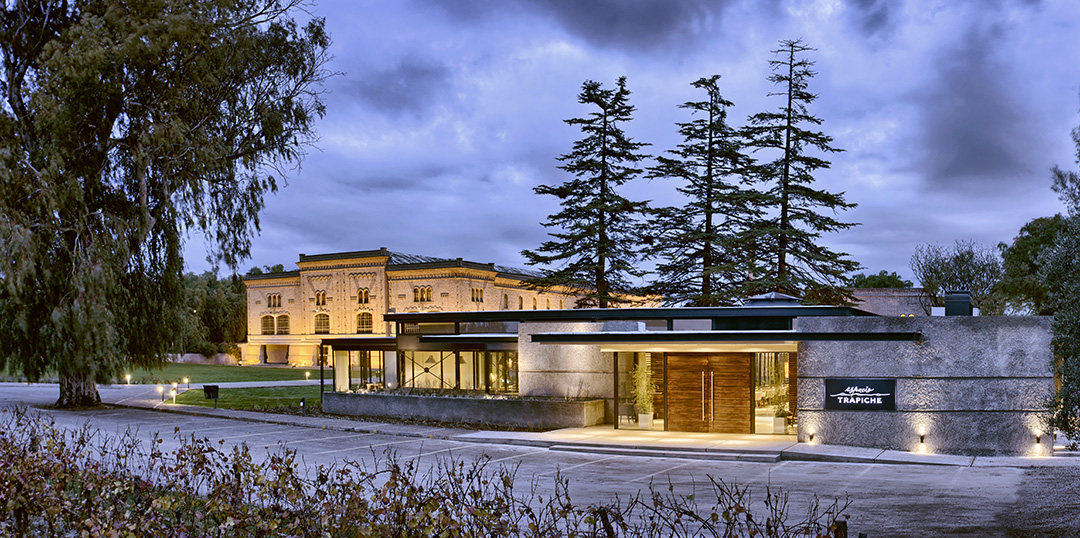 Trapiche is one of the oldest brands in Argentina (established in 1883) and is Argentina's largest exporter of premium wines, selling in more than 80 countries. The winery produces wine in all price ranges. Many Trapiche grapes go into grape concentrate, which helps make Argentina the leading grape concentrate producer in the world.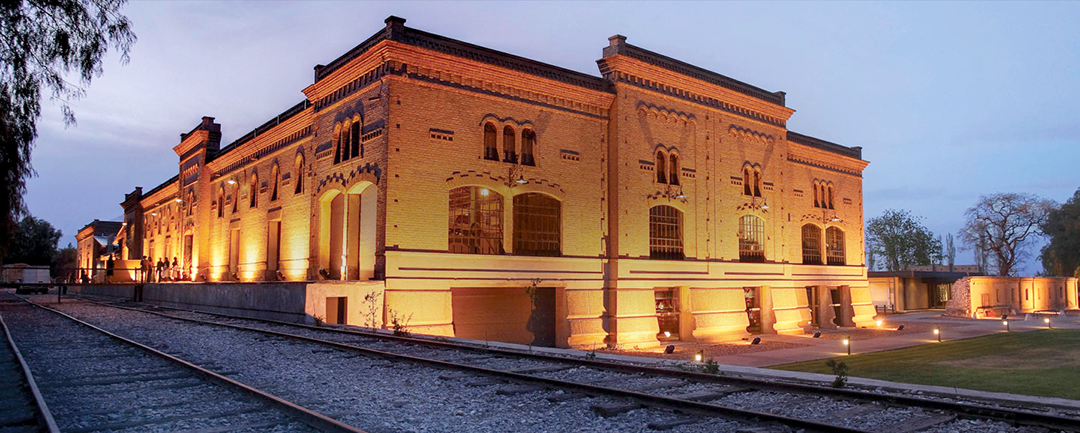 The Argentine Bemberg family purchased the winery in 2010 from the Penaflor Group/Pulenta family, keeping ownership and control in Argentina. Trapiche has almost 3,000 vineyard acres in the foothills of the Andes Mountains and purchases additional fruit from more than 200 independent growers. It has a dramatically beautiful winery and tasting room.
In the U.S., Trapiche is distributed by The Wine Group LLC, based in Livermore, California. Other brands in their portfolio include Chloe, Big House Wine Company, Cupcake, Franzia, Almaden, Corbett Canyon, Concannon, MD 20/20, and others. So this should have wide availability.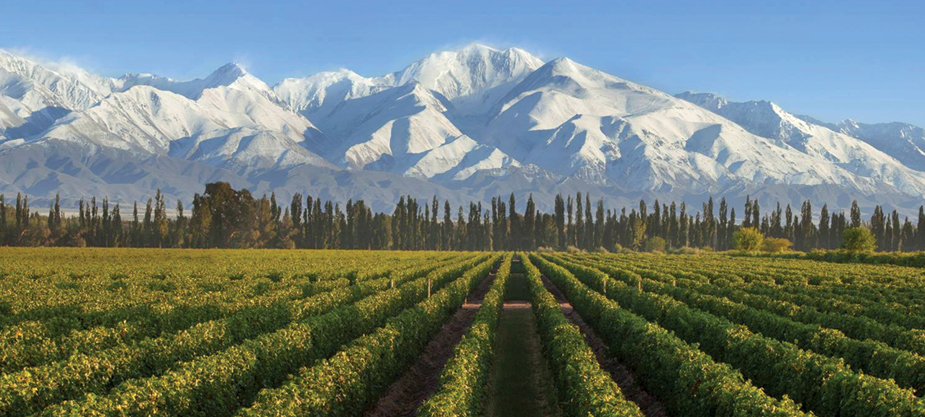 Trapiche Medalla Cabernet Sauvignon, Mendoza 2017 is a solid, smooth, simple cab. Very approachable with ripe, soft tannins, pleasant mouthfeel, reserved ABV. This is a comfortable, easy to like and get along with cabernet sauvignon rather than a palate-pounding bully in tannic rage and floridly over-the-top flavors.
Pair with beef; excellent with lamb; roasted and baked chicken; comfort foods—meatloaf, pizza, hamburgers and sliders, brisket and barbecue, pasta dishes with meat and red sauces. This does not have the tannic oomph to hang well with assertive cuts of red meats—heavily marbled grilled steaks, for instance—but will be pleasant, unassuming complement to more demure fare. Same goes with cheese pairing. $20-30