Deep ruby color; black cherry, raspberry, roast tomato, spice on the nose; black cherry, black currant, raspberry, plum, chocolate on the palate.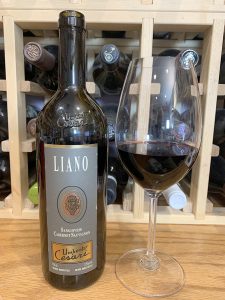 Dry; grainy tannin complements the dark fruit. Good balancing acidity (3.5 pH). You easily can enjoy this as pop-and-pour, which I did on the first large glass (the one you see in the photo). Decanted, and it is even better. Smoother, rounder, more integrated, less brambly notes. Very tasty and well behaved on the extended finish. Dense, full body. Blend of 70% sangiovese, 30% cabernet sauvignon; 13.5% ABV.
Expected oak influence without being overdone. Aged 18 months in 145-gallon Allier oak Tonneaux, then six months in bottle before release. Bold, nicely evolves with decanting. Dark fruits dominate. Big and thick, delivers refined power and intensity after the decant. While this clearly qualifies as a dry wine, there is hint of sweetness in both the ripe grapes, alcohol, and 10.3 g/L of residual sugar (dry range is 1-17 g/L of residual sugar—g/L is grams per liter). For comparison, milk has about 50 g/L residual sugar, Coca-Cola 113 g/L, pancake syrup 700 g/L.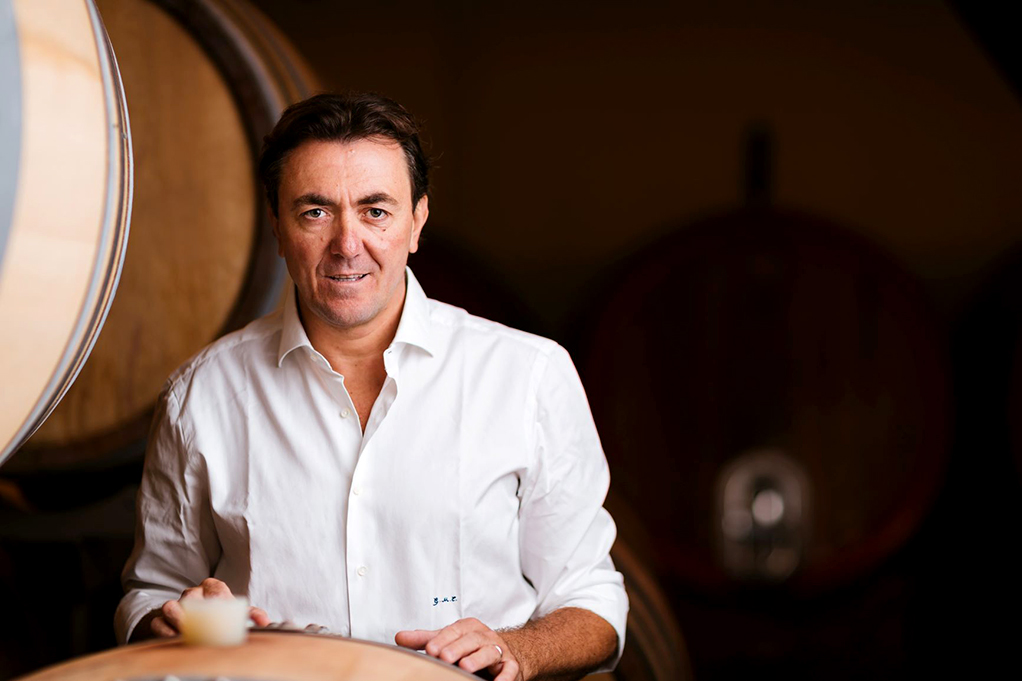 The winery story begins in 1964 when Umberto Cesari purchased his first vineyard. The first Liano harvest happened the next year. Exports into the U.S. market began in 1970. The name comes from Umberto Cesari's Liano vineyard in Colli Bolognesi, 10 miles south of Bologna. Umberto Cesari has five additional vineyards: Podere Casetta, Parolino, Laurento, Cà Grande, and Tauleto. Most of the winery's production, including this one, are estate grown. Umberto passed in 2019. His son , Gianmaria now runs the business. Opici Wines is the U.S. importer.
Umberto Cesari Liano Sangiovese Cabernet Sauvignon Rubicone 2017 is big, dense, delicious. Delightful fruit. Easy drinker after decanting. Balanced. Pair with rich beef cuts; grilled meats; beef Wellington; veal; pasta dishes; wild game—venison; hard cheeses. $30-40