Medium gold color; white fruit, green apples, white flowers on the nose; white peach, honeydew melon, lemon-lime on the palate.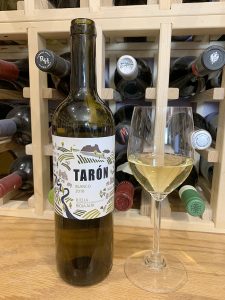 Dry; light body; refreshing and lively with good balancing acidity. No tannins or oak. Simple, smooth, pleasing in the mouth. Blend of 80% viura and 20% tempranillo blanco picked from estate-owned vines averaging 60 years old. Viura is the most important white grape in Rioja and has significant aging potential. In Catalonia, it is known as macabeo and is the primary blending grape in cava sparkling wines. Discovered late in the 20th century, tempranillo blanco is a mutation of the red grape tempranillo. Rioja regulators sanctioned its use in Rioja blends in 2007. 12.5% ABV
Grapes come from vineyards in four towns in Rioja Alta: Cuzcurrita de Rio Tirón, Tirgo, Villaseca, and Sajazarra. The growers around the four towns work together in a cooperative—a common practice in Old World wines. In total, they grow 1,730 acres of vines spread over more than 1,000 small plots. Some of the vines in the cooperative are more than 100 years old. Fermented in temperature-controlled stainless steel.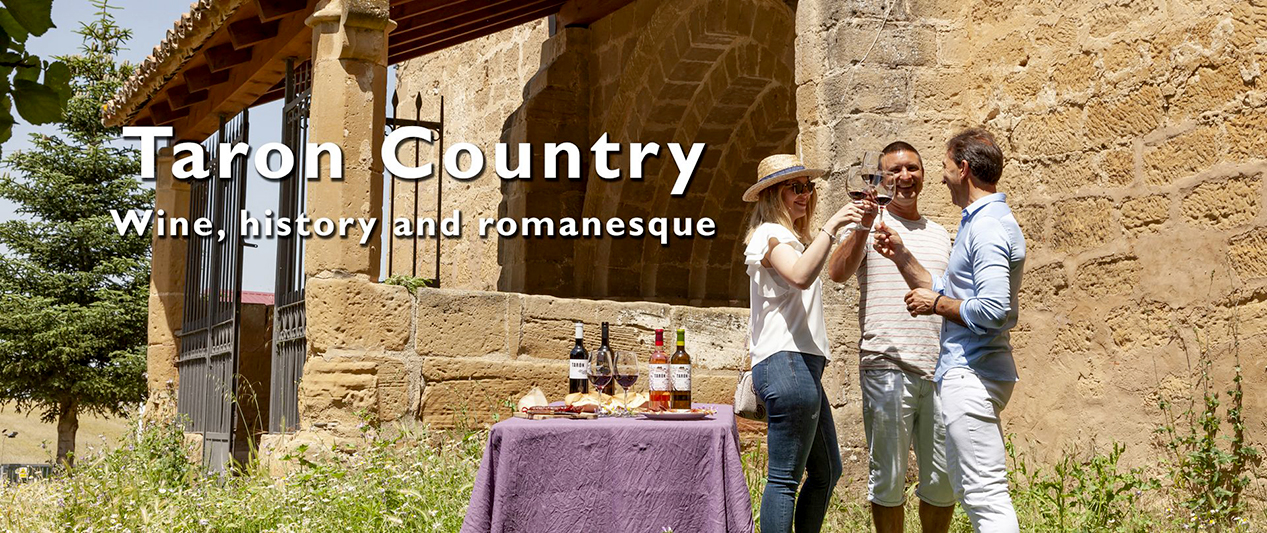 Bodegas Tarón Blanco 2018 is crisp, young, fresh, uncomplicated, delicious. Smooth, silky, pleasant in the mouth with lovely white fruit flavors, refined tartness. Very clean with no tannin or oak, just charming presentation of Rioja's most important white grape (viura) and tempranillo blanco, a newcomer to the wine world discovered in Rioja.
Works as an aperitif and, well chilled, as a terrific summer sipper in the usual outdoor suspects: patio, porch, poolside; picnic, dock, boat. Pair with lean fish; seafood; garden salads; appetizers and snacks, cured meats—charcuterie plate; vegetarian fare. Superb value. $10-13