Light yellow color; faint whiff of petrol (common for riesling), followed by light apple, orange, and pear notes on the nose; orange, peach, green apple, some pineapple and honey on the palate.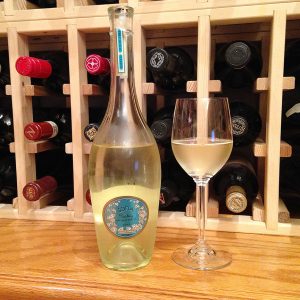 Off-dry, with the ripe fruit and touch of sweetness balanced by gracious acidity. If you favor a dry riesling or a sweet riesling, this is not your pour. If you want to split the difference with a shade toward dry, this is for you. Should be very popular for a range of tastes; it certainly is drinkable for those who prefer dry. Smooth, very easy drinker, very clean finish.
You know Francis Ford Coppola for this movies—The Godfather series, for instance—but more than 30 years ago he and his wife Eleanor went into the wine business, inspired by Francis' wine making in the family garage. Today, Coppola wineries, restaurants, and resorts are worldwide, with their winery home base in Sonoma and Napa.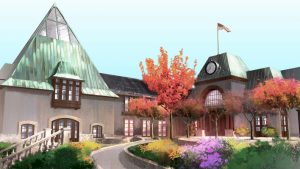 The Sofia line—named after Eleanor and Francis's daughter, an Academy Award winning screenwriter—includes Blanc de Blancs sparkling, a blanc de blancs blend that comes in a can, a rosé, a red, a chardonnay, this riesling, and a non-alcoholic sparkling.
Francis Coppola Sofia Riesling Monterey County 2015 is tasty, fun, should appeal to those who enjoy a pinch of sweetness that does not even approach cloying. $14-16
Francis Ford Coppola Winery website