You labor with mixed emotions during the Labor Day holiday.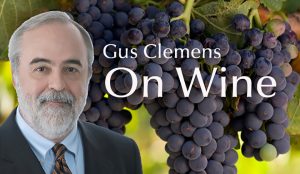 Summer vacations are history. Kids are back in school. Grandparents relive memories and look forward to next visits at fall's harvest festivals. Days of pool or lake swimming drain away. Real football pro games start in less than a week.
In 17 days it will be fall, but summer dies hard in Texas. There is superb chance there will be more grilling than chilling on September 5.
Wine advice: clear out summer wines. If you don't have any, take advantage of wine shops selling off their stash.
That means Prosecco, rosé, vinho verde, Barefoot Bubbly, grüner veltliner, dry riesling, pinot grigio, moscato, sparkling wines, whatever summer sippers you have in the wine rack or fridge or wine shops have on clearance shelves.
Lighter summer sippers, however, work best as aperitifs—starter tipples—when sun is high and see-ya summer blowout is just heating up. Later comes barbecue and burgers and hot dogs and beer-can chicken, which calls for stouter stuff, but not too stout. It still is summer and that palate-punishing Napa cab with oak splinters and terrorizing tannin is not yet appropriate.
California petite sirah, Texas tempranillo or sangiovese, New Zealand pinot noir, Argentine malbec, and Spanish garnacha pair with red meat. If the fare is chicken or fish, sauvignon blanc, Texas viognier, un-oaked cab, and dry riesling. Avoid big boy cabs, Super Tuscans, top shelf Bordeaux, big fruit and big alcohol zins. They are wonderful, but not best sipped when the grill smoke drifts across the hot setting sun at summer's end 2016.
Tasting notes:
• Bodegas San Valero Particular Garnacha 2012: Easy drinking, smooth, will pleasure many palates, amazing value. $7-9
• McPherson Sangiovese 2014: Smooth, palate-pleasing easy sipper. $12-15
• La Marca Prosecco DOC NV: Will please many with balance of fruitiness, sweet hint, and brisk acidity. $13-14
• Brennan Vineyards Austin Street Red 2013: Dry but very fruity simulates sweetness; smoothness will please range of palates. $15-18
• Ghost Pines Chardonnay 2014: Clean, fresh, breezy, fruit-forward California style with satisfying, long finish. $17-20
Last round: Here's to wine. The cause of, and the solution to, so many of life's problems.