Deep ruby color; cherry, blackberry, raspberry, sweet balsamic, eucalyptus on the nose; black cherry, blackberry, blackcurrant, plum, roasted tomato, pepper on the palate.
Dry; tasty tannins and balancing acidity. Clean and fresh. Primarily sangiovese with "complementary varieties" according to the tech sheet, likely merlot, possibly cabernet sauvignon and others. Chianti purists may pucker at the dollop of merlot, which may be why Frescobaldi fails to explicitly name it on the tech sheet. In this case, merlot contributes some roundness, but sangiovese assertiveness is not muffled. Full body. Depth and acidic drive through medium finish, where an interesting walnut note presents itself; 13.5% ABV.
Frescobaldi ventured into Chianti Classico with the purchase of Castello di San Donato in Perano in Gaiole in Chianti in 2017. They had managed the vineyards since 2014. This is the first wine from Perano under the Frescobaldi label. There is a riserva bottling of this that has more complexity, slightly more alcohol and oak and costs slightly more. Link to my review of that effort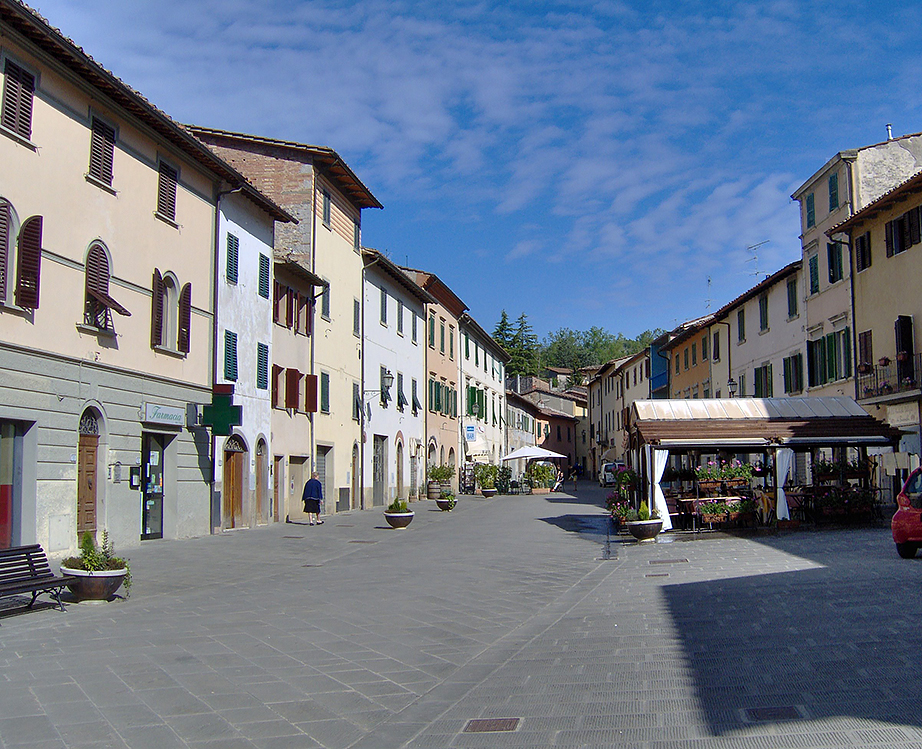 Gaiole, where Perano is located, is 25 miles southeast of Florence and about nine miles northeast of Siena. Forbes Magazine rated the commune one of "Europe's Most Idyllic Places To Live."
The Frescobaldi family have been major players in Florence and Tuscany for more than 700 years. They began producing wine in Tuscany in 1308; some of their customers included Michelangelo and Henry VIII. At the high point of medieval Florence, the Frescobaldi family spread its influence as bankers, earning the title of treasures to the English crown. Later, with the flowering of the Renaissance, they became patrons of major works in Florence, including construction of the Santa Trinita bridge and the Basilica of Santo Spirito. In a foreshadowing of the Super Tuscan revolution, they began planting chardonnay, cabernet sauvignon, and merlot vines in the region in 1855.
In 2007, Lamberto Frescobaldi, the 30th generation of the family, became vice president and oversaw the renewal of the estates in the family's extensive portfolio. In 2013, Lamberto became president of the company, taking over from his uncle Leonardo. Lamberto studied at UC-Davis and has worked to modernize the company and expand in the U.S. and other markets since the late 1980s. Purchase of Castello di San Donato reflects the next generation's attention to growth and expansion.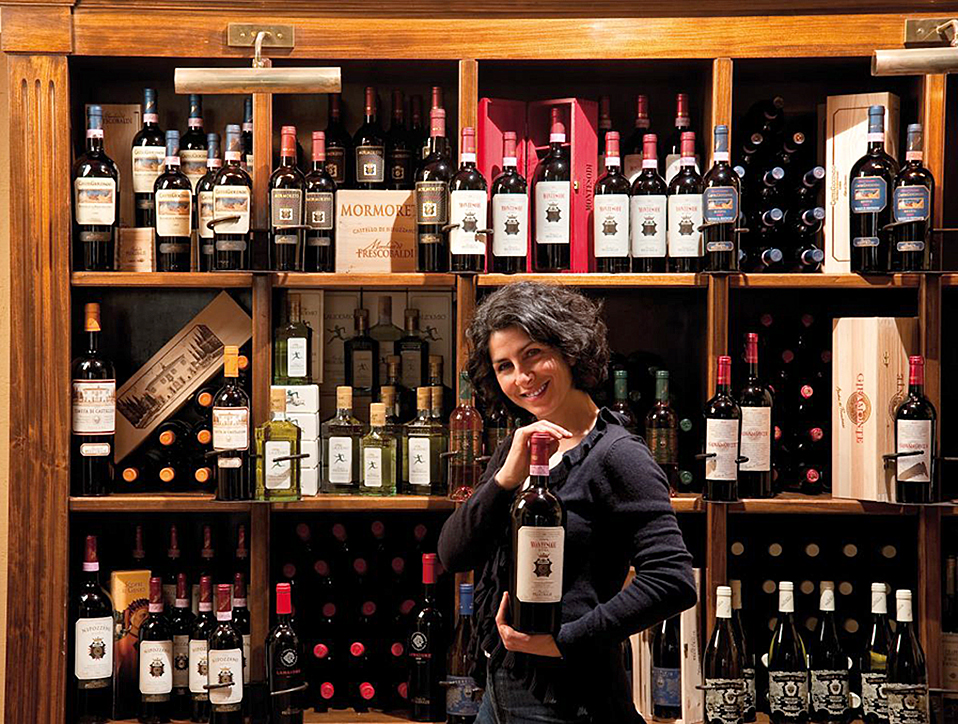 The 2015 vintage in Tuscany was judged extraordinary, and this beauty is an impressive result. The year did not start out promising, with intense frost and snow events, especially in the higher altitudes in Gaiole. Spring, however, brought mild temperatures, early bud break, and heightened expectations. Flowering occurred the first week of June and the weather cooperated for an excellent fruit set. Veraison occurred earlier than usual, in early August, and nature provided hot days and breezy, cooler nights. Frescobaldi notes: "The harvest, which began on September 21 for sangiovese, was impressive for the intensity of aromas and rich tannins made soft and velvety by the previous month's showers."
Marchesi Frescobaldi Tenuta Perano Chianti Classico 2015 is Frescobaldi's entry-level Gaiole Chianti Classico that punches way above its weight. Superb fruit, tangy balance, plain dark-red-grape deliciousness in a serious wine. Pair with Italian dishes—it goes without saying. Dishes with tomato sauce—a sangiovese specialty. Spicy dishes; spicy sausage. Enjoy it with no pairing save neutral crackers, cheese, and lively discussions with good friends. $20-28
Frescobaldi website, rich with photos and videos