Pale gold color; pear, white peach, honeysuckle, lime on the nose; peach, tangerine, citrus, mango, pineapple, vanilla, hint of honey on the palate.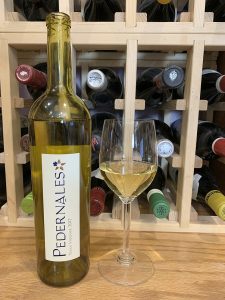 Dry; good but not cutting acidity; full, smooth, oily in the mouth (which is a feature in viognier, not a fault). Bright, fruity, clean. Partly finished in French oak. No noticeable tannins; no malolactic.
Pedernales Cellars is a premier Texas maker with admirable commitment to sustainable viticulture and ecological reverence. The sixth-generation Texans who own and run the operation have a particular focus on tempranillo and viognier—grapes that appear destined to be signature Texas varieties. Larry and Jeanine Kuhlken started the Kuhlken Vineyards in the Texas Hill Country in 1995. Over time, the Kuhlken vineyards developed to produce high quality fruit with bold, intense flavors.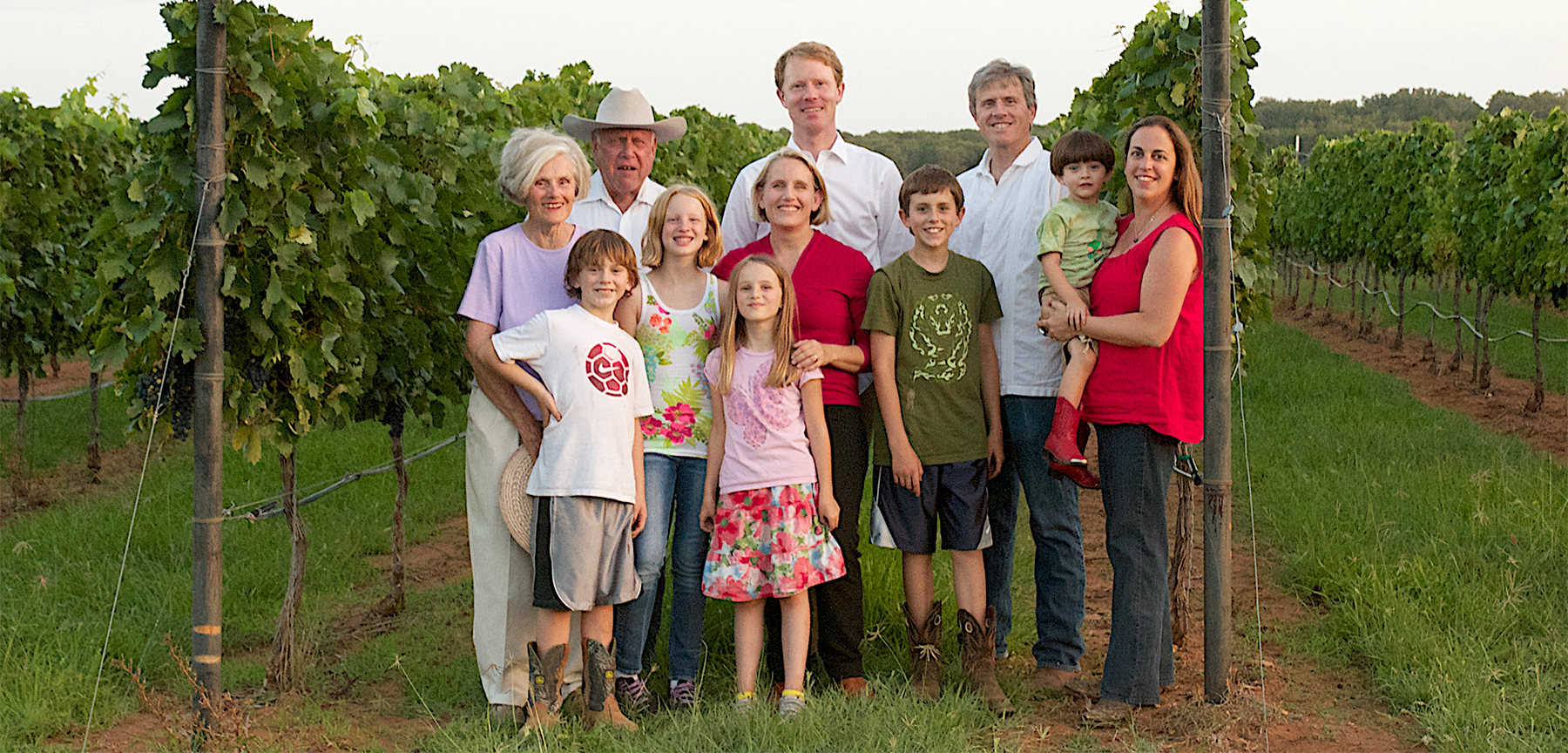 The Texas Hill Country AVA—the second-most visited AVA in the U.S., only behind Napa—is slightly lower in elevation (1,000-2,500 feet) than its sister Texas High Plains AVA to the north (3,000-4,000 feet elevation), but shares some High Plains terroir notes. Still, some 85% of Texas grapes are grown on the High Plains. The Hill Country dominates as the winery-tourist destination; the High Plains dominates grape production.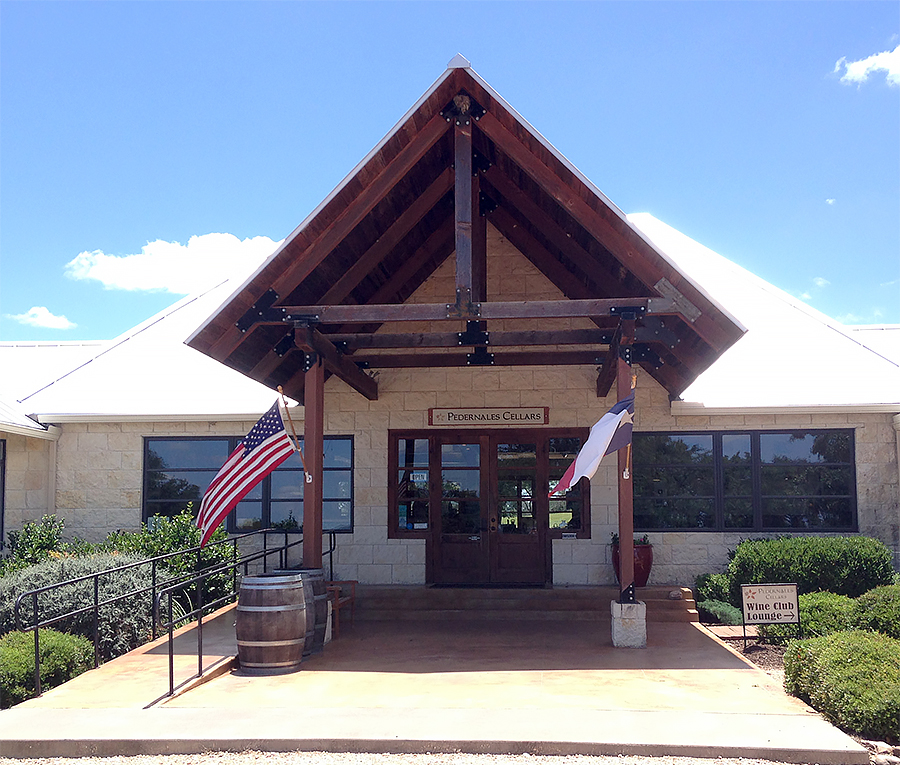 Pedernales Cellars has vineyards on the 17-acre Kuhlken estate near the winery in Stonewall, Texas, in the Texas Hill Country AVA roughly located between Austin and San Antonio. The Parr Vineyards are located near the Kuhlken Vineyards in the Hill Country. The Bingham Family Vineyards and Farm are located on the High Plains, as are the Newsome Vineyards and Reddy Vineyards. Pedernales uses grapes from all these vineyards in making its wine. In this case the Lahey Vineyards on the Texas High Plains.
In 2005, Larry and Jeanine's children, David and Julie and their spouses Heather Kuhlken and Fredrik Osterberg, began plans for Pedernales Cellars. They imagined a boutique winery focused on handcrafted, small-lot Spanish and Rhône-style wines. Sustainability is a particular focus—their cellar and case storage facility is cooled by a geothermal system that cuts energy consumption by half.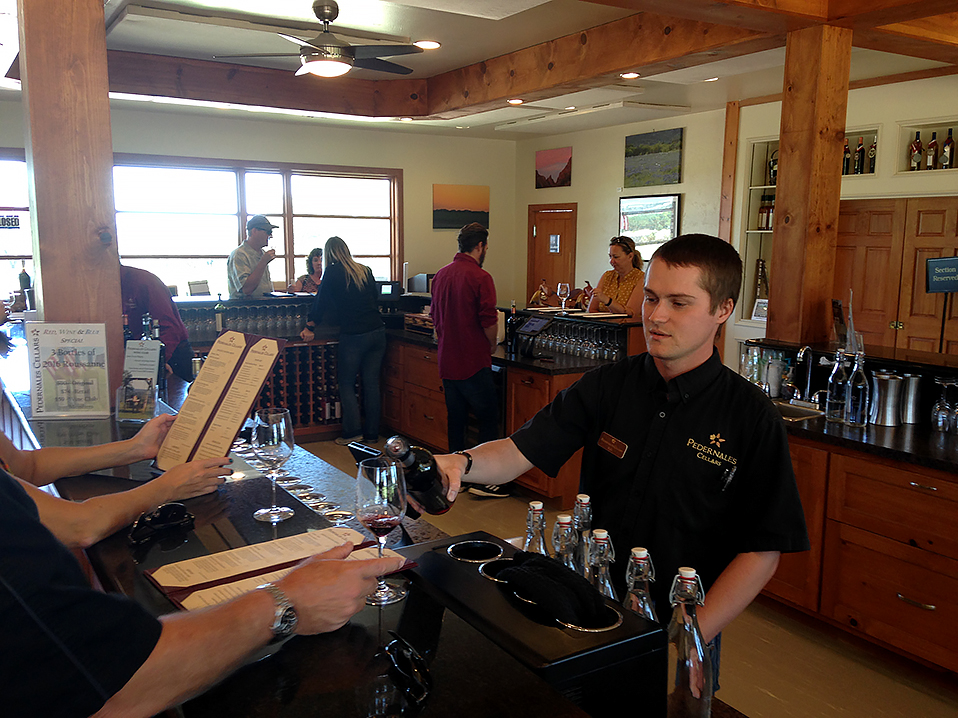 By-products of winemaking are composted. Barrels are "re-coopered" (refurbished). Ground cover helps reduce water use, and brush clearing helps re-establish seeps and springs. Local species of insect eaters—particularly Purple Martins—help control vineyard pests.
Today's winery remains a family affair with David Kuhlken the winemaker, Fredrik Osterberg the president, and Julie in charge of design and marketing. Larry and Jeanine continue to oversee the vineyards. Heather is a freelance photographer who provides photographic art at the winery and tasting room. Pedernales Cellars draws its name from the Pedernales River; "pedernales" is Spanish for "flint." Further inspiration came when David found a flint projectile point in the vineyard and Fredrik found a flint ax on the winery site.
Pedernales Cellars Texas Viognier 2017 is a true-to-variety expression of viognier. Good fruit, good mouthfeel, fun easy drinker. Solid, further proof Texas wine is the real deal in American wine. Pair with grilled seafood; scallops; lobster; crab; shrimp; fried chicken; dishes flavored with almond; creamy curry dishes and spicy Asian cuisine; summer salads that have fruit elements; lamb; pork; creamy cheeses, triple-cream brie; gorgonzola. $19-25