What is wine? For many, that question was answered thousands of years ago. Wine is grape juice after yeast converts its sugar into alcohol and carbon dioxide.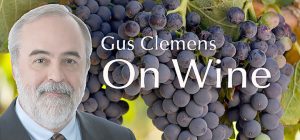 Fruit wines that are not made with grapes and grape wines made with aromatic additives—vermouth, for example—are not wines. More than 20 years ago, the European Union codified that the term "wine" could only appear on labels of grape wines with no additives. Other beverages must include a clarification such as "apple wine" or "aromatized wine."
In the 21st century, however, younger drinkers upended the market. They buy wine, some with added flavors, in cans. They buy blackberry, blueberry, even dandelion wine. They buy hard seltzers—carbonated alcoholic beverages with all sorts of flavors—and in such numbers makers feared running out of aluminum.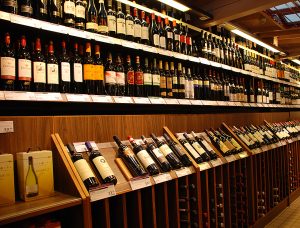 They buy grape wines with little or no alcohol. The market for no or low alcohol wines grew by more than seven percent in 2022. Non-alcohol wine sales grew faster than low-alcohol sales. Is non-alcohol wine really wine? In an Australian newspaper survey, 25% of responders said wine with no alcohol is still wine. What comes next? Grape-free wine?
The sea change in what people think about wine reflects existential challenges to winemakers. For centuries wine was a "steady as she goes" business. Vineyards and wineries passed through generations making only incremental changes or improvements. The same applied to consumers.
Now comes revolutions in what and how beverages are made, packaged, and sold. Also a revolution in what consumers want.
Replacing its aging customer base is a big challenge for traditional wine. Boomers remain the largest market for traditional wine, but their numbers shrink each day. Younger consumers don't know or care about old vino verities.
The great irony: while we enjoy the greatest quality and choice of traditional wine in history, beverages that do not qualify under wine's traditional meaning threaten the market share and, thus, the future of traditional wine. Whew.
Tasting notes:
• La Valentina Cerasuolo d'Abruzzo Rosé 2021: distinctive color and versatility, heavier-than-standard rosé body. Serious rosé strikes the middle ground between rosé and red. $14-16 Link to my review
• Ancient Peaks Chardonnay, Paso Robles, Santa Margarita Ranch 2021: good of middle-of-the-road Cali chard. Good with food, good sipped at book club confabs. $17-20 Link to my review
• Banshee Ten-of-Cups Brut California NV: bright and vibrant. Persistent, creamy length. $25-30 Link to my review
• Jordan Cabernet Sauvignon, Alexander Valley 2018: superb Bordeaux-style, superb vintage. Smooth, balanced, elegant, refined. $60-65 Link to my review
Last round: What do you call a retired cowboy? Deranged. Wine time.